#OrangeAndBrew Archives – PorchDrinking.com
September 9, 2020 | Mathew Powers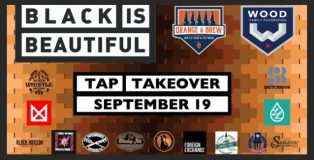 A multi-faceted demonstration of craft-beer community support will manifest at Downer Grove's Orange & Brew Bottle Shop and Tap Room on September 19 (noon – 9 pm). The tap takeover will not only feature a dozen "Black is Beautiful" project beers — some of which have previously only been available in the taproom where they were brewed, but also benefit the Wood Family Pitch In project, which assists oft-ignored inner-city school districts by offering mentoring to kids as they transition from middle school to high school. 
May 8, 2020 | Mathew Powers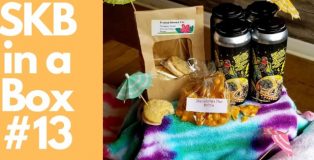 The idea of "craft community" has always enjoyed duality in that it both touches on brewery-to-brewery camaraderie and the connection between breweries and its neighborhoods and cities. Breweries such as Chicago-area's Skeleton Key, Wolfden and Sew'd Hop—to name a few, along with a host of brewing and service industry peers, are now creatively working together and with nearby businesses as they pivot to a new "normal" during the lockdown. And, that effort is exemplified by the unique to-go COVID-19 Brewery Baskets available to customers.