No Comments
Orange & Brew Black is Beautiful Tap Takeover for Chicago Students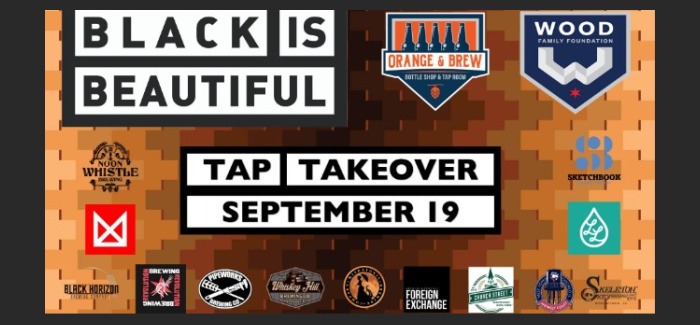 A multi-faceted demonstration of craft-beer community support will manifest at Downer Grove's Orange & Brew Bottle Shop and Tap Room on September 19 (noon – 9 pm). The tap takeover will not only feature a dozen "Black is Beautiful" project beers — some of which have previously only been available in the taproom where they were brewed, but also benefit the Wood Family Pitch In project, which assists oft-ignored inner-city school districts by offering mentoring to kids as they transition from middle school to high school. 
The Exclusive Black is Beautiful Brewery/Beer Lineup
Black is Beautiful versions that were only available in the taproom where they were brewed
Other (but no less enticing) Black is Beautiful Collaboration Beers available at the event
"We're honored to be able to participate in the Black is Beautiful initiative and are grateful for all the local breweries who were so generous themselves," Orange & Brew co-owner Eric Schmidt said. "It will be interesting for beer drinkers to try several interpretations of this beer in one place in sampling sizes. And most importantly, we'll be raising funds for our friends in the Pitch In Program."
One might not immediately recognize the Wood Family Foundation name until becoming aware that the name is connected to the former Chicago Cub, Kerry Wood. He, and his wife Sarah, founded the organization and serve as President and Vice President.
The Wood Family Foundation seeks to provide every kid, regardless of resources or geography, with a chance to reach their full potential. The Wood Family Pitch In program ensures that students from Chicago's Humboldt Park and North Lawndale neighborhoods (with plans to expand to Austin, Englewood, and Roseland in the future) are given the necessary tools to succeed.
"Serving nearly 200 students, the Pitch In Program fosters mentoring relationships between
supportive adults and students to help ensure students can successfully transition from middle
school to high school," said Laura Muriello, Executive Director of the Wood Family Foundation.
Pitch In deeply partners with 4th-8th graders at CPS elementary schools through a two-fold approach: "its school-day capacity-building to enhance overall school effectiveness, and its robust after-school program, anchored in a social-emotional learning curriculum, academic support, and enrichment opportunities," explained the Wood Family Foundation.
"We certainly rely on not only the generous volunteer efforts of these mentors, but also events such as the Black Is Beautiful Tap Takeover to help support our students. We're so grateful for all donations friends choose to make, and are always excited to meet and begin partnering with more mentors as our Pitch In program grows," said Muriello.
Learn more by visiting www.wffpitchin.org.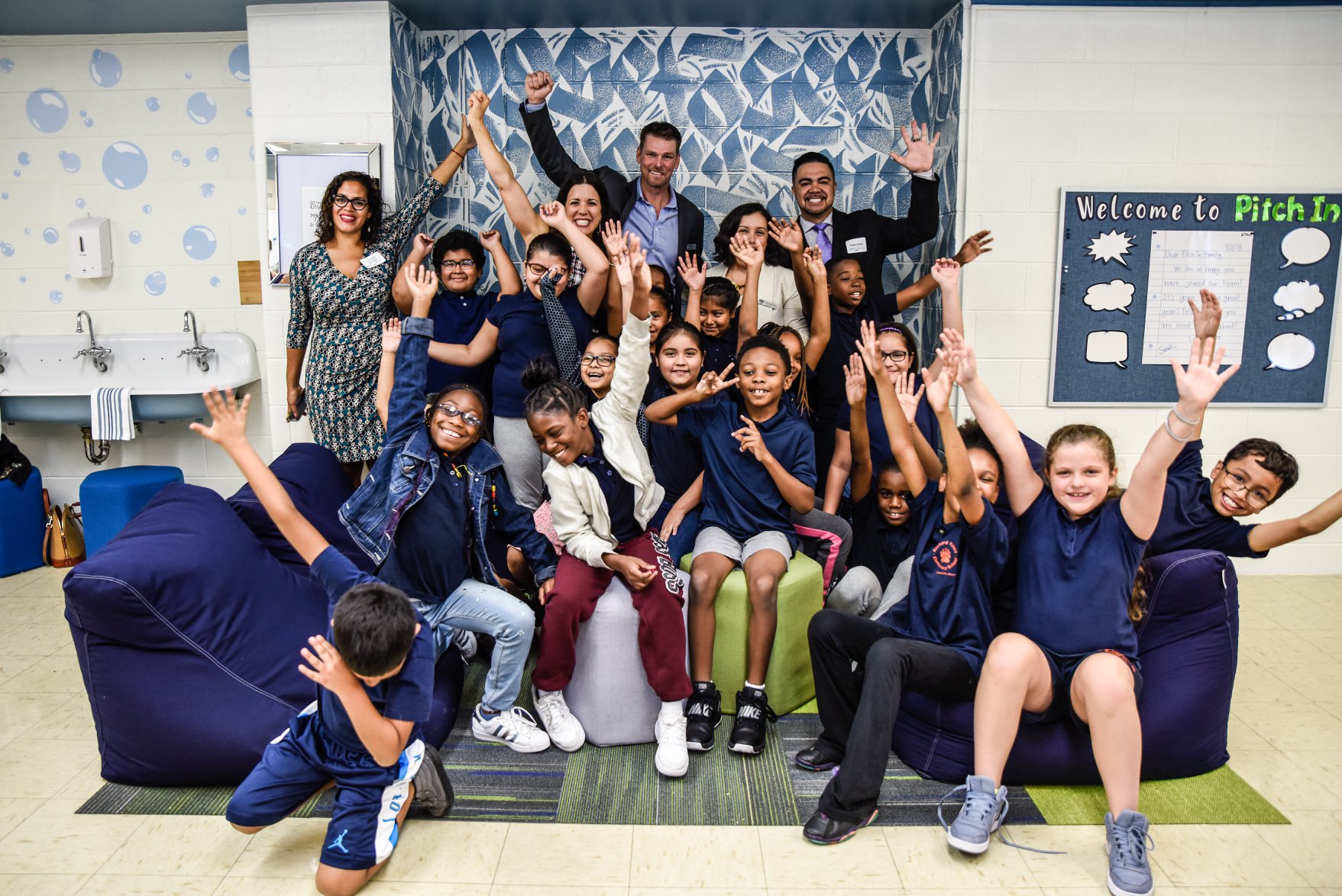 More than 1,100 breweries in all 50 states, and more than 20 countries, have come together to
bring awareness to the social injustices facing people of color on a daily basis. The project, founded by San Antonio's Weathered Souls Brewing, are using the initiative "as a fundraising platform to support equality and inclusion." Weathered Souls provided the recipe for beer — an imperial stout, and encouraged participating breweries to put their own spin and love into their versions. At the Orange & Brew tap takeover, patrons will taste a dozen versions of that collaboration project.
https://www.instagram.com/p/CCgyRD_J1AB/
The Black is Beautiful Tap Takeover Details
Where: Orange & Brew: 1027 Burlington, Downers Grove, IL.
When: Noon to 9pm
Beer: Twelve BiB beers in 5 oz pours
100% of the proceeds from the event will benefit the Wood Family Foundation's Pitch In Program.
COVID-19 Details (including special table service for this event)
They will utilize both indoor and outdoor seating for the event (and hope for great weather). Schmidt explained, "Indoors we'll be limiting number of tables, properly spaced. Outdoors will be the same. We normally don't do table service, but we will do so for this, to minimize the number of guests up and about."
He added, "We also plan to have a jockey box with some extra beers to lower congregation. And finally, IF we hit capacity, we'll hold a one-out, one-in policy. We hope people will be cool during the event and comply with all the common sense safety rules, and we also hope folks will be cognizant about giving their tables up when they're finished."
And remember to follow all state-mandated face mask rules. 
In short, make it easy on the staff and the people around you. I think that's the mantra of all breweries, bars and bottle stores going forward. Help them help you drink more beer. And, in this case, help them help you drink more beer so that more people can be helped. For any additional info, COVID19 or otherwise, please follow the Facebook Event Page.
---