No Comments
Odell Brewing is Coming To Chicago | Several Events to Celebrate its Arrival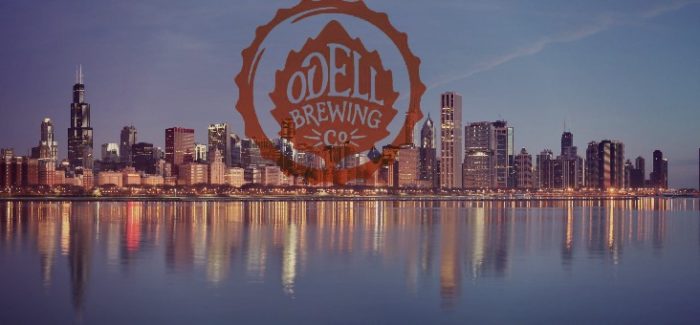 Original skyline photo taken by Daniel Schwen – modified for the purposes of this story.
My first excursion to the Odell Brewing taproom occurred nearly fifteen years ago while on a trip to Colorado. Impressed would be an understatement. However, I, like many Chicagoans, had to rely on bottle hauls for a chance to enjoy Odell creations.
But not anymore.
Odell Brewing is bringing its beer from the Rocky Mountains to the city of Big Shoulders and to kick off the eastward expansion, Odell will take over the taps at three bottle shop & tasting rooms — Bitter Pops, The Cellar, and The Open Bottle.
(Edit: Other events have been added since this was first published. Those items have been added at the end of this piece.)
It's been a long time coming.
Odell Brewing emerged in 1989 and proved to be a harbinger of what was to follow — the American craft beer revolution. In fact, its owner, Doug Odell started at Anchor Steam, the brewery most consider the birthplace of modern craft. After doing some grunt work there, Doug traveled a bit, returned home to brew, and then in 1989 he opened Odell brewing in Ft. Collins, Colorado.
One might wonder what took the brewery so long to reach the Chicago market, but Odell prides itself on slow growth instead of expanding beyond its means. For Odell Brewing, it's about quality, not quantity. But, after 28 years, Odell finally decided to send its creations to the Windy City.
Welcome to Chicago, Odell.
---
Saturday, February 4, starting at 5pm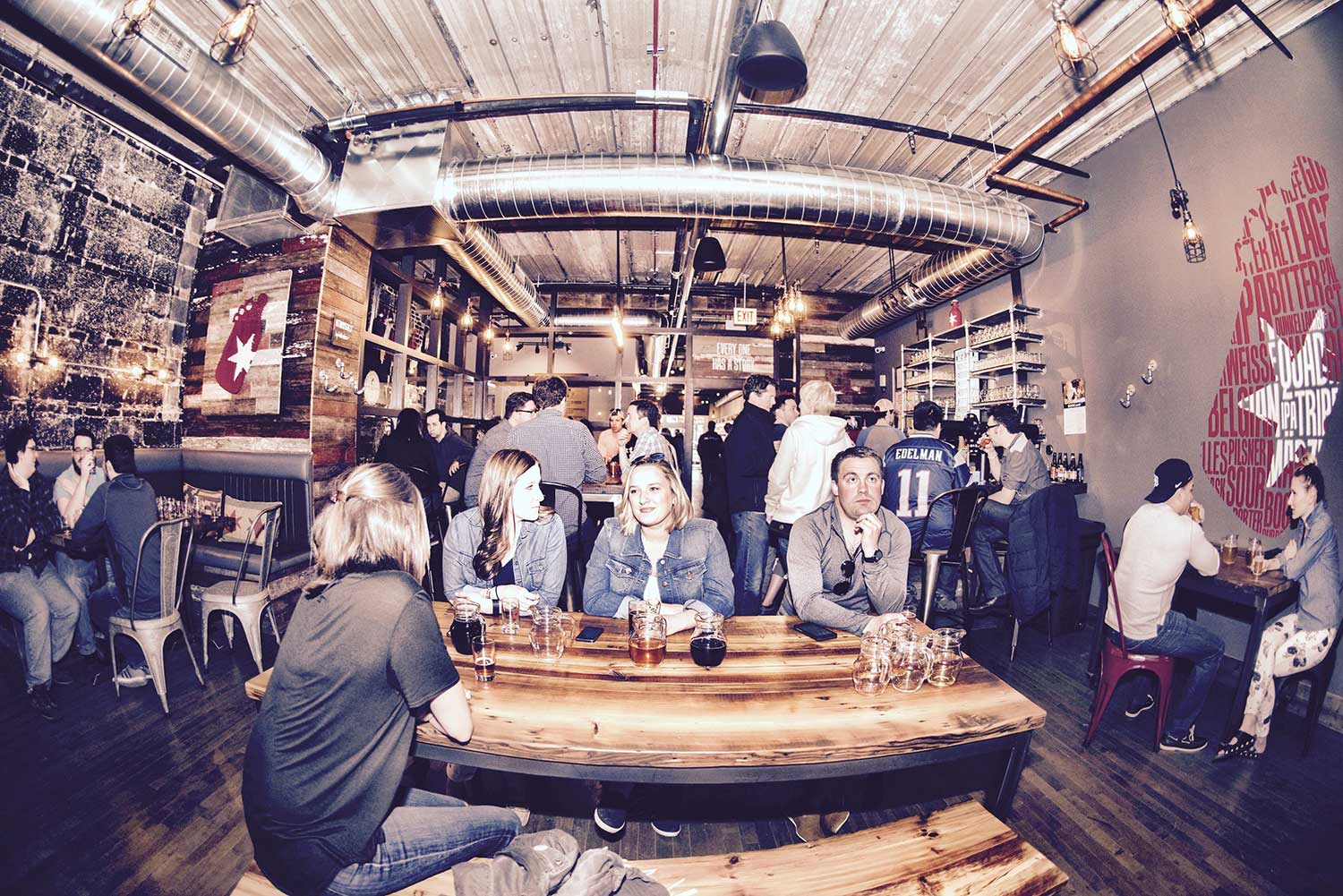 Bitter Pops, located in Chicago's Lakeview neighborhood, is one of the city's newest craft beer, wine, and spirit bottle shops and tasting room. Bitter Pops is no stranger to hosting events for the biggest names in the imbibe industry. So, it's no surprise Bitter Pops will be the first to introduce Odell to Chicagoans.
Bitter Pops explains, "The event will feature the full lineup of Odell beers available in Chicago, available on tap and to-go where available. As always at Bitter Pops, all beers are available in 16oz drafts or 5oz samples, also available in flights of four.."
90 Shilling Ale -5.3%
Odell IPA – 7.0%
Drumroll APA – 5.3%
Dark Theory — (ABV N/A)
Cutthroat Porter Nitro – 5.0%
Myrcenary Double IPA – 9.3%
Crossover Sour Blonde – 7.1%
---
Tuesday, February 7, 4 PM – 8 PM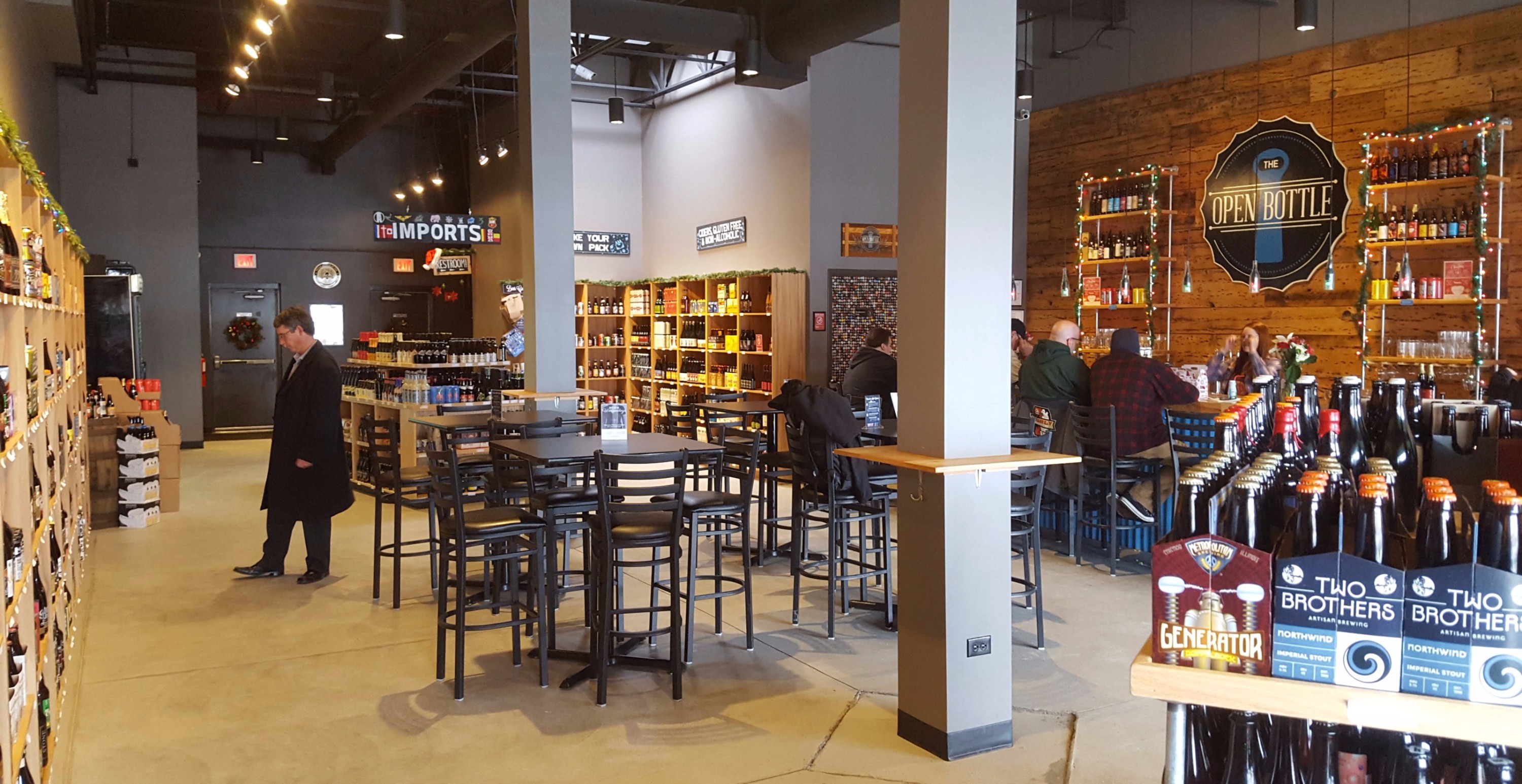 The Open Bottle in Tinley Park is a bottle shop with eight rotating taps and a beer cooler that makes beer readily available for on-site consumption. For that matter, any beer in the store is available for immediate drinking because they have a chiller that cools beer in minutes.
On February 7th, Odell will be the star of the show and there will be plenty of it to enjoy while either there, or to purchase and bring home.
Myrcenary (draft and 6pk) IPA – 9.3%
Drumroll – (draft and 6pk) Pale Ale – 5.3%
90 Shilling – (draft and 6pk) – 5.3%
Cutthroat Porter on NITRO (draft only) – 5.0%
Tree Shaker (draft and 6pk) IPA – 8.0%
Crossover (draft and 750ml) Sour – 7.1%
Pina Agria (draft and 750ml) Sour – 6.5%
Friek (draft and 750ml) Sour – 6.9%
Dark Theory (750ml only) Sour – 7.5%
---
Wednesday, February 8, 5 PM – 8 PM
https://www.instagram.com/p/BMxede9hKTT/?taken-by=beercellarchi&hl=en
The first craft beer shop in the Western Suburbs moved to a new storefront in Glen Ellyn only a few months ago. With eight rotating taps, one can taste while shopping. The Cellar's owner, Dave Hawley, as the website notes, "is a craft beer geek who couldn't find a local store dedicated to craft beer, so he decided to start his own."  In many ways, Odell shares that story by making beer in 1989 when few options were available to anyone in the U.S.
Odell IPA – 7% (available to go in 6 packs) – 7.0%
90 Schilling (available to go in 6 packs) – 5.3%
Drumroll (available to go in 6 packs) – 5.3%
Myrcenrary (available to go in 6 packs) – 9.3%
Friek – 6.9%
Meddler – 8.6%
Prop Culture – 7.1%
---
Added Events, Feb. 6 through 9
https://www.instagram.com/p/BOiaXctgHXP/?taken-by=kaiser_tiger_chicago
---
https://www.instagram.com/p/BPO112UAq8t/?taken-by=tribesbeerco
---
https://www.instagram.com/p/BPa89aBBTpU/?taken-by=fullerhousebar
---
https://www.instagram.com/p/BOyjoDvgzWR/?taken-at=223580531
---
https://www.instagram.com/p/BJ36MU2jNq4/?tagged=hopcatchicago
---