No Comments
Planning the Perfect Craft Beer Day Trip to the Chicago Suburbs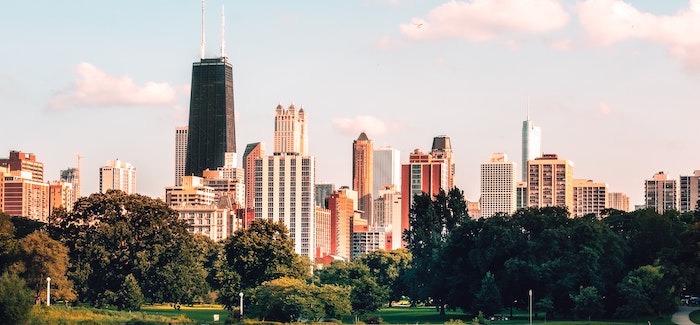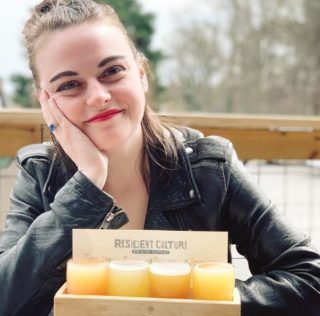 The sheer number of breweries within Chicago limits would lead you to believe you would never need to leave the city to get your craft beer fix. While this is technically true, there are many Chicagoland suburbs that have great breweries that, unless they distribute to the city, Chicagoans will miss out on.
Back in May, I took a road trip out to a handful of suburbs after mapping the breweries out and determining the best ones to stop at based on their to-go offerings. At that point, patios weren't even open, so I was only able to pick up beers to-go and head back to the comfort of my own backyard. You can factor in some patio time with the below trip, but always keep in mind that someone will have to drive!
Tips to make your brewery day trip the best it can be:
If going on a summer day and will be picking up any crowlers, pack a cooler to make sure that the beer doesn't get hot.
Know what you are going to get ahead of time and then order the beer online on your way to the next destination. Not only does this make it more efficient for you, but it'll be easier on the brewery staff!
If you are going to stay for a drink on the patio, order your to-go beers when you are about ten minutes from leaving the brewery.
Wear a mask. Put on sunscreen. Bring hand sanitizer.
Once you get home, feel free to either take a nap or open up one of your delicious new beers! They should last you at least a week.
Disclaimer: Quarantine will cause you to get extremely excited over planning a driving day trip.
Starting with the furthest brewery and working my way back, Roaring Table served as the first stop on the trip, located in Lake Zurich, IL. A relatively new brewery, they have been absolutely crushing every beer they make. Their Whirlycaster series is a standout, as are their Fruit Shop beers. If you are able to stay for a drink on the patio, you absolutely should.
Roaring Table has also started distributing in Chicago, so if you can't make the trip to Lake Zurich, it is worth picking up Roaring Table in the city.
Purchased in May:
4-pack of Whirlycaster, Sour IPA
Crowler of Sour Shop – Tangerine, Fruited Sour
Crowler of AM Dial, Coffee Porter
Patio Available in August: Yes
Food Available: Some snacks, but you can get food delivered
View this post on Instagram
Located within ten minutes of Roaring Table, Flesk Brewing is in Barrington, IL. A brewery that constantly rotates its taps, the beer menu ranges from Imperial Chocolate Stouts to American Wheat Ales; you'll find something you'll want to take home.
Purchased in May:
Crowler of Birdhouse In Your Soul, Sour
Patio Available in August: Yes
Food Available: No
The only brewery that I had previously been to, Mikerphone Brewing in Elk Grove Village, IL, does not disappoint. Back in May, they had a pretty extensive to-go menu, and with their patio open now, they have an even larger beer menu. I ordered the beers when leaving Barrington, and the beers were ready when I pulled up.
Purchased in May:
4-pack of Spacebar, Double New England IPA
4-pack of Bass Cannon, Fruited Berliner Weisse
Bottle of A Little Less Conversation, Imperial Stout
Patio Available in August: Yes
Food Available: No
The last stop in Niles, IL means two things: a very large menu to choose from and a place to stop and get food if the weather is nice! If you are not going to stop and have a drink on the patio, you can order any food or beer to-go before you leave Mikerphone and it should be good timing once you get to Une Année/Hubbard's Cave.
Originally just Une Année, Hubbard's Cave was developed as an alternative to its Belgian Style Ales. Hubbard's Cave offers a variety of styles, including Imperial Stouts and their signature Fresh IIPA's.
Purchased in May:
Bottle of Le Grand Monde 2019-6, American Wild Ale
2-pack of Le Seul XXVII (Pear & Pomegranate), American Wild Ale
2-pack of Coffee El Zacatón, Double Imperial Stout
2-pack of Le Seul XVI (Blackberry & Lemon), American Wild Ale
Patio Available in August: Yes
Food Available: Yes
View this post on Instagram
---