No Comments
The Curious Case of Nisei Lounge, the Oldest Bar in Wrigleyville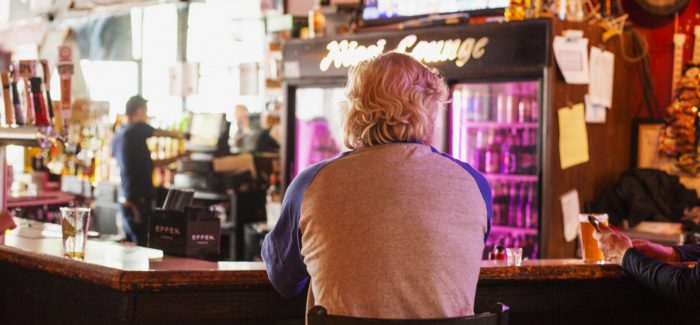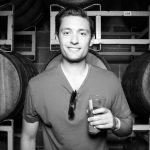 Nisei Lounge is one of the most unique dive bars on the Northside, and it's also one of the best spots to grab a beer near Wrigley Field. Opened back in 1951, Nisei Lounge was around long before craft beer took hold of the bar scene and smack dab in the middle of the Cubs' 108 years of mediocrity. Enter the present: Nisei Lounge still has the same toilets it had when it opened over 60 years earlier but has also added some new elements like five new flatscreen TVs and a new affinity for local craft brews that makes the local joint more than appealing for a loyal Cubs fan or everyday Chicago craft beer lover.
Alongside a rotating line of 5-7 craft taps that includes local favorites like Moody Tongue, Dovetail and Haymarket Brewpub you'll also find affordable deals like $3 Red Dog beers and something called a Malort Boilermaker.
With @HaymarketPub @3floyds @DovetailBrewChi & @MoodyTongue just $5.50 tonight it's be sad if you missed @CasknCrew pic.twitter.com/Jfh6POSvnP

— Nisei Lounge Chicago (@NiseiLounge) August 21, 2017
In fact, Nisei Lounge has grown an almost cult-like affinity and following for its love of the oft-maligned Chicago liquor Malort. While many patrons gag at the sight of the dandelion-tasting clear liquid, Nisei Lounge has taken the lead in the Chicago bar scene by being one of the only bars that outwardly promotes the stuff—even going as far as having a full Malort Wall, complete with 100 (now fewer) bottles of pristine Jepsons Malort and other varieties both for display and drinking.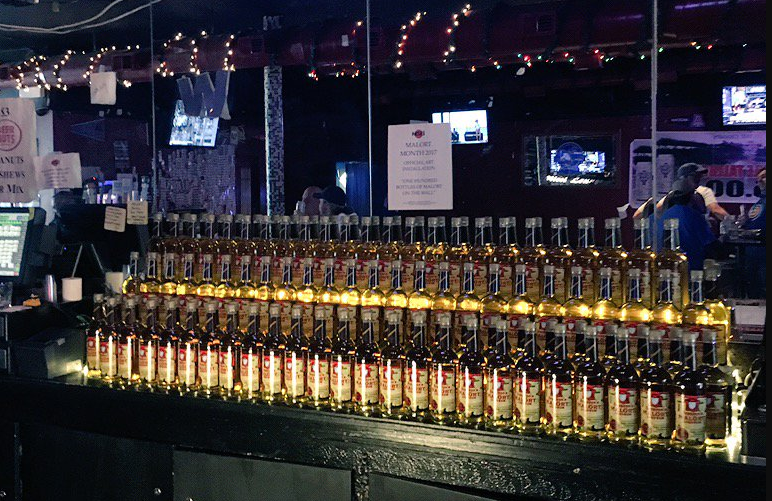 So, how does a homely dive bar like Nisei Lounge continue to keep the doors open and bumping through the constant hustle and bustle of the ever-modernizing Wrigleyville? It might be the bar, it might be the malort, or it might be folks like Patrick Odon, the official Beer and Baseball Director at Nisei Lounge. PorchDrinking sat down to talk to Odon and here's what he had to say about Chicago's craft beer scene:
How has the Chicago bar scene changed since you started in 1951? 
Talking to old regulars who come in, bars back then, especially Nisei Lounge, were more of community meeting spaces than destinations—no email, no social media, so if you wanted to catch up you met at the bar. This was especially true for Nisei Lounge which served the large Japanese-American community in the area after WW2.
What is your perspective on the booming Chicago craft beer scene in the past decade and what have you done to meet the changing demands of your patrons? 
Nisei probably has more brand loyal regular bars than many bars; Dieter drinks Daisy Cutters, Roger drinks Heinekens, and game day Cubs fan regulars drink Old Style (like their dads did)… Just like every other bar east of Western Avenue people like variety on the beer list… We dropped some imports over the past five years and replaced them with more regional craft or national craft IPAs… Customers just want to know: A) What's new? B) How hoppy is it? C) What's on special?
About how many craft beers do you have on-draft at one time?
We have 8 taps, at least 5 are always craft, usually 7. Half Acre Daisy Cutter has been a permanent handle for over five years and is always the best seller on draft here.  Oberon is usually on for the entire summer and then a craft stout replaces Oberon once baseball season is over… The biggest surprises of the past year was Ballast Point Mango Even Keel in cans… They sold pretty well, so we kept them and then tried Marz Mango Jungle Boogie on draft later which also did OK.
How do you decide on what to feature, ie: local like Dovetail vs. national like Ballast Point?
There is absolutely no strategy, which leads to some nice surprises and a handful of painful errors. After years of pestering distributors for it, we finally got a 3 Floyds draft handle this year, so that's always a permanent rotating tap. People will try absolutely whatever is on that tap from Munster. Currently we have their 3FBY collaboration… Moody Tongue Grapefruit Pilsner has been selling well lately… [beers from] Dovetail and Ballast Point got put on because the buyer liked it and stayed… because both sell well. Anything "session" doesn't sell at this bar, including stuff that clearly sells really well in the rest of the neighborhood like Founders All Day IPA.
What's your general turnover on craft taps
We turn over about 15% of the beer menu every 10 weeks. Our goal is like Theo Epstein's – get All-Star sellers on every tap.
Does your typical malort drinker have a specific beer preference
We sell an absolute ton of Malort and [those customers] clearly prefer hoppy beers on draft or beers that pair well with that.
Can you explain the Nisei Lounge's history with malort? Any idea on how much you've served over the years? 
Nisei Lounge and Malort is a story shrouded in a hazy, wormwood cloud of mystery. Some of the old owners worked at the Green Mill in Uptown which has been the #1 Malort account for apparently forever. Presumably they brought the taste for selling it here, and the bartenders today like to sell it to either hospitality industry drinking regulars or first timers who've heard about it… we have sold thousands of bottles over the past five years.
We shall call it the Dispenser of Good Decisions Dispenser. pic.twitter.com/I8JsrFdT4X

— Nisei Lounge Chicago (@NiseiLounge) August 24, 2017
The above clearly shows the unique niche Nisei Lounge has created in the Wrigleyville market, as they operate as both a community watering hole and craft beer bar. Odon summed up the preferences of their patrons perfectly, "Nisei Lounge drinkers are unpredictable people," and it goes to show through the unique combination of craft beer and malort they have available every day.
Interested in stopping by for a drink or a shot of their finest malort? You can find Nisei Lounge just a quick jump from Wrigley Field at 3439 N Sheffield Ave. They're open every night till 2 a.m., with a bunch of gameday specials when the Cubs play so you have no excuse to not check out this Wrigleyville gem. Cheers!
Feature image courtesy of Maggie Hennessy/Inside Hook
---