red wine Archives – PorchDrinking.com
May 18, 2017 | Cecelia Kathleen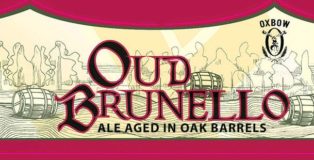 Featured photo credit: Birrificio del Ducato.
ABV: 7%
Two years ago, back in the summer of 2015, I traveled to Italy. While I am normally a beer drinker, in Italy I drank as the Romans drank, which included some of the … Read More
July 10, 2013 | Nick Alfonse
Colored in crimson, aged in red-wine barrels and soaked in sour cherry deliciousness—what more could you ask for? A seductive member of Goose Island's now famed 'Three Sisters' group, Madame Rose is one of the brewery's elusive bottled wild ales that tantalizes and plays with our taste buds from start to finish.