No Comments
Birrificio del Ducato / Oxbow | Oud Brunello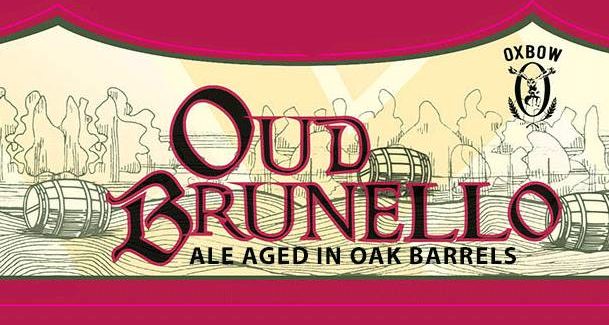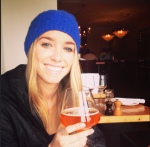 Featured photo credit: Birrificio del Ducato.
ABV: 7%
Two years ago, back in the summer of 2015, I traveled to Italy. While I am normally a beer drinker, in Italy I drank as the Romans drank, which included some of the country's wine offerings. On a day tour of Tuscany, the country's most well-known wine region, I visited a couple vineyards in the Montalcino area. Montalcino produces some of the most special (and rare) wines across Italy, including the Brunello style.
Brunellos are by far my favorite type of Italian red wine. Made with Sangiovese grapes (which translates to "the blood of Jupiter"), this wine is known for its fruit-driven character and smooth tannin flavor.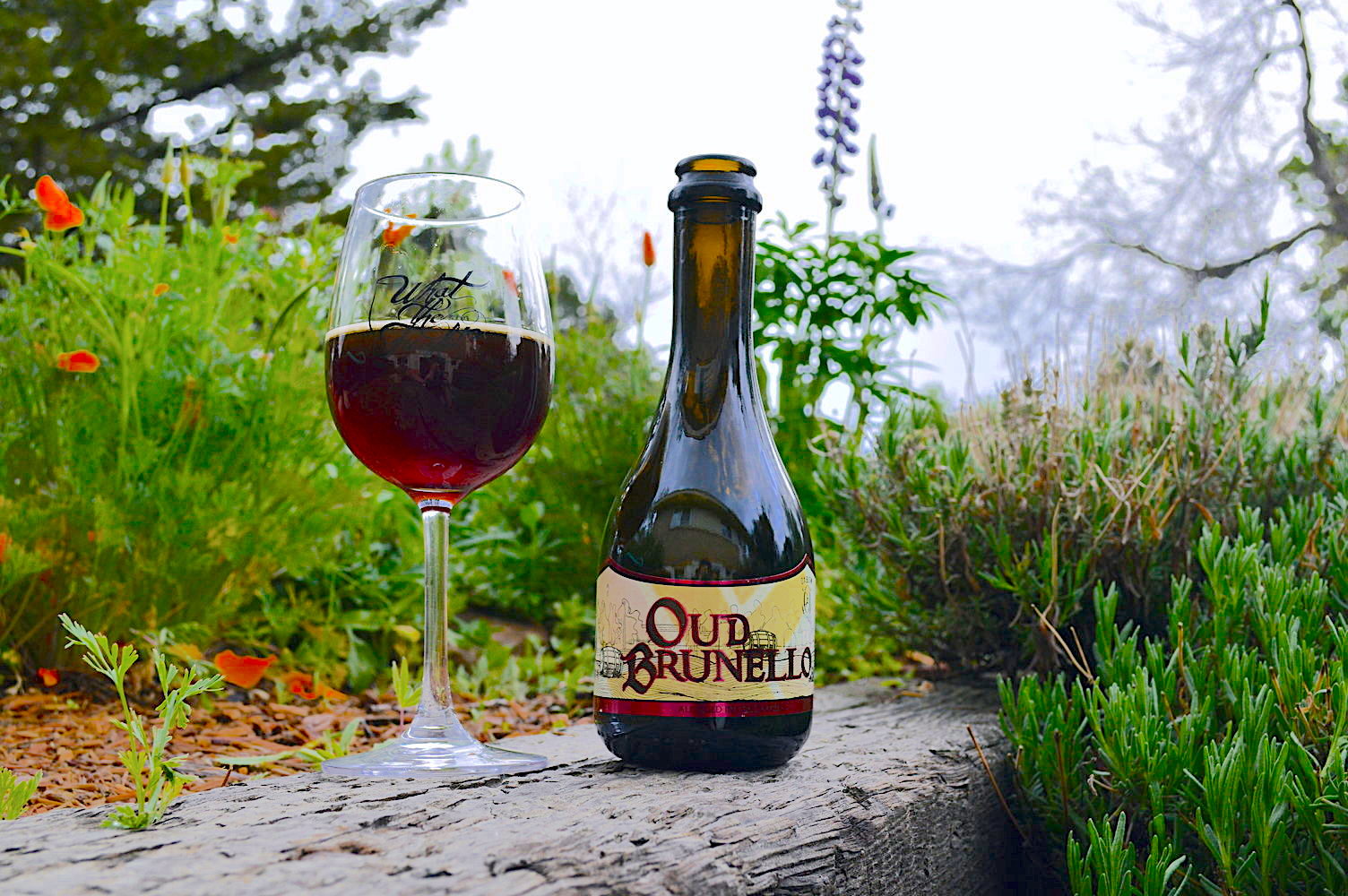 As luck would have it, an Italian brewery came together with a stateside brewery out of Newcastle, Maine to collaborate on a beer aged in Brunello barrels. North of Tuscany, by the Italian city of Parma, is Italian craft brewery Birrificio del Ducato. Ducato's founder/brewmaster, Giovanni Campari teamed up with Oxbow Brewing's co-founder and head brewer Tim Adams to make a transcontinental beer named Oud Brunello.
Oud Brunello is a Flanders Oud Bruin. To make this Belgian-style ale, the two breweries first brewed up a brown base beer that included Ducato's own house souring organisms and Brettanomyces. This mixture was added to another one of Ducato's sour beer's barrels, the Chrysopholis. Subsequent to this spontaneous fermentation, the beer was blended and added to freshly dumped Brunello di Montalcino barrels.
According to Ducato's website, Oud Brunello reaches maturation in these specialty wine barrels after a period of ten months. During this fermentation, the beer ages and acquires some of the Brunello's vinous characteristics and its signature flavor. After this time, the beer is then blended and bottle conditioned.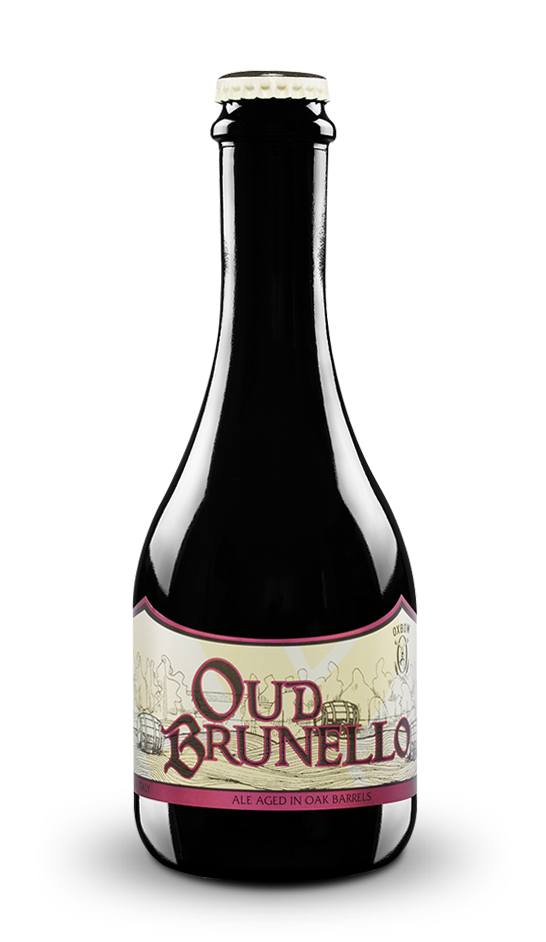 Oud Brunello pours a deep brown with a garnet red tinge. On the nose, there is a lot of musty Brett funk. Just like a glass of Brunello wine itself, the taste of Oud Brunello offers a ton of complexity with its tart cherry notes, sweet vinous grapes, and even slight cocoa and coffee flavors. Oud Bruin beers (think Lost Abbey's Red Poppy & Odell's Meddler) are typically alternatingly sour and sweet and Oud Brunello gets points for staying true to this style, while also adding the Brunello barrel wildcard factor!
Moreover, the Brunello barrel's dominant tannins are definitely imparted into this finished product. Similar to the Brunello wine, the finish of the beer is smooth and tart like a piece of dark fruit. Overall, Oud Brunello is an amazing sour brown ale that should be drank slowly and savored. It's clear that Italians can make barrel aged beer just as well as they can make wine. And just like wine, Oud Brunello really opens up if you let some of it sit out for a little. In fact, all of Birrificio del Ducato and Oxbow's beers are worth trying as each brewery always uses a great array of unique ingredients and brewing techniques.
In keeping with the wine-dominant spirit of this beer, I reached out to the Wine Director at Frasca Food and Wine in Boulder about potential ideas for good food pairings to go with this special beer.
Sommelier Carlin Karr of Frasca said she would keep the pairing for this beer "regionally focused" and offered a couple of different options. First, Carlin suggests "a light tomato gazpacho" to pair with the Oud Brunello to complement its sweet and sour profile. Second, since the area of Montalcino has a very Mediterranean vibe, she also suggests a beefsteak Florentine dish with a side of classic Tuscan panzanella bread salad with fresh herbs, tomato, and olive oil. Overall, Carlin suggests that the Oud Brunello should go with something that "is super rustic and clean."
In sum, Oud Brunello effectively coalesces my twin passions for barrel-aged sour beer and Brunello wine. So next time you're thinking of buying a bottle of Italian red for your dinner, keep an eye out for one of these 11.2 ounce bottles to indulge in instead.
---