No Comments
AleSmith and Around the Bend Collaboration, Chicago Craft Beer Week
The annual Beer Under Glass (B.U.G.) at Garfield Park Conservatory serves as the formal opening to Chicago Craft Beer Week (#CCBW), and brewers are more than happy to provide special offerings for the unique event. One such brew exemplifies the true meaning of craft beer — industry first, beer first, a collaboration between two "competing" breweries, Alesmith Brewing Company and Chicago's Around the Bend Beer Co. This special brew will enjoy its first pouring at B.U.G, and then during select events (and sold in stores) thereafter.
Recent beer news has been dominated by negativity: buyouts, boycotts, arguments and stories of monopolization. Simple beer release stories like this remind craft beer drinkers of the craft beer community maxim that drove the industry from less than 100 breweries in the 1980s to 5,300+ in 2017. Brewing collaborations may seem "ho-hum" or "run-of-the-mill" these days, but the mere act of introducing a collaboration at a craft beer fest, during a week celebrating the craft beer industry is nothing to sneeze at – it's unique, and it's fundamental to the health of the industry.
In a press release, Around the Bend remarked, "Working with our friends at AleSmith, we have devised an exceptionally well-balanced Wee Heavy Scotch Ale. Malty sweetness is enhanced by a low level of hop bitterness. Specialty malts add biscuit-like flavors and faint notes of raisin and dried fruit. Subtle smokiness and a rich, Scottish-style fermentation character rounds out this classic Wee Heavy. Slainte Mhath!"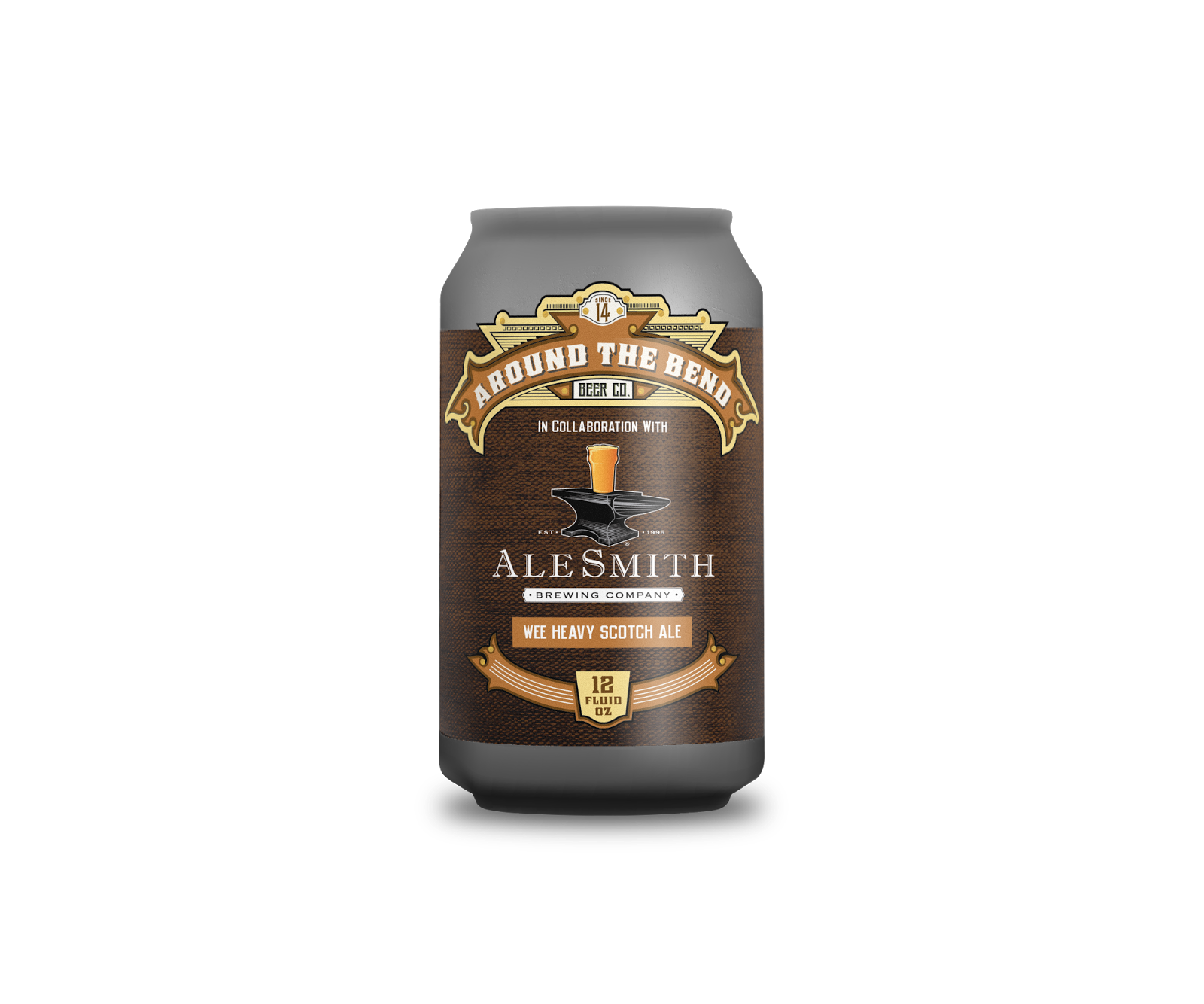 The AleSmith – Around the Bend Wee Heavy geeky stats:
ABV: 9.3%
IBU: 28
OG: 1.091
BU/GU: 0.307
If one can't make it to B.U.G. the AleSmith / Around the Bend Wee Heavy will be tapped at numerous craft-beer bars around the Chicago metro region. By May 19, beer drinkers can purchase the beer in 4-pack, 12 oz. cans at Binny's.
It may be Chicago's celebration, but this is one beer that reminds us all, "Stay classy, San Diego."
Okay, sorry.
But, speaking of cheesy, Around the Bend recommends pairing the Wee Heavy with Pungent Cheeses, or such items as Beef Short Ribs and Bread Pudding.
Cheers to collaboration, craft beer fests and a delicious Wee Heavy!
---