No Comments
Event Recap | Craft and Cuisine at The Park at Wrigley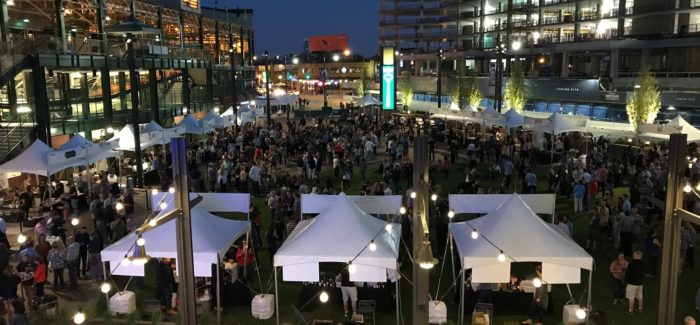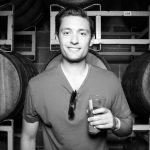 *Feature image courtesy of The Park at Wrigley
On a glorious Saturday evening, Chicago beer lovers got to experience the first ever non-baseball event at The Park at the Wrigley – and boy was it a good one. The inaugural Craft and Cuisine event had everything you'd want in a beer festival – great beer, access to brewers and unlimited pours.
Even better, Craft and Cuisine, as the name suggests, paired a splendid beer list with an exquisite cuisine experience which featured a bevy of notable Chicago restaurateurs and chefs like Paul Kahan and Stephanie Izard which made the event just that much better. Pair that with a one-of-a-kind backdrop, Wrigley Field, and it's easy to see how Craft and Cuisine will be a popular annual summertime event for years to come. Here are my observations:
The Craft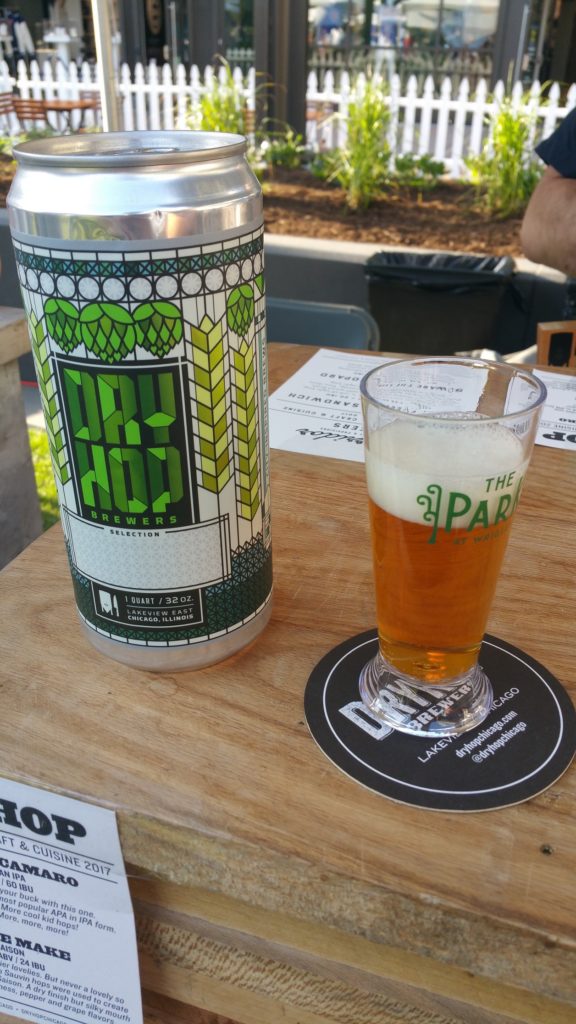 Craft and Cuisine featured over 40 local pours from a bunch of Northside staples like DryHop Brewers, Corridor Brewery & Provisions, Begyle Brewing Co., Goose Island Beer Co. and Greenstar Brewing, along with a few other noteworthy Chicago brew spots that I have not experienced on tap before like Whiner Beer Co., Off Color Brewing and Moody Tongue Brewing Co.. To be honest, I don't think I drank 40 beers, but I did have a few brews that really stood out to me for a few different reasons.
DryHop Brewers | Bitchin Camaro IPA: This was my first beer of the day, but it left a hell of an impression on me. Unlike their flagship beer, Shark Meets Hipster, which is known for its bitterness, Bitchin Camaro was bursting with some really great fruity and citrus flavor which made it a perfect beer for a beautiful day. It was light, drinkable and ended with a clean finish that made me come back for rounds two and three. It's also currently on tap at DryHop HQ – I highly suggest you check it out.
Moody Tongue | Caramelized Chocolate Churro Porter: Naming a beer can be a difficult process for brewers sometimes, but Moody Tongue left no doubt on their intention of this delicious porter when they dubbed it as a churro in liquid form. As soon as I had this beer in-hand I knew I was in for a treat. Creamy chocolate notes were the first thing I tasted, and that dark chocolate taste stayed with me even after drinking. Coupled with a nice bite of sugar and smokey malts throughout, this beer could be presented as a dessert in a glass and no one would complain. Very good.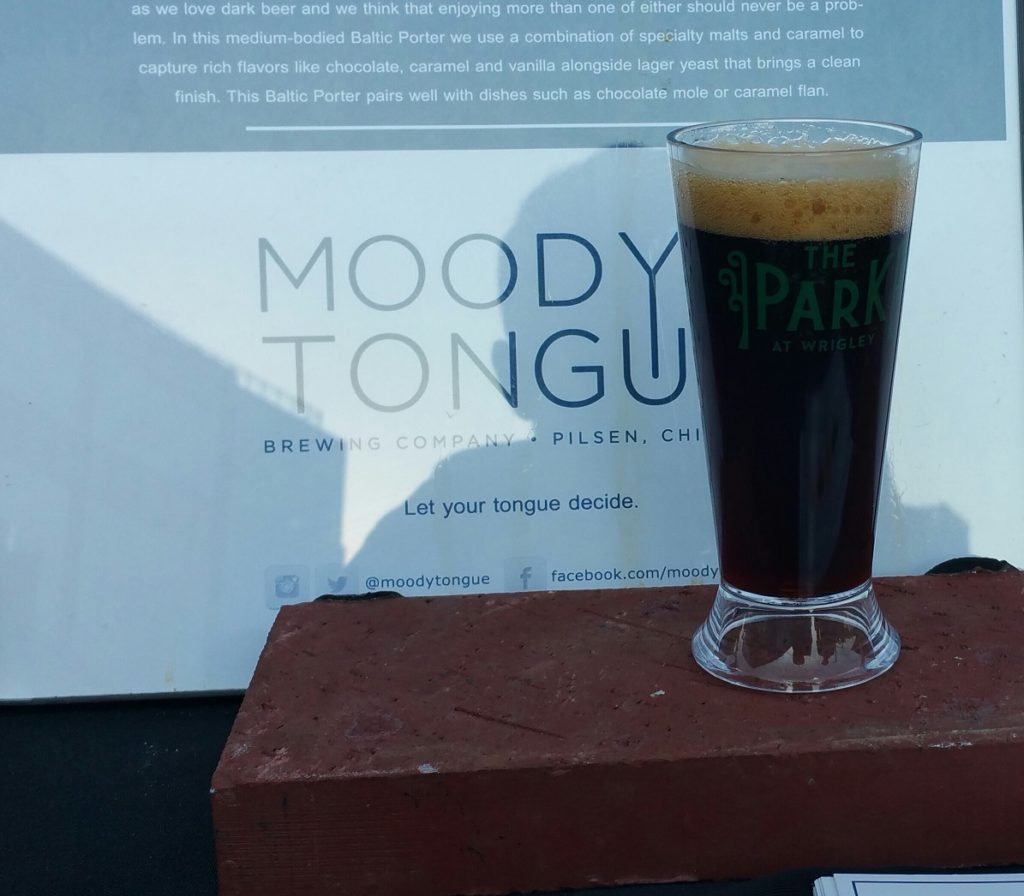 Goose Island | 1060 Wit: When at Wrigley, you have to drink a few baseball-themed beers to really get into the spirit, so it only made sense that both Goose and Greenstar were pouring their Cubs-related brews. I've had Greenstar's Curse Breaker before, it's a solid wheat beer, but I've never had Goose's 1060 Wit before, and I came away impressed. Instantly refreshing, 1060 Wit hit my palate with some light notes of citrus that made it very easy drink. I can definitely see myself throwing a few of these back during a Cubs matinee game soon.
Whiner | Fur Coat: Located on the South Side, Whiner Beer makes some really interesting beers that I was happy to get to experience for the first time while at the event. The one that stood out the most for me was Fur Coat, its barrel-aged Belgian Dark Ale. Dark ales usually hit my palate hard but this one did a great job of delivering a great, clean fruit flavor that had a ton of depth. Fur Coat is made with plums and blueberries and you can taste both through the whole experience. I can't wait to check out their brewery tour, which, according to their brewer on-hand, has a fish pond on the premises. I also tasted and enjoyed their farmhouse saison, Le Tub, as it made for a perfect sipping beer to pair with some of the darker brews from which I was indulging.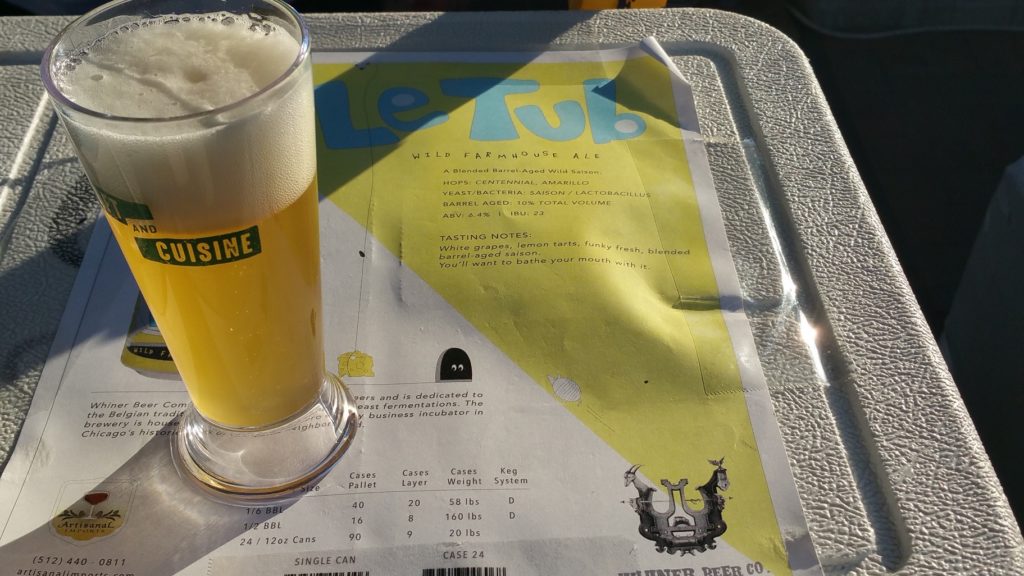 The Cuisine
I'd be remiss to not mention the excellent food at Craft and Cuisine, because it really helped the event stand out from other beer-centric festivals I've been to in the past. When you have the likes of Stephanie Izard and Paul Kahan on the premises, and even better, doing live cooking demonstrations, it makes for a pretty awesome time.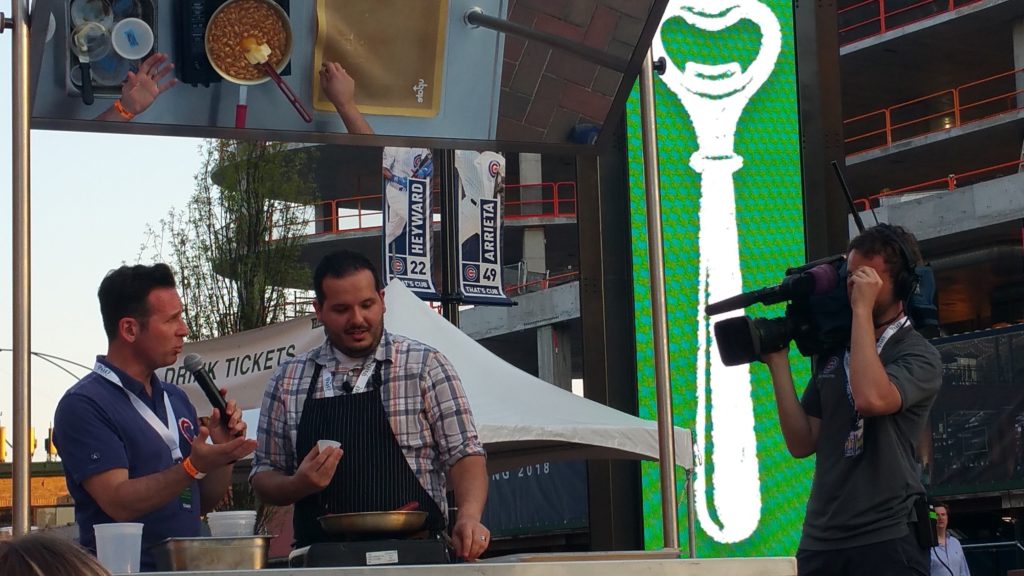 During my 2+ hours roaming The Park at Wrigley, I ate some exceptionally delicious pork and elote sausage from Yusho, goat empanadas from Girl and the Goat, and delicious almond brittle from West Town Bakery. Having such high-end food and cooking demonstrations during the event substantially elevated the experience for me, and it added some additional entertainment for when I was too full to drink another beer.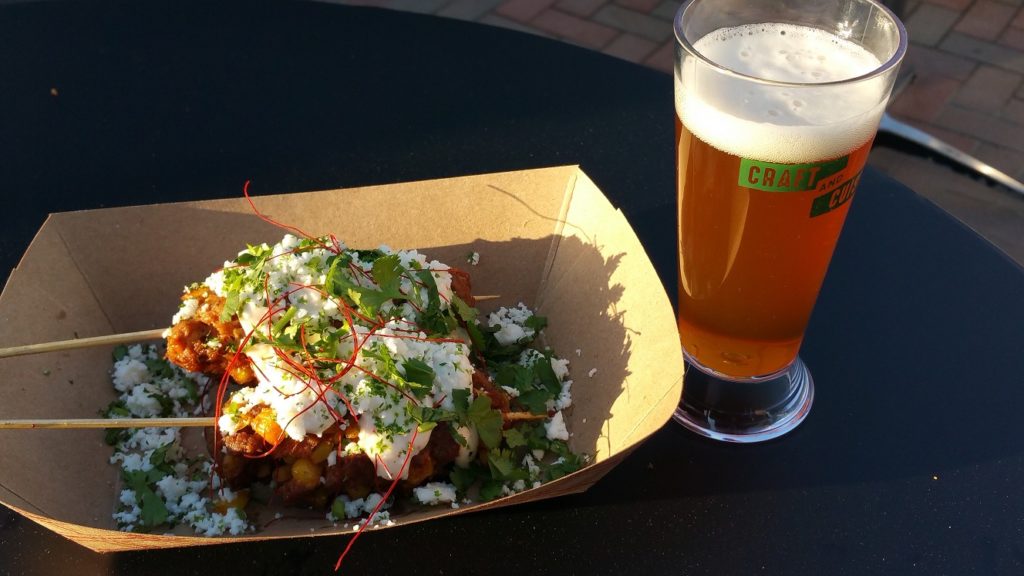 For The Park at Wrigley Spokesperson Eric Nordness, Craft and Cuisine embodies why they created this new space. "We developed the Park at Wrigley with the vision to enrich and expand the neighborhood experience. The idea was to create a place where families, fans and visitors could come to enjoy Wrigleyville year-round… We are excited with this new opportunity to build on the legacy of Wrigleyville."
So, that's my recap of Craft and Cuisine. It was a fantastic event that I can only expect will become an anticipated annual event at The Park at Wrigley for years to come. Cheers!
---