#ribeer Archives – PorchDrinking.com
April 5, 2021 | Aaron Gore
If you were to ask a random person to name something unique or distinctive about Rhode Island, chances are good that "Family Guy" would be the first thing they would offer. That is, of course, assuming that they didn't mistake it for Long Island, or believe that it was a part of Massachusetts, or confuse it with the similarly named Isle of Rhodes in Greece. Such is the fate of being the smallest state in the country, with a population smaller than many large cities in the U.S.
March 22, 2017 | Carly Mento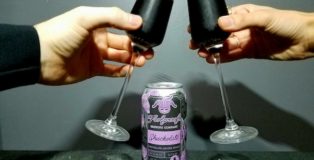 ABV: 6%
Tucked way up the East Coast in Pawtucket, RI is Foolproof Brewing Company, an awesome group of brewers who recently released their 2017 limited edition of Shuckolate, a chocolate oyster stout!