Run the Jewels Archives – PorchDrinking.com
March 12, 2021 | Jason Ley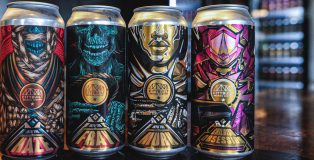 As the first anniversary of COVID-19 hijacking everything as we knew it laps us, City Built Brewing Company, in Grand Rapids, Michigan, reflect back on their risky, yet well-executed homage to Hip-Hop duo, Run the Jewels, which otherwise could've easily tanked them in legal hot water.
Okay, so what had happened was…
December 29, 2020 | Jessica Spengler 1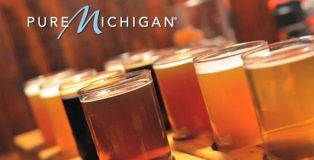 Oh dear, oh dear, oh dear. What a year we've had in Michigan, eh? Nothing went the way anyone expected and for many, it went worse than they ever imagined. If you're still standing, congratulations. However, one thing that definitely stayed as expected: Despite shutdowns and sickness and protests and kidnapping threats and endless elections, Michigan brewers once again made some of the best beer in the country in 2020. Which, of course, makes my job that much more difficult. I'm certainly not new to beer, but I am brand new to picking the Michigan Best in Beer Year-End Honors which, at 300+ breweries, is a daunting task, to say the least.
That being said, I still get the good news–and there certainly was plenty of it. So, I've compiled what I can of the best in Michigan. Here's to an absolutely horrible, but completely wonderful, 2020.
Cheers!
~Jess, Michigan Editor at PorchDrinking.com