San Diego Beer Archives – PorchDrinking.com
March 11, 2021 | Emma Wargolet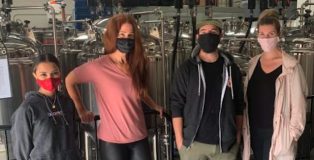 We have all seen how beer can help make a difference, from the Black is Beautiful collaboration to the newly-launched Curtain Up Beer Project. So, when Savagewood Brewing Co. wanted to collaborate with female beer blogger Beer Babe Jess (Jessica Merritt), they immediately knew they wanted the collaboration to be for a good cause. The end result is Pouring It Forward, a Raspberry Ale featuring a special hop blend from the Pink Boots Society (Ahtanum, Cashmere, Citra, Loral and Sabro) with proceeds going towards the Big Sister League in San Diego.
November 29, 2019 | Seth Garland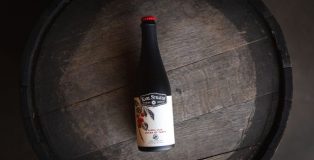 You know the scene in Pee-Wee's Big Adventure where he's saving pets from the burning pet store, and he keeps passing over the snakes because they gross him out? Eventually he bites the bullet, grabs the snakes and runs out screaming. Sometimes that's how I feel about the Sours in my cellar. I know I'm going to drink them all eventually, but aren't there any Barrel-Aged Stouts I can rescue first?
That's probably a little dramatic. Just like with Sours, some snakes are pretty cool. I used to have an empty field by my house where we'd go and collect garter snakes to take to school and put them in teachers' desks. That's not really relevant other than now you know I was kind of a dick as a kid. I'm sure I've outgrown that through the years. Anyway, to push myself out of my cozy, hoppy, comfort zone, several times a year I like to sit down and get personal with a bottle of funky tartness. This month's offering to the Sour Gods is Karl Strauss' fan-favorite Queen of Tarts.