#soprobrewco Archives – PorchDrinking.com
October 14, 2019 | Eric Griffin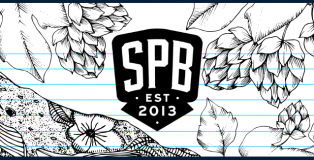 The beast has awoken, and this time it has emerged in the form of Southern Prohibition's newest core IPA offering. Teenagers of the 1980s, you'll recognize the name and label art as a Grecian-based beat 'em up arcade game produced by Sega in 1988. Game on!
November 16, 2016 | John Baum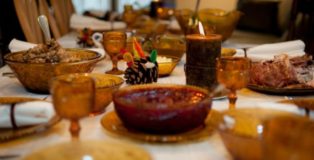 Admit it. The Thanksgiving Macy's Day Parade sucks.
Only the high school marching bands offer live entertainment, while the rest of the parade is bloated with understudy casts performing pre-recorded show tunes, and one-hit wonder Billboard-chart newbies attempting to look excited while lip-syncing vapid hits next to puppets and Teletubbies. The floats are kind of cool, if you mute the scripted minutiae rattled off by the commentators, and a strangely skinny Al Roker donning his Indiana Jones hat while inserting puns and cutesy anecdotes. But this Thanksgiving, the parade may be the best part of the day. Think about it. How long after the turkey is carved might the conversation rumble down this dangerous road: 
"You voted for _________?!"
"What? You didn't?"
Let the post-election Thanksgiving melee begin.   Read More