#spottedcow Archives – PorchDrinking.com
July 22, 2021 | Taylor Laabs 2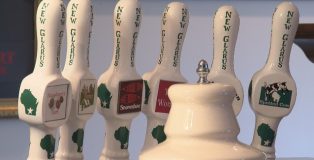 New Glarus Brewing beer courses through the veins of Wisconsin, yet its presence isn't overbearing. The quiet brewery, stationed atop a hill in quaint New Glarus, Wisconsin thrives on subtlety. They don't do any advertising—at all. Instead, they thrive on word-of-mouth marketing from their hordes of fans, both in-state and out-of-state. These avid fans clamor to buy their beer across Wisconsin outposts. They also trade for it if they reside outside of state lines. The brewery doesn't need more marketing, but it still looks for new ways to connect with their audience. One of those avenues is through setting up a new Twitter account. This also connects with New Glarus' broader mission of putting their employees first, in marketing decisions, brewery upkeep and their COVID-19 pandemic response. I talked to New Glarus' COO and General Counsel, Drew Cochrane, about how New Glarus acts on this overarching mission. 
June 13, 2016 | John Amantea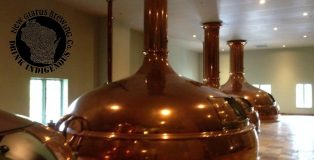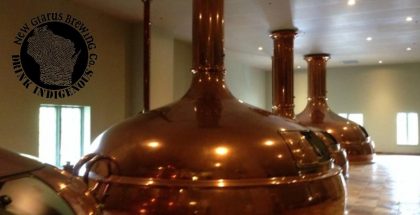 ABV: 4.9%
It's been said that the best things in life are worth working for – a new job, your dream car, that perfect house. The work put in makes the end goal that much more rewarding. While the motto normally applies to loftier, greater goals, the same can be said for New Glarus Brewing Co.'s Spotted Cow. Only available in Wisconsin, Spotted Cow has been a favorite of mine since I began making college visits to my brother Mark when he attended Marquette University almost 10 years ago and continues on today (except now it's little brother Matt holding it down in The Good Land).