2 Comments
How New Glarus Brewing Kept its Employees Top of Mind in its Marketing, Pandemic Response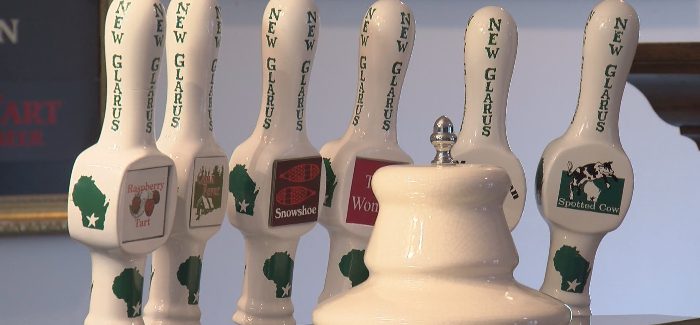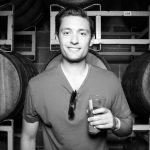 New Glarus Brewing beer courses through the veins of Wisconsin, yet its presence isn't overbearing. The quiet brewery, stationed atop a hill in quaint New Glarus, Wisconsin thrives on subtlety. They don't do any advertising—at all. Instead, they thrive on word-of-mouth marketing from their hordes of fans, both in-state and out-of-state. These avid fans clamor to buy their beer across Wisconsin outposts. They also trade for it if they reside outside of state lines. The brewery doesn't need more marketing, but it still looks for new ways to connect with their audience. One of those avenues is through setting up a new Twitter account. This also connects with New Glarus' broader mission of putting their employees first, in marketing decisions, brewery upkeep and their COVID-19 pandemic response. I talked to New Glarus' COO and General Counsel, Drew Cochrane, about how New Glarus acts on this overarching mission. 
Every employee at New Glarus Brewing has a specific role. Before this summer, they didn't even have a role of social media coordinator until one of their employees voiced interest in taking over their social channels and adding a new Twitter account, which is @NewGlarusBrew. For New Glarus, social media is simply a way for them to engage with fans, alert people on updated hours and events and provide details on their release calendar.
This also gave one employee the opportunity to expand his career. After finishing a degree in social media marketing, the employee voiced interest in moving from his role on the gift shop team into building their social media presence. Cochrane says the brewery was more than happy to oblige. "Frankly, it's a way for us to encourage our employees to be active in things they're interested in and grow their careers where they can, where possible." 
Virtual Engagement
While starting a brewery Twitter account isn't usually cause of universal celebration amongst beer fans, the start of the New Glarus channel did lead to some excitement. That's primarily because New Glarus is never in-your-face with their brand or their brewery. The new Twitter account opens up a new avenue while also giving beer fans the chance to open up new lines of communication with the brewery. It also provides a new way for fans to vote on their favorite beers to bring back—like one recent tweet prompted. I might start my own Twitter campaign for New Glarus to bring back Serendipity.  
Want to be a part of the decision-making for the 2022 New Glarus brewing schedule? Go to our website and pick up to 5 of your favorite New Glarus brews by simply clicking 'Vote' next to the beers of your choice. Cheers! Vote Here: https://t.co/EvGzyT2aEH

— New Glarus Brewery (@newglarusbrew) July 13, 2021
Votes = Results
Cochrane was adamant that the brewery does take these poll results into consideration when crafting their beer release schedule for the upcoming year. "That is something we take very seriously," said Cochrane. The comprehensive brew schedule New Glarus undertakes every year means that there's not a lot of room for flexibility and one-off releases.
Unfortunately, this means there will be no new beer to celebrate the Milwaukee Bucks's NBA Championship run. That said, Cochrane said that they've been thrilled with the videos of Bucks fans, most notably Green Bay Packers' all-pro Left Tackle David Bakhtiari, chugging glasses of Spotted Cow at recent games at the Fiserv Forum. 
Sharing a Heritage, Not Advertisements
The ultimate goal of the Twitter account is to provide the brewery with another avenue to share their story and celebrate their Wisconsin heritage. Cochrane was clear that the account wouldn't be used for any major marketing or advertising pushes. Instead, followers can expect vignettes and imagery that celebrate how New Glarus' beer is made, with local ingredients, packaging and production. They'll also celebrate the employees that make the brewery what it is.
Taking you back to where it all started, the Riverside Brewery! Brewer Jesse Johnsrud brewing a sour wort base for our delicious fruit beers! #brewingmagic #webrewforyou #onlyinwisconsin pic.twitter.com/20UtwCMm1g

— New Glarus Brewery (@newglarusbrew) July 20, 2021
That focus, on the employees that drive the company forward, was a persistent topic throughout my conversation with Cochrane. Obviously every brewery was severely impacted by the ongoing COVID-19 pandemic, with New Glarus being no different. The brewery has shuttered its outdoor beer garden and on-site retail locations since last Spring, with current plans to open these areas back up in Mid-October. The goal instead was to fully support their employees while keeping their booming distribution operation at near-full capacity. Though, Cochrane notes that they did see some shortages during the early stages of the pandemic. 
"How we determined success [during the COVID-19 pandemic] was ensuring that every employee was fully employed, fully paid, fully insured and fully healthy. We're ecstatic that we were able to do that. That was our win for COVID." 
Social Distancing Changed Implementation, Not the Team
Cochrane says the pandemic forced the brewery to make drastic changes to their brewery. For example, to keep the brewing operating at near-full-steam while also adhering to social distancing guidelines, the brewery divided their production team into three distinct groups. One would brew at the hilltop brewery. One would brew at the riverside location. The third would stay at home, on-call. This ensured that they always had a team available if something came up or if a staff member tested positive and had to self-isolate. The shortened production shifts did lead to some products being out of stock early. Cochrane says that this was a price the brewery was happy to pay to ensure their employees remained safe and healthy. 
Hope on the Horizon
Now, as the nation slowly nears the end the pandemic, New Glarus is beginning to open itself back up to visitors. The most important thing for the brewery to get to this point was vaccinations. Cochrane said that nearly 85% of their 100+ employees are fully-vaccinated. This rate which passes the uniform safety thresholds put in place by sporting leagues like the NBA and MLB. It also allows the brewery to operate with more peace-of-mind as they welcome eager guests back to their premises. 
"It's different without people around, the whole energy is different," said Cochrane. "Having those people [back] brings a cool energy that we're excited about."
Beer fans interested in returning to the New Glarus beer garden or retail shop should expect an opening in mid-October. Their Twitter account will be the key thing to follow to ensure you're getting the most up-to-date news. I know I'm eagerly anticipating seeing people drink a tall glass of their Staghorn Oktoberfest in the beer garden. Cheers! 
Feature image courtesy of WKOW
---