No Comments
Evil Twin Brewing | ET Stay Home 19 (Imperial Gose)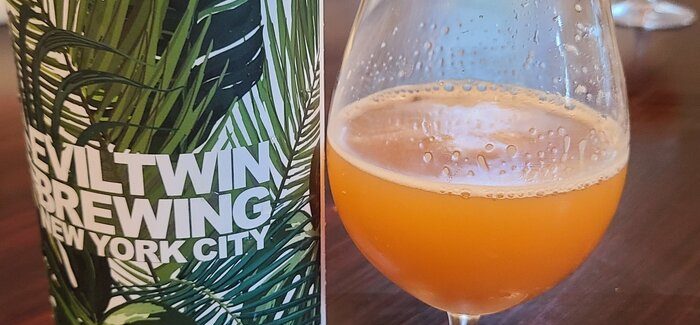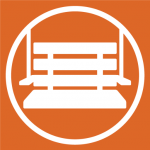 The self-described nanobrewery Evil Twin Brewing turns out an incredibly wide range of styles and creative takes on familiar styles that make them truly unique. Most of the creations from Jeppe Jarnit-Bjergso's five-year-old NYC brewery marry a blend of fruits with a traditional style to accentuate and build on the flavors you might expect. Some of them are extremely fruit forward and even go as far as to remind the drinker of a fruit smoothie.
And that's exactly how someone could categorize ET Stay Home 19, Evil Twin's Imperial Gose that features pink guava, mango, pineapple and salt.
Usually I'd expect a Gose to be lighter, both in alcohol and body. That is decidedly not the case here. As soon as it's poured into the glass, you can immediately see the thick body and know this is going to be a different Gose than you may be used to. But this is an imperial version of the style, as demonstrated by the thicker body and 7.2% ABV.
The appearance in the glass points to the aforementioned fruit-smoothie-esque beer. The nearly-opaque orange liquid is inviting and as soon as it's close to your nose, the guava is immediately evident, followed by notes of pineapple and mango that blend together delightfully.
The first sip is sweet at first, almost like candy, but finishes nicely with a hint of tartness. The tropical fruit flavors from the nose are all there on the palate as well. The thickness that was noticeable during the pour is matched with the mouthfeel that's best compared to a milkshake IPA. The signature salt of the Gose is very subtle, more accentuating the fruit flavors than providing the salinity of many other versions of the style.
Despite the initial thickness and sweetness, it finishes so nicely that I kept going back for more. Allowing it to get closer to room temperature opens up some more tartness and familiar Gose hints on the nose, but it still remains a one-of-a-kind experience.
Only available on tap, where crowlers are available, in their Ridgewood and Dumbo taprooms, but their selection rotates quickly. If you find yourself in Queens or Brooklyn, Evil Twin is well worth a stop to try any of their fruit-forward smoothie-like beers and seltzer or their more traditional versions of the styles you know and love.
View this post on Instagram
---