The Veil Archives – PorchDrinking.com
February 11, 2020 | Karen Mills
Valentine's Day is right around the corner. The day can open up old wounds or make fresh ones sting a bit more when it's a fresh heartbreak; you might even be cheers-ing to the end of a toxic and draining relationship. Regardless of the situation, having a beer in hand or a stocked fridge might help take the edge off.* Although I am personally in a relationship, I was curious to see what others would want to have on-hand, so I've rounded up some beers for anyone who is trying to get over an ex… or simply wants to make their Valentine's date a frosty beer.
October 17, 2016 | Scott Johnson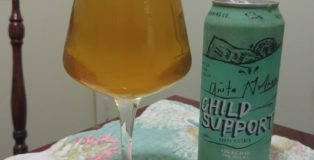 ABV: 4.5% | IBU: 25
In my experience, there has been no brewery to grow faster from its amazing quality and devoted fanbase than The Veil Brewing Company. Thirsty audiences would flock across the state to Richmond every Tuesday to get their hands on The Veil's collection of canned jewels. Those of us familiar with the East Coast trading scene would see The Veil's collection of juicy, New England-style IPAs to give them a breakthrough of success on the level of Lawson's Finest Liquids in Vermont or Tree House Brewing Company in Massachusetts.