#UniqueBreweryLocation Archives – PorchDrinking.com
April 14, 2021 | Eeva Sharp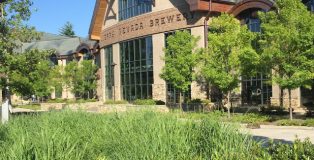 Asheville brewery expansions and reopening announcements have been in full bloom this spring. Sierra Nevada Brewing Co. announcing the reopening of their taproom, Hi-Wire Brewing Co. will open a new beer garden and Burial Beer Co. expanding its South Slope footprint. All in all, craft beer fans will have a lot to explore this summer in the Blue Ridge Mountains.
April 18, 2019 | Mathew Powers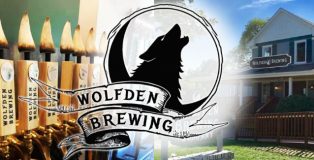 Creativity breeds creativity, so it's no wonder that Katie and Krys Wolf, with their pension for design and art, have turned an 1850s home into a profoundly unique craft brewery — Wolfden Brewing. The exterior is that of a spacious, suburban home while the inside reminds one of a lodge one enters in Wisconsin or the mountains of Wyoming — with plenty of beer, to boot.
"We wanted it to feel like home, or like a vacation getaway spot," explained Katie Wolf.