No Comments
Brewery Showcase | Wolfden Brewing in Suburban Chicago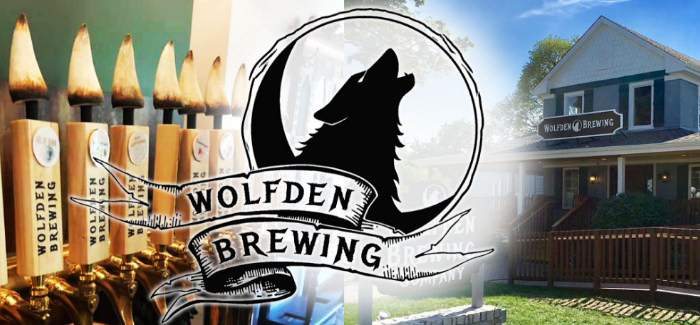 Creativity breeds creativity, so it's no wonder that Katie and Krys Wolf, with their pension for design and art, have turned an 1850s home into a profoundly unique craft brewery — Wolfden Brewing. The exterior is that of a spacious, suburban home while the inside reminds one of a lodge one enters in Wisconsin or the mountains of Wyoming — with plenty of beer, to boot.
"We wanted it to feel like home, or like a vacation getaway spot," explained Katie Wolf.
But, it wasn't easy.
Built in the 1850s, the home's most recent history involved a fireplace restoration company occupying the house for nearly 30 years. But…
"When we first walked through here, it had been vacated for nine years. Squirrels were running through here. It was completely trashed."
Though they had an architect, the design was up to Katie and Kris. In fact, it was all part of a business plan they had drawn up nearly two years prior to finding the spot (more on that later in the article), inspired by a trip to Wisconsin for some beer.
"When Krys and I first started getting into beer; we loved Leine's. We went to the Leine lodge and had an epiphany: 'This is f***ing amazing. We want to be in this industry.'"
If you are wondering, it was the old Leine's Big Butt Doppelbock that Katie most enjoyed.
But that was then, and this is now.
https://www.instagram.com/p/BsJnLDJgrL8/
Turning an old house into a (brewing) home
They wanted to keep some of the home's original footprint intact, re-use as many parts as possible (in creative ways) and otherwise find a way to fit the pieces of a brewery into the puzzle. The most challenging aspect lay with needing to address and update some fundamental "behind the drywall" and underground features. Luckily, most of their family has experience in carpentry and various trades; it's always all hands on deck when it comes to building a brewery.
When it was all said and done, the home-lodge atmosphere proved to be one of the most inviting brewery settings one can imagine.
It seems appropriate that fireplaces once took center stage at the house because when one walks into Wolfden, the fireplace room — much like a quiet reading room — is impossible to miss.
But, if fireplaces aren't your thing, one shouldn't miss the beer garden (or I should say back yard), with a deck and, as Katie explained, "all the stuff you would want in your backyard." And it's kid friendly, dog-friendly, and one day will (hopefully) support a garden that includes hops and other ingredients.
"We think it would be fun to do it as a community project, too. We've talked to people in the area including one woman who cares for kids with special needs. We think that would be great."
And, managing their own garden is right up Krys and Katie's alley, as they are passionate about running as green of a brewery as possible.
The Path to Wolfden
Akin to any artwork hanging on the museum wall, few are privy to the course the artist took to create the piece. Wolfden Brewing exists as the finished piece and the culmination of a journey that existed outside the realm of craft beer.
"I went to school for fashion design," explained Katie. "My entire life up to the point to when I was choosing a college, I just knew I wanted to be in fashion. I loved art… it was like a no brainer."
Unfortunately for Katie, the job proved challenging, notably when the economy crashed. When she finally found a job in jewelry design, it seemed like a career in the making — but the company closed after nine years. That led to another job that simply was not a good fit. But…
"At that point, I really loved the beer industry and Krys [had been] homebrewing for a while."
So Katie and Krys, who went to school for IT but he had also been involved in art, videography and sculpture, started to think seriously about entering the craft industry.
"The industry was booming and our business plan looked solid. So, we just said, 'Let's do it,'" explained Katie. "And, if you look at what we did here [at Wolfden], it looks really similar to the plan we came up with."
Katie enrolled at the College of Dupage for its Craft Beer Master Program and took a job at Noon Whistle Brewing Company (NWBC).
"I loved NWBC, so I walked in and said 'I love you, do you need someone?' [Smile]." She added, "It was lot of fun learning from them. I learned SO MUCH from them."
And, in true community fashion, they also sought the help of nearby Flesk Brewing when they began their process of building Wolfden.
https://www.instagram.com/p/BoCZzIPAPrZ/
All that was left was to find the right building.
"I'm an old soul, so when we found this building, I knew this was it!"
In December, Krys left his full-time job and committed fully to brewing the beer because, no matter how great the space, a brewery in Chicago must offer a menu of solid, well-executed beer in order to compete in a market now approaching 180 local breweries.
Roughly three-quarters of a year old, there are few (if any) complaints.
"We don't have the industry following yet, but I think it takes time to get that. But I'm so proud of my husband."
Well, when John Bitterman, Chicago-area beer historian and bit of a local, legendary beer-geek has something to say about that: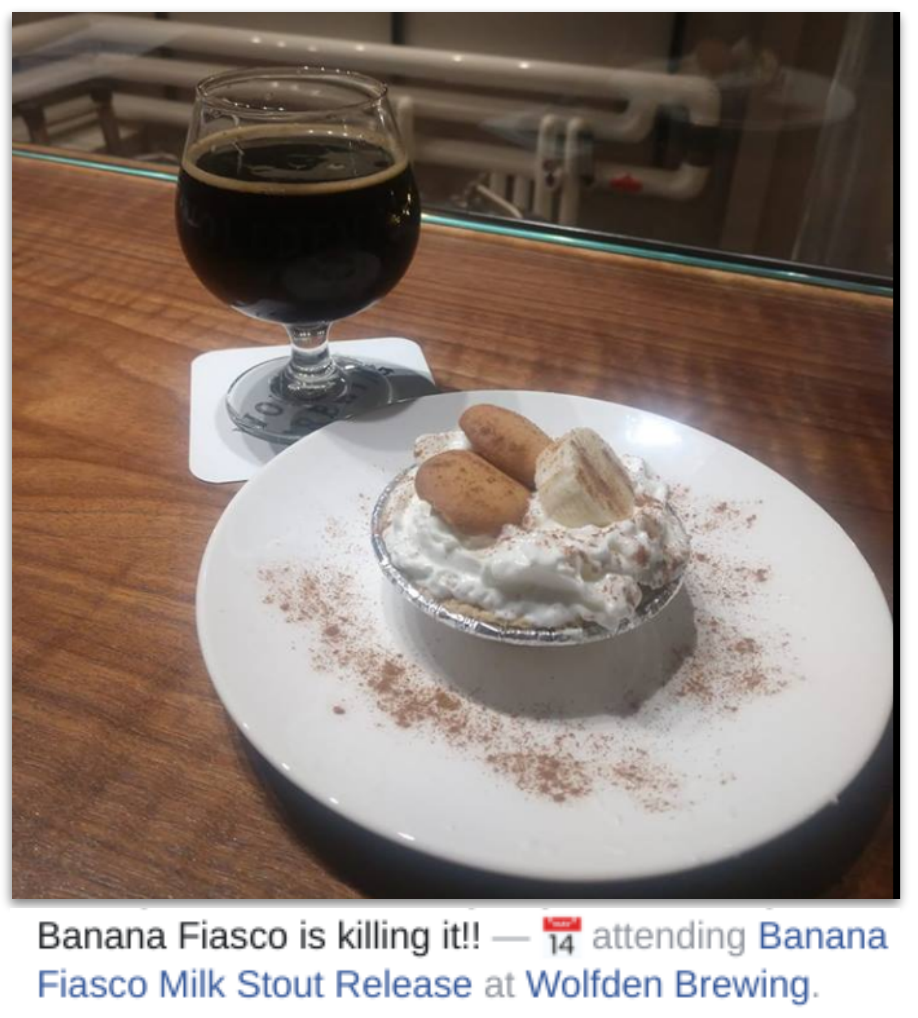 Wolfden Brewing
112 W Lake St, Bloomingdale, IL
(Chicago Suburbs)
(847) 610-5117
Feature Image courtesy of Wolfden's Facebook Page/Website.
---