No Comments
PorchDrinking the Playlist: July 2012 Recap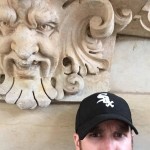 Today we introduce our new weekly installment to the site: The PorchDrinking Playlist. This recurring post will feature a playlist to help aid in your porch drinking sessions. Some will be themed toward specific genres, but each month I'll present the top songs from the previous month, with songs either distributed as singles or featured on albums released during the respective month.
Going forward, please visit us on Facebook, Twitter, or post comments to recommend songs we should use in our next installment. We're always happy to receive feedback.
Without further ado, you can listen to the July 2012 playlist by clicking here – July 2012. To listen, you obviously need to download Spotify.
JEFF the Brotherhood – Sixpack
Nas – The Don
Frank Ocean – Thinkin About You
Old Crow Medicine Show – We Don't Grow Tobacco
Brandi Carlile – Raise Hell
Passion Pit – Take a Walk
Muse – Survival
Dirty Projectors – About to Die
JEFF the Brotherhood – Mystic Portal II
Passion Pit – Constant Conversations
Frank Ocean/Andre 3000 – Pink Matter
Bloc Party – Octopus
Band of Horses – Knock Knock
Kanye West/Pusha T – New God Flow
Old Crow Medicine Show – Carry Me Back
The Killers – Runaways
The Darkness – Everybody Have a Good Time
Cheers!