No Comments
Uinta Brewing – BABA Black Lager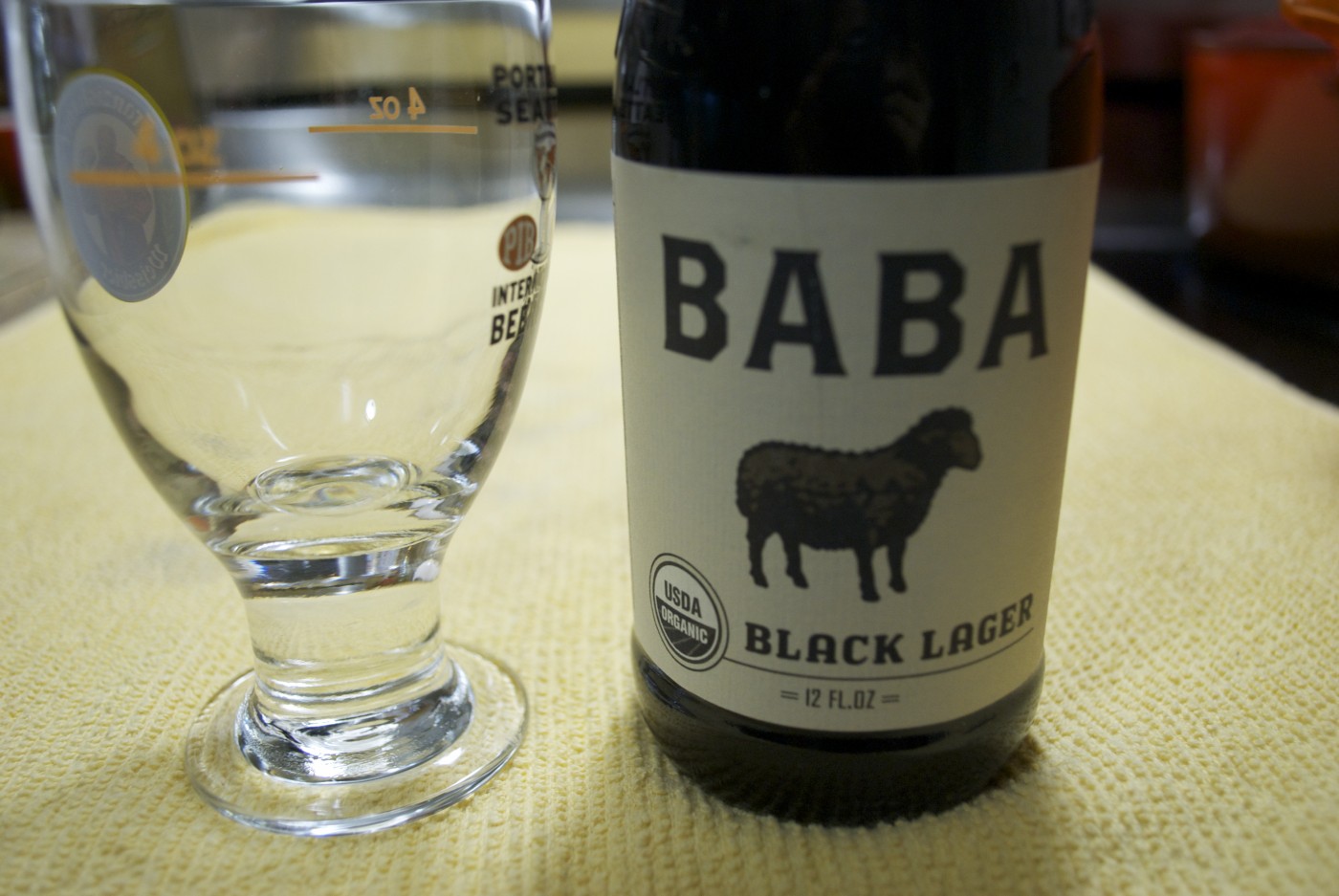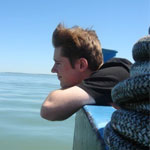 ABV: 4%
IBU: 32
After a tiring day of work, I picked up a 6er of Uinta's BABA Black Lager at Argonaut. In one sense, my purchase was motivated by getting a beer that would allow me to stagnate on the couch and watch House Hunters International and the Colbert Report. I figured a strong black ale would probably do the job. I also have been meaning to get my hands on other Uinta Brewing products. I am big fan of its Monkshine and wanted to give some of its other offerings a go.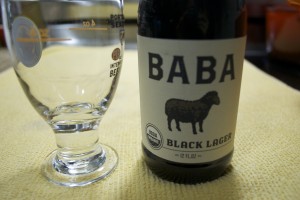 Thoughtfully marketed, Uinta's BABA showed some significant promise when I poured the beer from a bottle designed by either Peggy Olson or a member of Fun. (I can't decide). The beer poured pitch black, sleekly filling up my glass. The beer's opacity was accompanied by a warm mocha head that imparted a fair amount of lacing on the glass. The beer's odor gave the vibe of a stout, despite the fact that it's more formally known as a Schwartzbier. The odor and level of lacing imbued a richness that unfortunately did not come through as much in the flavor.
The beer had a roasty beginning that was typical of other black ales. However, as the beer's initial flavor receded, burnt notes came to fore and were eventually replaced by a weak and watery aftertaste. I didn't give much notice to the beer's alcohol content when I purchased the six pack, but I was disappointed when BABA only registered only a 4.0% Alc. Most Schwartzbiers come in at over 5.0% Alc, so I guess I shouldn't have been distracted by the beer's otherwise good looks. In the end, the beer was more lackluster than expected, with its flavor a bit too commercial for my tastes. That's too bad. BABA ended up more like black chicken than a black sheep.