No Comments
Hoppin' Frog's BORIS the Crusher, Russian Imperial Stout.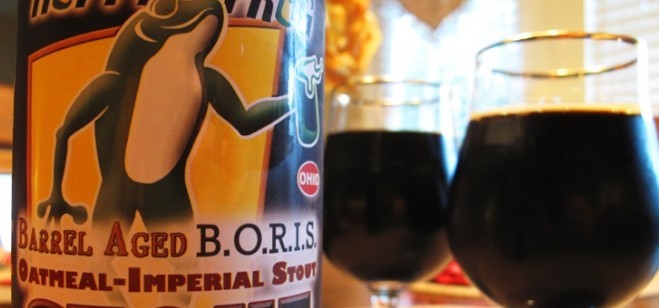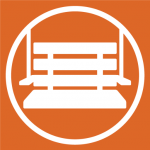 ABV: 9.4%
BORIS the Crusher, or Bodacious Oatmeal Russian Imperial Stout in long form is a multiple award winning brew from Hoppinfrog Brewery out of Akron, Ohio. It also happens to be extremely rare to find on tap, it just recently has been put into kegs and is crazy expensive in keg form. Nearly double the typical price of any normal craft beer pour.

Drinking this is like drinking a camp fire started with explosives. It pours dead black and thick. You can tell just from the pour that you are getting into something sinister with this. The nose is smokey and toasty, with definite hints of coffee. Even with all of that, you get a strong sense of alcohol.
Taste wise it certainly lives up to its name. Besides the smoke and coffee you get a good amount of dark chocolate as well. It is really well balanced for how strong it starts out. I really enjoyed the carbonation level too, it was very bubbly on the tongue and seemed to help control the power of the drink.
One of the more punishing aspects of the drink and the only unpleasant part, is the crazy strong aftertaste. It finished a lot like a barley wine and the alcohol stands out. Though with something this strong it doesn't really affect the flavor as you drink, it just sits there between sips overloading your taste buds.
All in all I found this to be a really enjoyable beer, though not something that I would recommend for the longer drinking sessions or on a hot day. It packs a wallop at 9.4% ABV and over time that will add up and put you to sleep. The price is a downside as well, even in the craft brew world it is steep. Something that would be great to share with a few friends after dinner.