No Comments
Beervana: Portland, OR (Part 1)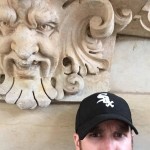 "I gave up clowning years ago."
"Well in Portland, you don't have to."
Easy intro, I know. But here's the thing—Portland is that hipster. This isn't a knock against the city. I love Portland. Fantastic public transit, fantastic food, and the beer … my God, the beer. But yes, it's a very hipster city. More so than Denver. More so than even Boulder. The house we rented on the east side of the city was actually called the "Urban Cabin." Placard and everything.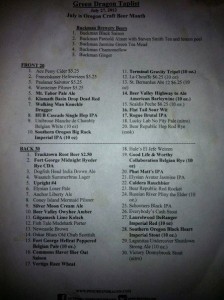 Oh yeah, we stayed at an Urban Cabin. No television and a random assortment of cheap beer and coffee creamer in the fridge to greet us when we arrived. I may sound like I'm being critical, but I loved it. We all loved it.
Our group was about 10 strong, and we had arrived from various parts of the country (Chicago, Denver, Louisville, Seattle … Sioux City, IA) on the Thursday night before the Oregon Brewers Festival, Portland's annual outdoor celebration of all things beer.
First stop? The Green Dragon, named one of the top 100 Places to Drink Beer in America by Imbibe Magazine. Not that we knew this going in, but it sure makes us sound like we knew what we were doing. This was pure dumb luck. Dumb luck doesn't usually involve stumbling upon a place with Pliny the Elder on tap, but this was just how the weekend was shaping up.
Of course, this was just a precursor to the headlining event, the Oregon Brewers Festival. Eighty-two craft breweries from around the country serving beer in an outdoor setting on the Willamette River in downtown Portland. It's not Great American Beer Festival, but I certainly wasn't going to complain.
Part 2 of Beervana: Portland, OR will be coming up soon. Stay tuned!