No Comments
Summer Concert Playlist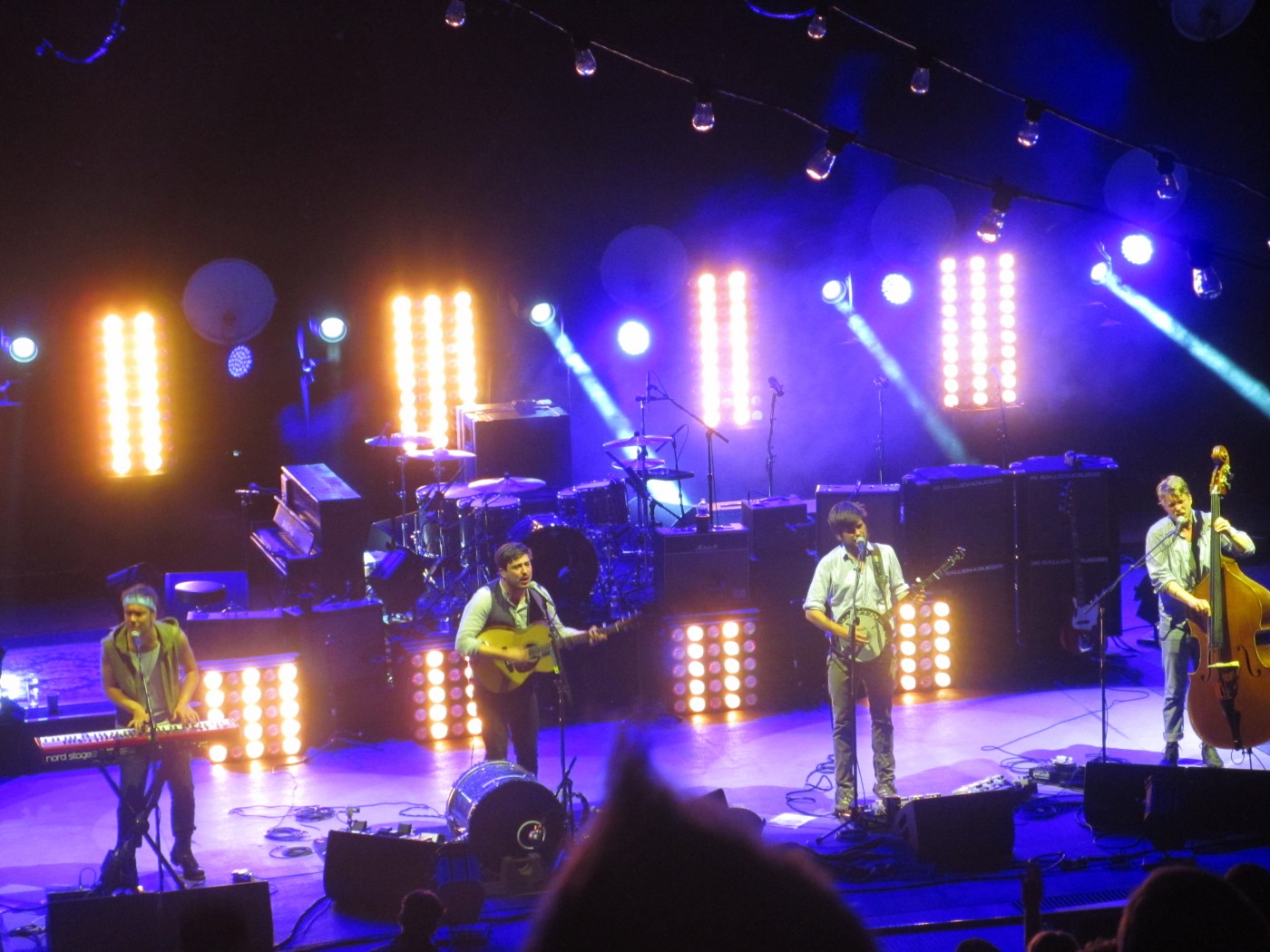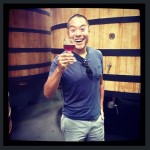 It's been said before, but this summer I went to a lot of concerts. Honestly I'm not repeating this for the sake of boasting about all of the sick shows I saw. OK maybe just a tad. More so the purpose of this summer concert playlist is to highlight the amazing shows that I hope you also get the opportunity to see to see in the near future. I've actually recently encountered a few people aren't entirely into seeing live music and there have been times when I could sympathize. But if there was any major take away from this summer's musical binge, it would be that live music has the capacity to change your entire perception of a band and in some cases change your life in general. So for this week's PorchDrinking Playlist I bring you a few samples from the shows that I attended. On the whole I chose the best songs performed during the show, and in some cases those might not be the most popular or most well known tracks so hopefully they'll add become a pleasant new addition to your listening catalog.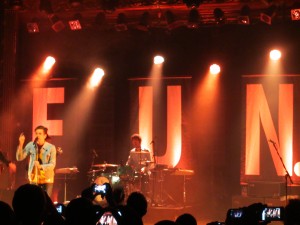 Fun.: I purposefully left off We Are Young and Some Nights though Some Nights was probably the best performance from the show. Take Your Time, from their first album, was my favorite when I saw them last year in Boulder and it's still my favorite now. Definitely a great nugget for those who like Fun. but don't know much from their catalog.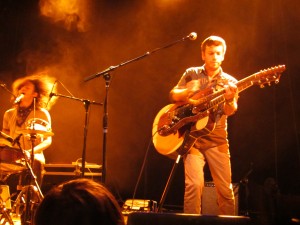 Good Old War: They might be the most underrated group touring right now. They are of the same folksy indie genre and a lot of their stuff is extremely up beat. They put on a great show, expect big things from them in the future.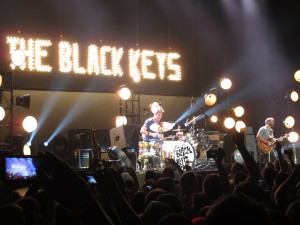 The Black Keys: This entire concert was phenomenal. As I mentioned before this show renewed my faith that rock and roll is very much alive and well. If you get a chance, see The Black Keys live and let them melt your face. What was event better was the parking lot pregame that included drinking Dale's Deviant, Odell Myrcenary and Avery's Uncle Jacob … best pre-concert beer lineup? Quite possibly.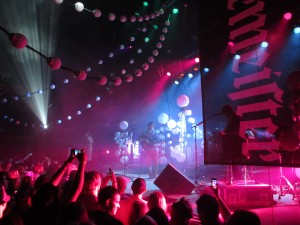 Portugal. The Man: Kind of a random show that I went to on a whim. We ended up dancing up a storm but probably not on the top of my list. Kathleen, our managing editor disagrees, but she loves jam bands so her points are moot.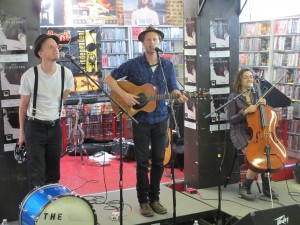 The Lumineers: I actually saw the Lumineers a total of three times this summer. Once at a record store with like 20 people present, once at a smaller venue across the street from my house and then at Red Rocks opening for CAKE.  I started listening to the Lumineers back in November and they'll probably be the biggest pre-fame-I-found-them-first-I'm-such-a-fucking-hipster moment I'll ever experience. They absolutely kill it every time and you should absolutely catch one of their shows ASAP. P.S. don't sneak in flasks to shows, or at least be super sneaky about it.
Trampled By Turtles: This was possibly the lowest point in my concert going history. I actually fell asleep at this show and not because Trampled was dull or performed poorly. I was just kind of exhausted. They weren't a band I listened to much prior to the show but now I'm more receptive. Perhaps on the jam bandy side a bit for my liking but still blue-grassy and fun.
Grouplove: This was the most dance-y fun show I went to all summer. Grouplove is chock-full of upbeat super danceable jams and they get really into their set. Best known for Tongue Tied and Colors but Itchin on a Photograph was awesome.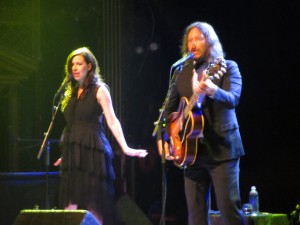 The Civil Wars: I could gush for paragraphs upon paragraphs about how brilliant this show was live. But wait, I actually already did! Vocally this was the best performance of the summer and their take on the Jackson 5's I Want You Back was the best cover I've ever heard. My friend Acacia and I were basically weeping tears of joy and ready to declare the power musical duo our favorite artists of all time after the show concluded.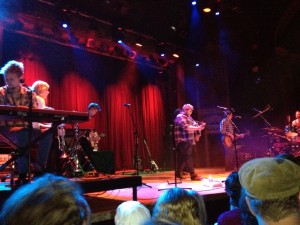 Of Monsters and Men: The Icelandic mega group put on a fantastic show and they sounded great. I would expect a lot more coming from them in the near future. As my friend Josh points out nothing beats a jolly chubby lead singer dude who absolutely kills it!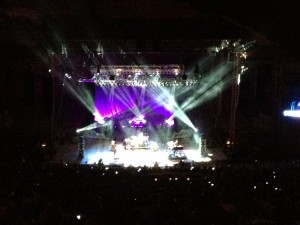 The Shins: This was a mega concert because Blind Pilot AND The Head and the Heart both opened for them. I couldn't include Blind Pilot because unfortunately we missed their entirely too short set. I'll get to The Head and the Heart later. The Shins made up almost the entirety of my collegiate musical experience so I had to see them (or rather James Mercer and a few other random people) at Red Rocks. It was great to check them off my bucket list but over all the Shins were a bit underwhelming.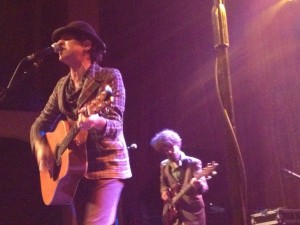 Langhorne Slim: I've seen Langhorne at least five times now and he crushes it every time. He's got a raw crowing voice that mixes perfectly with their folk sounds. Their shows are great to dance to and a lot of fun to attend. Also their bassist rocks the hardest white boy fro the world has ever seen.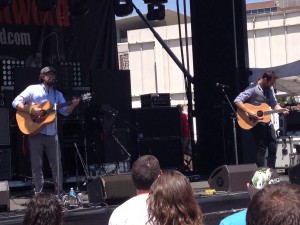 The Westword Music Festival: This included many more acts but the notables were Baywood, Churchill which has the potential to be the next big band, and Girl Talk. This was the most fun dance party of the summer. We also managed to sneak in a handle of Svekda … that might have attributed to the level of fun we experienced.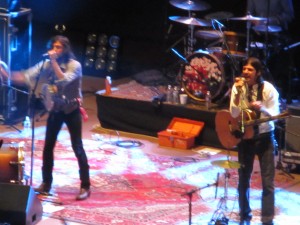 The Avett Brothers: Surprisingly this was hands down the best show I saw all summer long. I had seen the Avett Brothers the previous year at Red Rocks as well but this show blew that one out of the water. The band flew out their father and sister for one of the songs and their sister also accompanied them for Swept Away. Chase claims to have seen a shooting star during this song. I maintain that the band rode in on dragons but that's neither here nor there. Also to top it off they sampled several tracks off their new album The Carpenter.
CAKE: It's tragic but Cake is old and the lead singer is too self absorbed for me to really enjoy their show. Thankfully the Lumineers opened and crushed the Red Rocks crowd with their vocal rocket launchers.
Band of Horses: They opened for My Morning Jacket at Red Rocks and they did not disappoint.
My Morning Jacket:  For some reason all of my friends thought this was the best show they'd ever seen. I emphatically disagree. They put on a solid show and despite the fact I had heard very little from them I was impressed. However I wasn't blown away. Their lead singer Jim James did don a fashionable cape so that does help them accrue some points.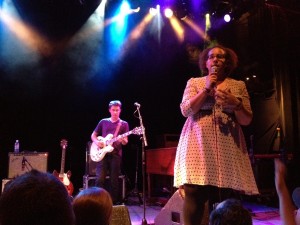 Alabama Shakes: You would never think that voice could come from that woman but she's so freaking talented. This was a fun show and their act will continue to take off.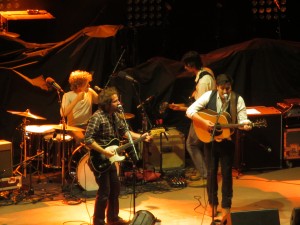 Dawes: There were so many awesome things about the opener for Mumford and Sons. Firstly, their lead singer looks like Mark Ruffalo. Secondly, they rocked out! This is another one that I'll have to see headline sometime.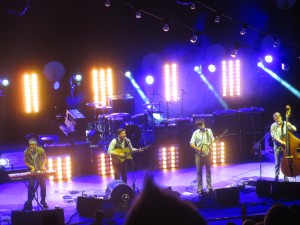 Mumford and Sons: They filmed the entire music video for their new single I Will Wait at these two Red Rocks shows. Nuff said. No but really Mumford killed at Red Rocks. I will say that much of their new album, Babel, sounds the same but it's Mumford. This is a must see live group.
[yframe url='http://www.youtube.com/watch?v=EMMhzxvd3JI&feature=related']
The Head and the Heart: After seeing them open at Red Rocks I knew I wanted to see them again as headliners. They did not disappoint. The female vocalist Charity Rose had a Whitney Huston moment during Rivers and Roads and made all of Boulder Theater's heads explode. Another must see live show!
So there it is. I also included the Devil Makes Three because I'll be seeing them next weekend at the Bluebird and they will surely rock.