No Comments
Great Lakes Regional GABF Breakdown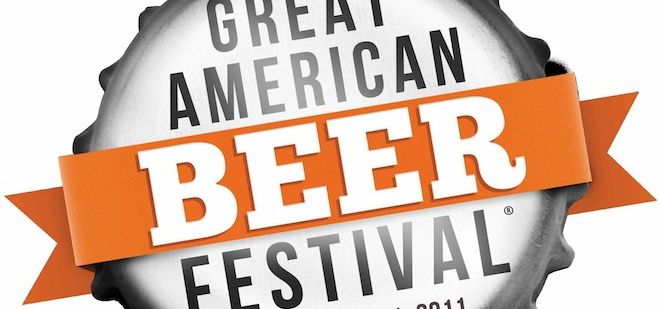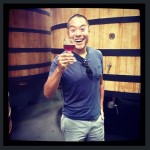 Starting today we'll be bringing you a regional break down of breweries you should definitely stop by during the festival.  In some cases we were also able to find out what specific beers they'll be bringing.  Today we kick off our coverage on the Great Lakes region.  This includes breweries from Illinois, Indiana, Michigan, Ohio, and Wisconsin.

Great Lakes (IL, IN, MI, OH, WI)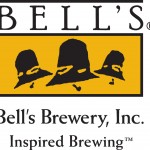 The Bells Brewery Inc- Kalamazoo, MI
Known for their seasonal offerings, their Bell's Oberon is clearly the crowd favorite.  For this type of festival it'd be the prefect palate cleanser.  Their Double Cream Stout if another fantastic seasonal and their Two Hearted and Hopslam are a favorite amongst hop heads.  When I think of Michigan, I think of Bells as their comfort food.  They proficient in stouts to be sure to sample any stouts they have to offer.
Roundhouse IRA
Karl-Haven Ale
Smoked Vienna Lager
Two Hearted Ale
Porter
Christian Moerlein Lager House – Cincinnati, OH
This brewery's namesake was born in Bavaria and settled in the German neighborhood Over-The-Rhine. Back in the day it was the only Cincinnati beer to be internationally exported, but it did not survive Prohibition. However, it was reintroduced in 1981, and was the first American beer to certifiably pass the strict Reinheitsgebot Bavarian Purity Law of 1516. It's made with only 4 ingredients:  malted barley, hops, water, and yeast. The Lager House opened along the banks of the Ohio River next to Great American Ballpark and down the street from Paul Brown Stadium earlier this year. Their Over-The-Rhine Ale, made with 6 malts and Cascade and Fuggle hops, is one of my favorites! Unfortunately they won't be serving that at GABF, but they will be bringing their flagship the Lager House Helles, their newly introduced and award-winning Exposition Vienna Lager, their Se7en Hefeweizen, also recently introduced, and their Northern Liberties IPA.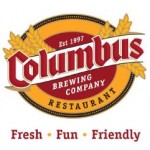 Columbus Brewing Company – Columbus, OH
Columbus Brewing Company's Summer Teeth won the bronze in the Kellerbier/Zwickelbier category in 2010. Unfortunately it's a seasonal beer so you can't get it year round, but their Pale Ale is a close second. The brewery was originally founded in 1830, and resurrected in 1988. It's tucked away in the historic brewery district; unless you're trying to find it, you'd probably never know it was there. In addition to their great beer, they also have awesome food, so if you're ever in the capital city, be sure to check it out!
Columbus Pale Ale
Columbus IPA
Bodhi- Double IPA
Big Frank- Belgian IPA
Founder's Brewing Company- Grand Rapids, MI
Founder's is a beer geek's dream brewery.  They make lots of insanely awesome limited release brews.  Kentucky Breakfast Stout and Canadian Breakfast stout are rare barrel aged specialties that you should get quick if they're available.  Their All Day IPA is fantastic for the hop lovers as well as their Centennial IPA. Here's what they'll be pouring:
Kentucky Breakfast Stout
All Day IPA
Curmudgeon Old Ale
Red RyePA
Breakfast Stout
At the Michigan Brewer's Guild Booth they'll be pouring:
Porter
Dirty Bastard
Centennial IPA
Goose Island Beer Company- Chicago, IL
Goose Island is one of the original solid breweries up and down.  They recently sold majority shares to AB InBev which gives them nation wide distribution however their specialties will remain in the Chicago market… except for at this festival where they'll be bringing many of their local specialties.  Head Brewer Jared Rouben will be speaking at the festival and will feature a food and beer discussion including many of the beers they'll be bringing.
Farmer's Market- Features ingredients
Ginger Bread Dream- Barrel Aged Ginger Bread Porter
Xocolatl- Chocolate Barleywine
Foxxy- Brown Porter
Kentucky Oats- Oatmeal Stout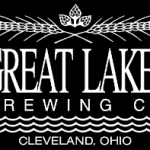 Great Lakes Brewing Company- Cleveland, OH
Great Lakes is one of the best things to come out of Cleveland and one of the most storied of the Ohio breweries at Great American Beer Festival. Their beers have won several awards over the years, including their Edmund Fitzgerald Porter, which won gold in 2002, bronze in 2004, and silver in 2007. Great Lakes likes to say "our flagship is more like a fleet," and I find that couldn't be truer. A 6er of their Dortmunder Gold can usually be found in my parents' fridge, but I love their seasonals, Nosferatu and Christmas Ale in particular.
Nosferatu
Christmas Ale
Blackout Stout
Tripel Dog Dare
Wright Pils
Oktoberfest
Eliot Ness
Edmund Fitzgerald.
Jolly Pumpkin Artisan Ales- Dexter, MI
Known for their Belgian style beers, they also do secondary fermentation with wild yeast strains on most of their beers which means it incorporates brettanomyces which gives their beers a sour taste. They'll be bringing
Biere de Mars

Weizen Bam

La Roja

Sobrehumano Palena 'ole

Luciernaga
New Glarus Brewing Company- New Glarus, WI
New Glarus should be one of the first breweries you should make a point to hit at the festival.  Its a small brewery and they dont seem to have any intention of growing as such, last year they tapped out each night within 45 minutes.  Their Spotted Cow is infamous, their Raspberry Tart is life changing.  Anything else they bring will be a cherry on top.  They have a cult following and if you're serious about trying great stuff hit them up instantly.
Short's Brewing Company- Elk Rapids, MI
Last year Shorts went all out with an end cap booth.  They brought a massive collection last year where they pushed the limits of fusion and craft brewing.  This means they infused flavors into their beers to make them taste like insane creations.  It seems like they'll be doing again in 2012.
Beard of Zeus
Bloody Beer
Peaches n Creme
Bludgeon Yer Spruce
MMMKAY
Lakeview Lager
Soft Parade
Autumn Ale
Noble Chaos
Nicie Spicie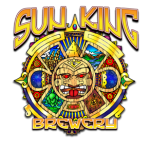 Sun King Brewing- Indianapolis, IN
2011 – they won 8 medals, 3 gold, 3 silver, 2 bronze.  This was the most medals by any brewery, and the most golds by any brewery.Try anything and everything. Since Sun King rolled out their first keg in July of 2009, they have grown to become the third largest brewer in Indiana.  Expect their GABF booth to be crowded so get there early to get the good stuff.  Last year Sun King was the big surprise of the festival and they return as the brewery to beat at this years GABF.  Their Osiris Pale Ale has quickly become a standard of Indiana craft beer.
Here's what they'll be pouring:
Wee Pogue
Pappy Van Muckle
Popcorn Pilsner
Batch 333: The Velvet Fog
Ring of Dingle
Sun King will also be available around town at The Falling Rock, Hops and Pie, FreshCraft and the Ale House at Amato's
Three Floyds Brewing Company- Munster, IN
2011 – 1 silver also Gorch Fock Helles Lager took a silver in 2007
Be on the lookout for Gumball Head, a wheat IPA, and Zombie Dust, an all Citra Pale Ale that turns hop headed beer nerds into ravenous (you guessed it) zombies.
3 Floyds opened in 1996 and are best known for Dark Lord Day, their once a year festival where their 13% barrel aged Imp Stout Dark Lord can be purchased.  They were one of the breweries involved with the breeding of Citra hops, and use it exclusively in their Zombie Dust.
New Holland- Holland, MI
Dragon's Milk
Mad Hatter IPA
The Poet Oatmeal Stout
El Mole Ocho
Beer Hive
Upland Brewing Company- Bloomington, IN
Their wheat took Gold 2004 Look for Upland's wheat, Dragonfly IPA, and any fruit lambics, they make alot of different ones. Upland Brewing Company was founded in 1997 and is currently the second largest brewer in Indiana.  Their wheat ale has been a staple for years but recent times has found them breaking new ground with fruit lambics and sour ales, most notably a kiwi lambic and an Epic Flander's red.
Other notable breweries in the Great Lakes Region to check out:
Haymarket Pub and Brewery- Chicago, IL
Hoppin' Frog Brewing Company- Akron, OH
Lakefront Brewery- Milwaukee, WI
New Holland- Holland, MI
Piece Brewery- Chicago, IL
Revolution Brewing- Chicago, IL