No Comments
"The Beer Diaries" Craft Beer Series Comes To Denver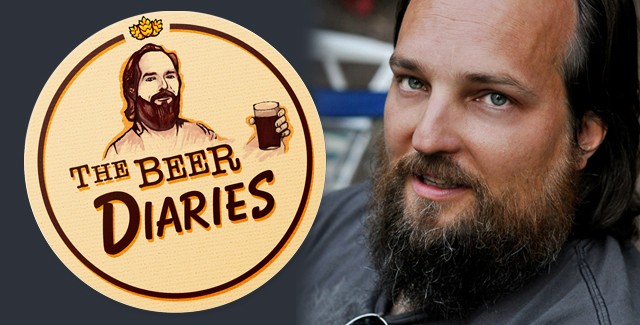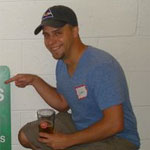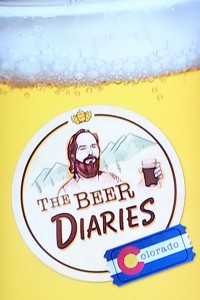 For the craft beer enthusiast, simply drinking a great beer sometimes isn't enough. Director Mike Mann and his crew at The Beer Diaries, have taken their love for craft beer to the next level. The team produces a series of internet tv shows, roughly 40 minutes in length, that highlight the craft beer industry and the brewers that make it happen. The episodes are hosted by Dr. Greg Zeschuk, a former medical doctor and video game developer.
"On the surface we look like an internet TV channel covering craft beer, or perhaps we're a review site that puts together carefully structured and considered beer guides, or even a blog celebrating craft beer culture. In truth we're all of those things, and more. We love craft beer so much we've chosen to create as much content as we can to help educate and promote craft beer," Says The Beer Diaries website, thebeerdiaries.tv.
The show originated in Austin, Texas, featuring local Austin breweries. Recently, the production crew made its way to Colorado, "The Napa Valley of Craft Beer," and The Beer Diaries: Colorado edition was born. The episodes premiered on October 7-8, at the Alamo Draft House in Littleton, CO.
Each show features a different Colorado brewery, with a tour of the brewing facility, interviews with the head brewers and founders, and reviews of the brewery's flagship beers. Breweries featured in the Colorado series include, Odell Brewing Co., Boulder Beer, Oskar Blues, Great Divide, Wit's End, Avery Brewing, New Belgium, Funkwerks, Upslope, Trve, Breckenridge, Wynkoop, Denver Beer Company, Renegade and Prost Brewing.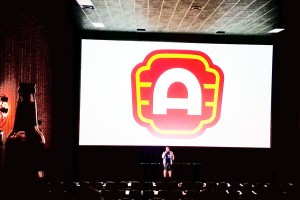 During the premier, audience members were treated to samples of beers highlighted in the show, and the featured brewers were in attendance to speak briefly about each of the samples. At the conclusion of each showing, the brewers were then presented with a framed photograph of their brewery as a gift from The Beer Diaries producers.
The Beer Diaries team will extend their visit in Denver to attend the Great American Beer Festival. A trailer of the Colorado series is currently available on their website. The full-length episodes, including full brewery tours, uncut brewer interviews, and complete beer tasting discussions will be available on thebeerdiaries.tv soon.
Justin Hatfield is the founder of the Colorado Craft Beer Lovers Meetup group. Special thanks to Susana Mendez, the Marketing Director of Colorado Craft Beer Lovers, for contributing to this article.