No Comments
Strange Brewery – Denver, CO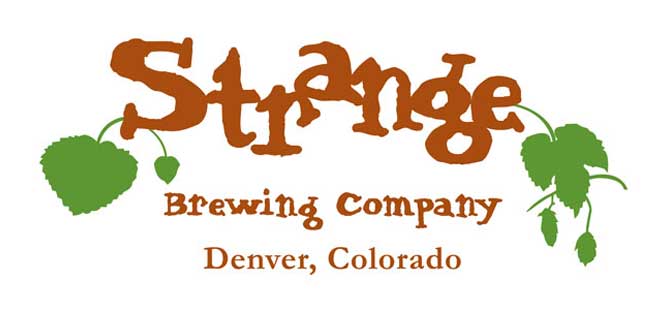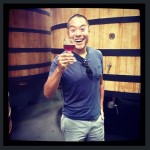 I recently discovered that I'm kinda a weird dude. My friend Paula recently called me out for being an "Asian, hipster, frat boy from Kentucky who also listens to bluegrass/country music." I guess she has a point. Perhaps that's why I find Strange Brewery in Denver, CO so endearing.

Located in the heart of one of the more industrial concrete areas of metro-Denver, Strange Brewery has the feel of a bait and tackle shop in Cumberland, KY. Strange's down home feeling tap room is adorned with wood picnic benches, wood planked walls and wooden bar stools. P.S. there is a lot of wood going on if you didn't notice.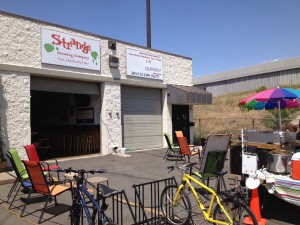 Similarly, Tim Myers the head brewer and co-founder is kind of a weird dude as well. He looks part crocodile hunter, part cowboy and acts every bit as Mike Birbigila put it, the awesome guy who starts the wiffle ball game at the party.
Their philosophy as a small to mid-sized microbrewery is also indicative of that laid-back, non-competitive nature. When asked about what he loved most about the beer community Myers focused on the collaborative nature of the industry. "A while back we were brewing and ran out of Simcoe hops so we called up Breckenridge and within two hours they delivered 44 lbs of the stuff." Myers also admits to sharing his beer recipes with home brewing fans noting how surprised they are that he doesn't guard his creations.
And yet, Myers still sees potential for greater partnerships, "The beer community in Denver is growing like mad and I don't think there is a need to reinvent the wheel. Ideally some of the smaller breweries in town could create a joint production facility and share the costs of building bottling and packaging lines. There is no need for all of us to each spend millions of dollars for our own lines."
Myers and fellow co-founder John Fletcher started Strange when both were laid off from their jobs at Rocky Mountain News back in 2010. "I had been home brewing for years, and this was the perfect opportunity," said Myers.
The name Strange Brew was inspired by both the movie and Eric Clapton tune. Both of which were "impressionable" to a younger Myers. "We also wanted the word strange to represent something different, or something inspiring awe. We don't want to brew the standard."
Their lineup is anything but standard. Their Zora Pale Ale, which began as a one barrel Wednesday release, has become one of their most popular beers in the lineup.  Zora is a Oatmeal Pale which has been dry hopped with rosemary. Their Paint it Black Stout is a honey coffee stout that tastes more like a black IPA and finishes with that light coffee kick at the tail end. Strange also features two cherry varieties, sported a rhubarb one barrel Wednesday and is currently working on a watermelon sampling.
Myers also aims to brew for drink-ability. Most of their brews weigh in between the 4 to 8 percent ABV range. "It allows people to come in and hang out for a while but still be able to drive home."
If you don't already feel welcome, stop by on a Thursday for Steak Night provided by food vendor World Wide (Prestige) Vittles. They serve up great eats from a mobile cart in the Strange parking lot, some of the best homemade tots you'll ever have, and amazing hand battered chicken fingers. But the Cubanan is the must try!
In the end it all comes full circle for Strange Brewery, a fun laid back atmosphere with a down home feel. Something a little different and definitely inspiring awe.  If you're in town for GABF festivities be sure to stop by Strange to feel right at home.  They'll also be providing a flew of special offerings throughout the week.