No Comments
High Hops Brewery | The Power of Zeus APA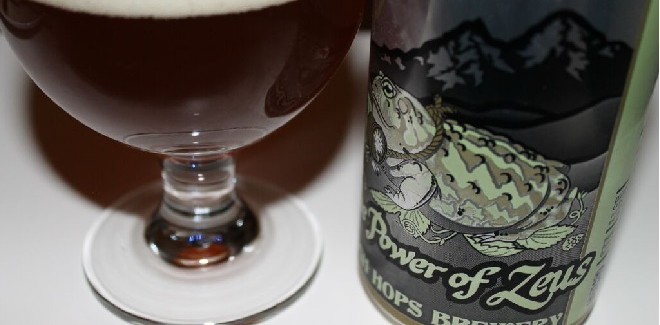 High Hops Brewery | The Power of Zeus APA
ABV: 7%
IBUs: 69
High Hops use Zeus hops from their field to create this powerful pale ale. The hop is named after Zeus the Toad, who greeted the High Hops folks after they planted their very first Zeus plant! An American Pale Ale, the Power of Zeus is drinking so well right now on the proverbial porch. If you like dark caramel, grilled bread, pine and spruce resin, white flowers, big citrus peel flavors and a honeyed finish, then you need to get this pale ale in your face!

Some History about High Hops Brewery:
Amanda and Pat Weakland began their business journey in 1991 with Plant-A-Scape, a small, seasonal greenhouse in Windsor, Colorado. Both have a history in growing plants: Pat represents the third generation of growers in his family, and Amanda grew up helping on her family's farm and has nurtured her love for gardening since then. The small Plant-A-Scape business is now The Windsor Gardener, home of High Hops Brewery.
A growing beer culture in Northern Colorado caught the attention of Pat, who became interested in brewing his own beer. Before long, he started home-brewing every Sunday with his son, Zach.
In 2006, a massive hop shortage created trouble for brewers everywhere, raising prices across the globe. Just a year later, the Weakland family planted their hop farm on-site at The Windsor Gardener to lessen the effects of the shortage. As of today, they're growing 50+ different varieties of hop plants. The Weaklands then opened up a home-brew shop inside of the Windsor Gardener, making brewing supplies readily available to Pat and Zach, but to other brewers in the Windsor area as well.
High Hops Brewery had its official Grand Opening on October 19th, 2012. In just a year, High Hops started a bottling line and expanded their tasting room to include an indoor beer garden as well as a patio that overlooks their hop field.
Their goal at High Hops is to bring you a quality beer that is both unique and delicious.The taste preferences of Pat and Zach combined with those of their staff has given life to a family of beers that suits all. After all, their motto is All Types of Beer for All Types of People.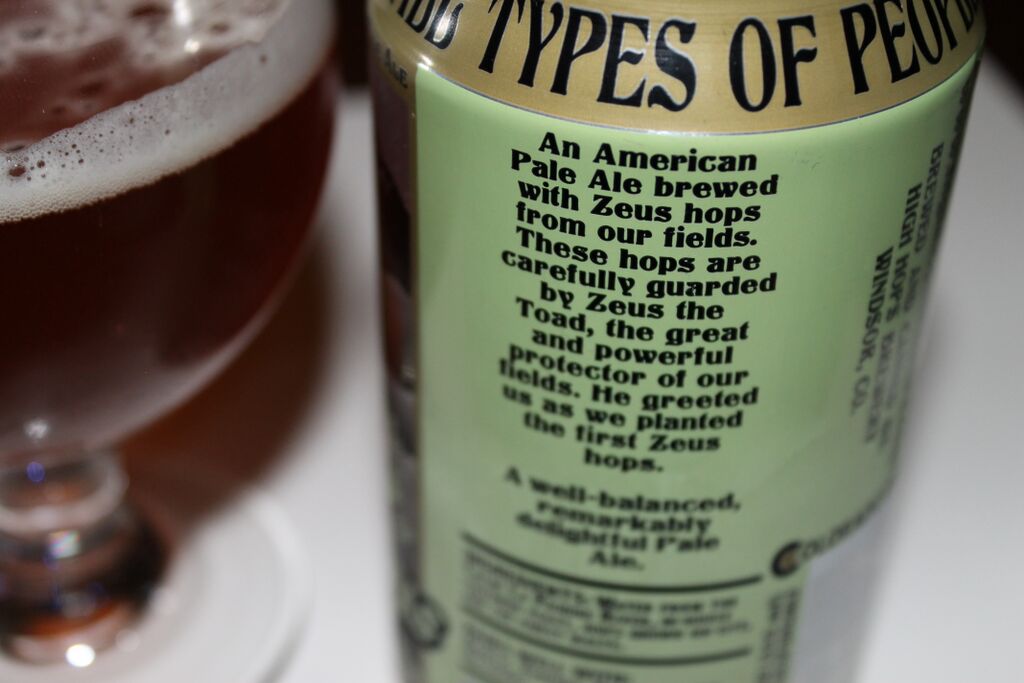 On to the beer:
Rife with clean, lively yellow apples, pears, peaches, and lemons, the Power of Zeus Pale Ale opens up with a big citrus nose. The brew then unfolds with toasty caramel malts that fade into flavors of grapefruit, orange rind, and pine from the hops to combine and form a well-balanced pale ale.
The aftertaste of mixed nuts, corn flakes, nutmeg, biscuits 'n' honey, table caramels, and tangy Zeus hops give this big Pale Ale the stones to appease even the most seasoned ale drinkers! Big and robust hop profile along with a sinfully creamy texture, make this a classic American Pale Ale.
With big notes of lemon curd, croissant drizzled with sweet agave, pear butter, soft spices, and porridge are fleshed out by floral nuances and a stiff hit of hops resins, giving this exquisite Pale a distinctive and fresh character.
High Hops Brewery is located at 6461 CO-392, Windsor, CO 80550
Normal tasting room hours are: Mon – 12pm – 5:30pm, T-Thu – 12pm – 8pm, Fri-Sat – 12pm – 9pm and Sun 12pm – 7pm.
High Hops Brewery's The Power of Zeus APA along with the rest of High Hops Brewery's liquid goodnesses are available at Small Batch Liquors. It's also their brewery of the month!


Small Batch Liquors – 4340 Tennyson St, Denver, CO 80212