No Comments
Berghoff Set to Compete with Not Your Father's Root Beer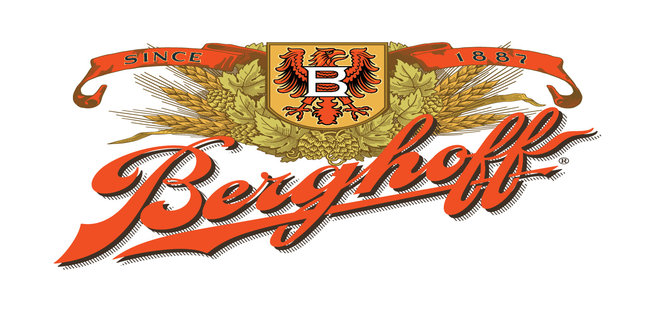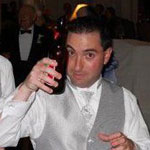 The market for alcoholic root beer is about to get a little bit more competitive. The Berghoff Brewery will begin selling an alcoholic root beer called Rowdy in early July.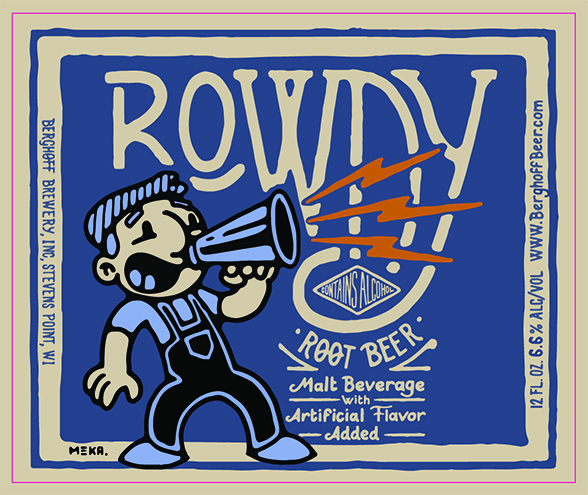 Ben Minkoff, Owner of Berghoff, has told PorchDrinking.com that barring any major issues, Rowdy will be in bars and stores before the July 4th holiday.
The beer will be going directly after Not Your Father's Root Beer (NYFRB), made by Small Town Brewery in Wauconda, Ill. NYFRB has enjoyed a majority of the market share in Illinois and recently started distributing the alcoholic root beer across the country. The other well-known alcoholic root beer is put out by Sprecher's but NYFRB is right now the industry leader.
"We want to go right at Not Your Father's," Minkoff said. "We're excited for it. It's going to be a fun product to market."
Rowdy will have an ABV of 6.6% and be available in drafts or in a 6-pack of cans. Expect the 6-packs to run anywhere between $7.99-8.99, a little bit cheaper than NYFRB which typically retails for $9.99. The root beer will only be available in the midwest and Florida – the areas where Berghoff is distributed.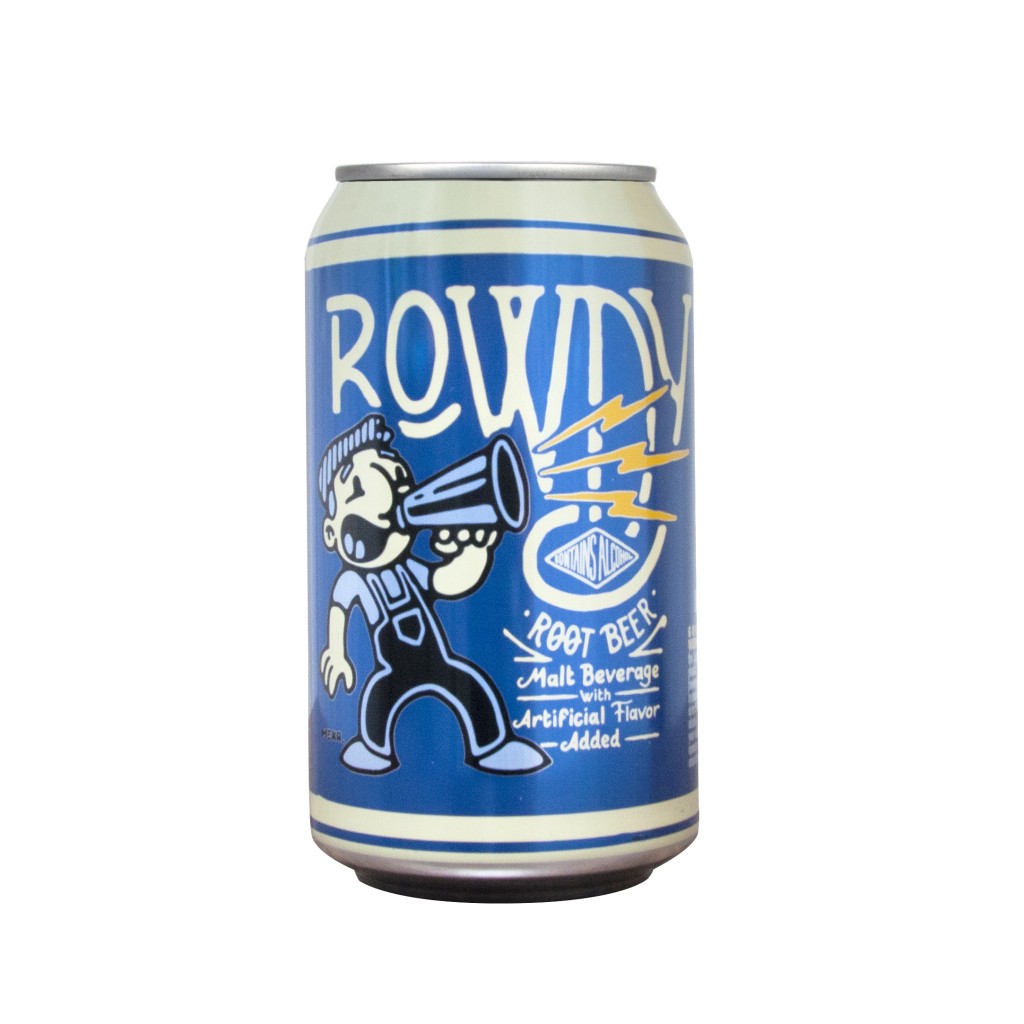 "It was originally going to be 5% ABV but then it kept going up until we got it to the way we wanted it to taste," Minkoff said. "The 6.6% percent is perfect because it's right in between Not Your Father's bottle (5.9% ABV) and their draft (10.7% ABV)."
Getting the recipe right for Rowdy didn't happen overnight. There was plenty of trial and error in getting it perfect according to Minkoff.
"We went through 15 or 16 different prototypes before we got to the one that we wanted," he said. "Our brewers weren't even the ones who came up with it. It was our flavorologist and one of our consultants who created the recipe. I gave them NYFRB and Sprecher's and I told them I wanted it to be better than these two."
Berghoff already has a line of sodas that started during the prohibition era when they couldn't brew beer. Seeing the success of NYFRB it seemed like a natural progression for them to put out their own alcoholic root beer.
"They (Small Town) had a cult following," Minkoff said. "They were so successful that Pabst took notice and that's why they are so many places now. They did a great job doing grass root marketing. They built it up to this big following and we are going to piggy-back off of it. There's such a demand for this product. There's a big market for it and we want to capitalize on it."
While the first major release won't be for a few weeks, those going to the Chicago Ale Fest this weekend will be able to be one of the first to try Rowdy. Berghoff will be pouring small samples of Rowdy during both days of the festival. They'll also be serving it with ice cream, offering an adult root beer float.
Minkoff hopes that Rowdy will bring more exposure to the Berghoff brand and get people to try more of their beers.
"The Rowdy release will help our beer line a lot," he said. "We're growing in Chicago. We've seen the green arrow and it's consistently pointing up. Rowdy is only going to help because it's going to bring more awareness to our beers. Our beers are really solid beers that are really affordable."
There are plans to expand the Rowdy line once the root beer has been released for a few months. Minkoff hopes they'll be able to put out some variants of the original Rowdy.
"We will end up developing the Rowdy line. We want to get this one right and see how it goes for several months and then barrel-age it to make Rowdy Rowdy Root Beer. I also want to get into different variants as well but we will see what happens – that's down the road."
Review
Thanks to Berghoff I got to try Rowdy ahead of its release. Fans of NYFRB will definitely like Rowdy as well, but there are some differences between the two.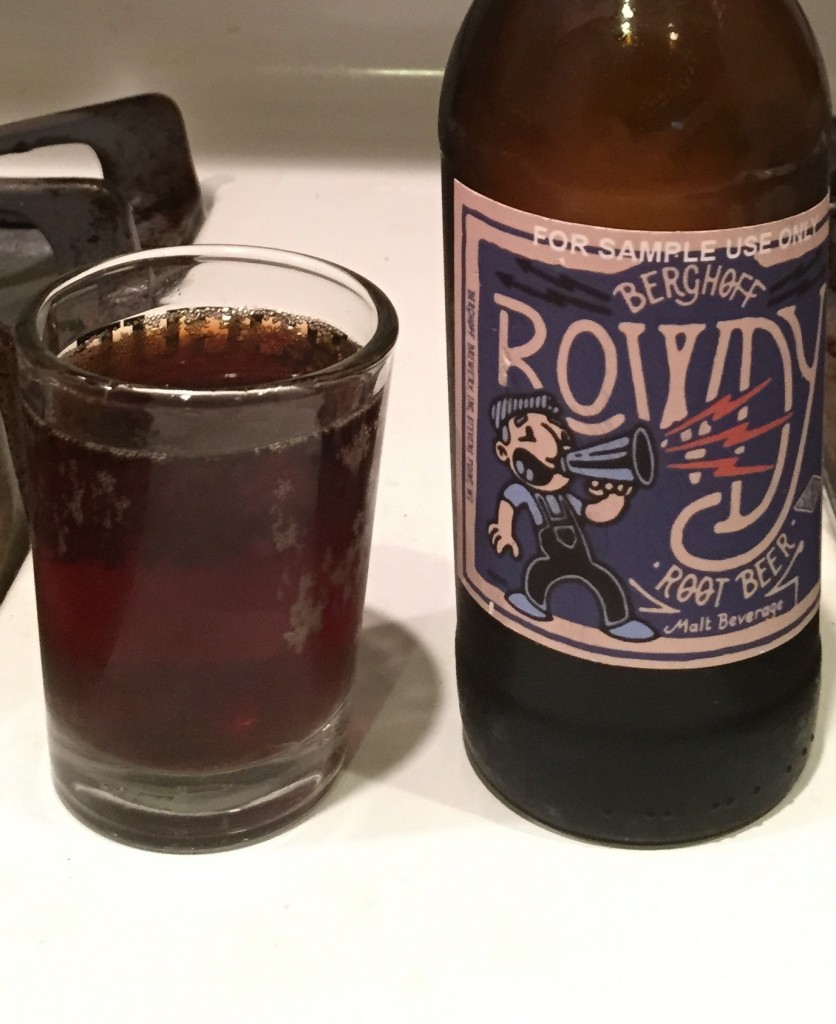 The first sip of Rowdy you'll get that classic root beer aroma. Rowdy has a little bit more of that classic soda-fountain taste you get from "old-time" root beer. This can be attributed to the fact that Berghoff has been making root beer for almost 100 years.
The malty flavor from the alcohol comes on the backend of the taste and it's a little bit more pronounced than NYFRB. This in my mind could be the only turnoff for those that don't like that malty-alcoholy taste. However, it is subtle and doesn't take away from the rich root beer flavor you get.
While Small Town currently is the market leader for alcoholic root beer, if marketed properly, Rowdy can can definitely chip away at their dominance in this field.
Mike Zoller is the Chicago Editor for PorchDrinking.com. Follow him on Twitter and Untappd: @mikezoller & Instagram: @chicagobeer.
---