2 Comments
Mountain Sun Brewing's Stout Month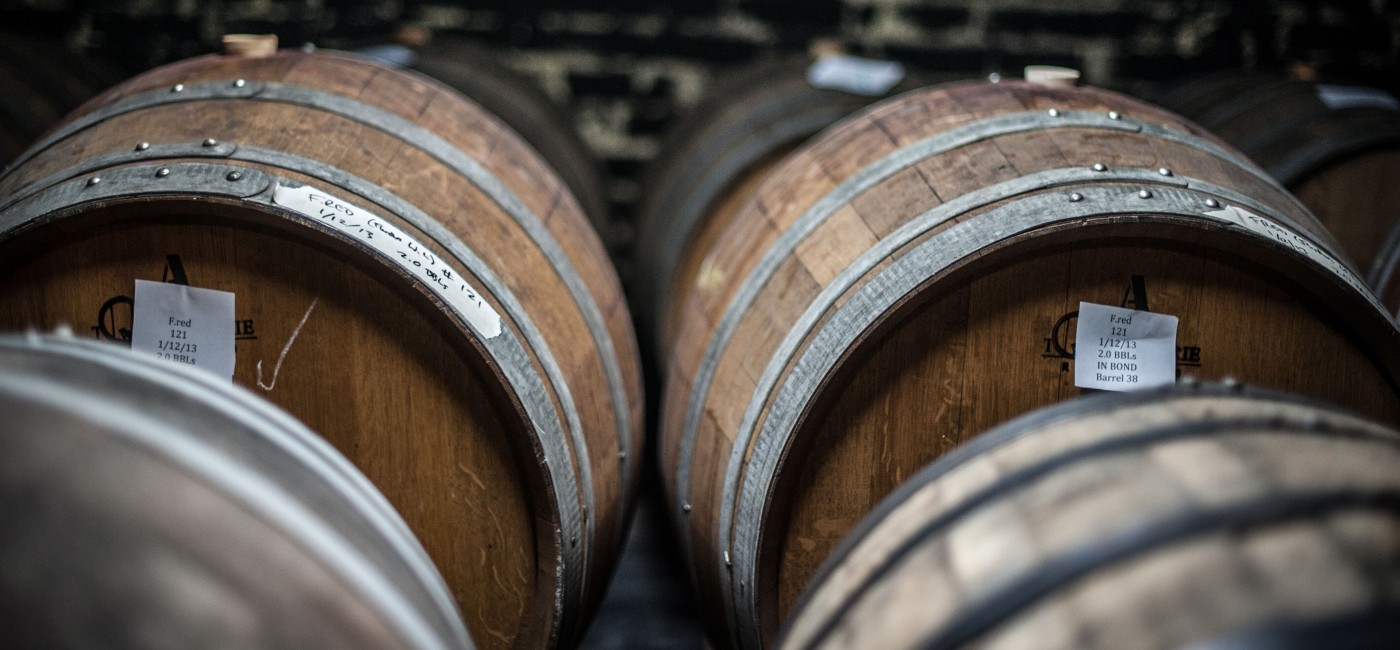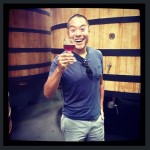 Mountain Sun Brewing's Stout Month is coming. And as the immortal Samuel L. Jackson once said, "Hold on to your butts." Every year, amidst the cold bitter winter months shines a beacon of hope and happiness. This year marks the 20th anniversary of Stout Month for the Mountain Sun family and it promises to be bigger, bolder and more stout than ever (see what I did there?)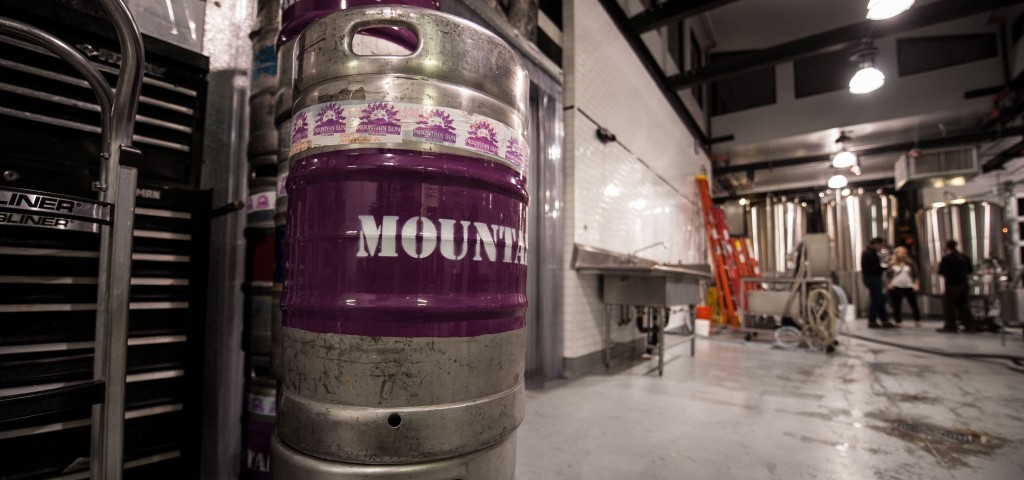 The month of February has garnered a cult following for Colorado's Mountain Sun family, which hosts the likes of Mountain Sun, Southern Sun, and the newly opened Under the Sun in Boulder, as well as Vine Street Pub and Brewery in Denver. February, which was once the slowest month for the restaurant has been transformed to the busiest time of the year.
Along with the newly opened restaurant, Mountain Sun also recently launch their new brewing facility as an add on to their Vine Street location.  What does this mean for Stout Month?  Last year to prepare for the event, they began brewing from November through the 10th of February to keep up with the demand.  This year they started in mid-December and are already almost completely done with production for this year's Stout Month. "Aside from being able to finish and make more beer, we've been able to give our beers more time to age in the tanks as well," said head brewer John Fiorilli.
This year's event will feature over 60 different stouts, 28 of which will have been brewed in house and for the first time since it's inception 30 stouts from local Colorado Breweries. "This year we stuck to the theme of looking locally.  Sure there are a ton of great stouts out there but many of them can be found right in our backyard," said Fiorilli.
Every year, Stout Month also showcases the winner of the Mountain Sun home brew competition.  This year out of 34 entries emerged a The Kraken, a stout aged with Kraken Black Rum-Infused Oak Spirals. Also new this year are two debut collaborations, the Mutual Respect Belgian Coffee Stout, made with Odell Brewing and the Cherry Chocolate Stout with FATE Brewing Co, which opens this weekend.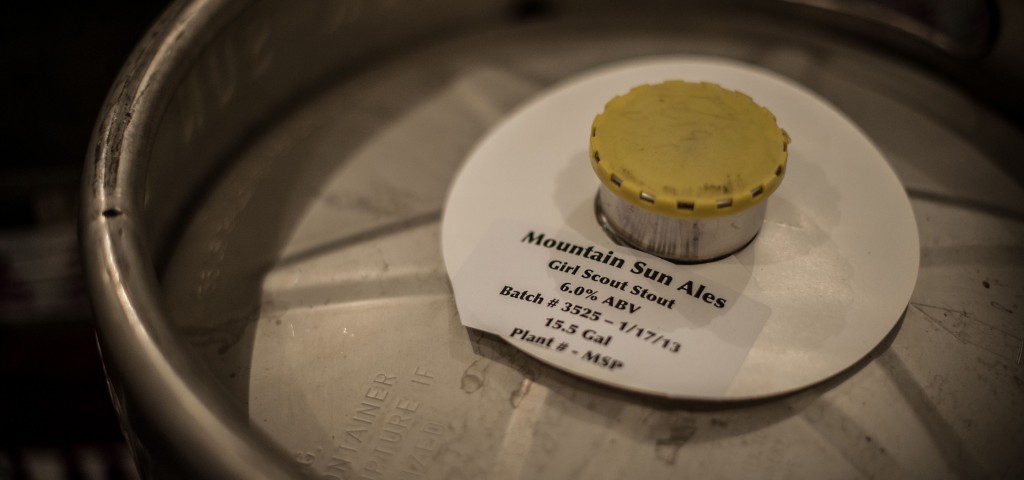 And now the lineup:
House Beer (Rotating Selection)
48 Smooth Chai Stout- Homebrew Contest Winner 2012
Chocolate Dip Stout (Decadent Chocolate Stout)
Coconut Cream Stout (Silky Milk Stout w/ Toasted Coconut)
Dark Harvest Pumpkin Stout
Dropkick Stout (Roasty, Hoppy, American-Style Stout)
Girl Scout Stout (Stout brewed with fresh mint and cocoa)
Korova Cream Stout (Rich Roasty Milk Stout)
Norwegian Wheat Stout
Oat Lord Oatmeal Stout
Old School Irish Stout (Dry Irish Stout)
Sharkbite Foreign Stout- Homebrew Contest Winner 2011
Stoked Oak Stout (Smokey Oak/Vanilla Bourbon Stout)
Thunderhead Stout (Robust American Stout)
Trickster Stout (Very Hoppy American Stout)
Yonder Mountain Stout (Robust Stout w/ British Pale Malt)
Imperial Stouts
Addiction Coffee Imperial Stout
Megatron American-Style Imperial Stout
Nihilist Russian Imperial Stout Oatimus Prime Imperial Oatmeal Stout
Barrel-Aged (New Releases)
Maker's Mark Bourbon Barrel-Aged Addiction Imperial Coffee Stout  (Release 2/5/13)
Heaven Hill Bourbon Barrel-Aged Oatimus Prime Imperial Oatmeal Stout  (Release 2/12/13)
Maker's Mark Bourbon Barrel-Aged Nihilist Russian Imperial Stout
Heaven Hill Bourbon Barrel-Aged BOB Imperial Milk Stout  (Release 2/19/13)
New Releases
Brett Stoudt- Walkabout Stout aged in barrels with tart cherries and two strains of Brettanmyces Wild Yeast. (Release 2/8/13)
The Kraken- Stout with Kraken Black Rum-Infused oak spirals  (Release 2/15/13)
Cherry Chocolate Stout- Collaboration with FATE BREWING Co  (Release 2/14/13)
Mutual Respect Belgian Coffee Stout- Collaboration with Odell Brewing  (Release 2/22/13)
Guest Beer (Rotating Selection)
Avery Tweak
Big Choice Brewing #42 Poblano Stout
Bootstrap Brewing Chili Chocolate Stout
Boulder Beer Nitro Oak Aged Obovoid Imperial Stout
Cannonball Creek Almond Chocolate Stout
CooperSmith's Pub & Brewing Horsetooth Stout
Gravity Brewing Tsar Bomba Russian Imperial Stout
Great Divide Brewing Espresso Oak Aged Yeti
Great Divide Brewing Belgian Yeti
Left Hand Brewing Milk Stout
New Belgium Brewing Imperial Coffee Chocolate Stout
Odell Brewing Lugene Chocolate Milk Stout
Pagosa Brewing & Grill Soakers Oatmeal Stout
Renegade Brewing Black Gold Imperial Peanut Butter Stout
River North Brewing Avarice Belgian Stout
SKA Brewing Hibernus Vinifera Stout
Strange Brewing Paint It Black Honey Coffee Stout
Strange Brewing Raspberry Chocolate Love Stout
Strange Brewing Imperial Creme Brulee Stout
Telluride Brewing Ski-N-Ski Oatmeal Stout
Trinity Brewing Awaken Chicory Coffee Stout
Upslope Brewing Foreign Style Stout
Wild Woods Brewery S'mores Stout
Wynkoop Brewing Cowtown Milk Stout
Wynkoop Brewing Rocky Mountain Oyster Stout
The Yak & Yeti Restaurant & Brewpub Chai Milk Stout