One Comment
Ultimate 6er – Super Bowl Beers Baltimore vs. San Francisco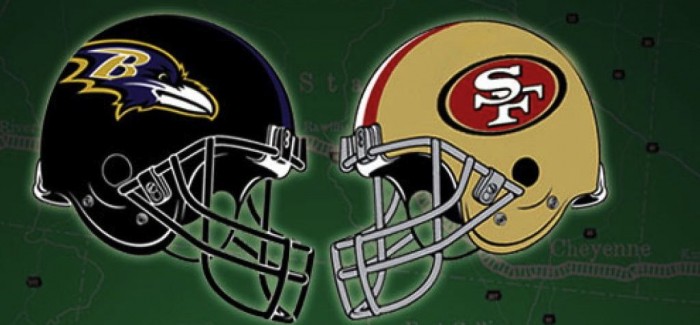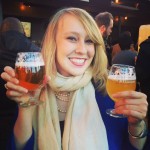 In honor of this weekend's gridiron showdown we decided to showcase our Ultimate 6er for Super Bowl Beers Baltimore vs. San Francisco.  We've compiled three beers from Baltimore and three more from San Francisco to help complete your Super Bowl party libations.  Vote for which lineup wins in the comments section and perhaps that will serve as an indicator for real game results.

Heavy Seas Loose Cannon Hop3 Ale
Baltimore, MD
ABV: 7.45%
IBU: 45
Loose Cannon
boasts a heavy alcohol content with a fairly low IBU. The hop hits at the very end of the sip, and it is only a light tingle of bitterness. It's an easy drinking beer with a pleasant nose (a bit floral, with a hint of earthier notes), perfect to throw back a few while chowing down on game day snacks. Pairs especially well with spicier and sweeter foods, like wings and BBQ.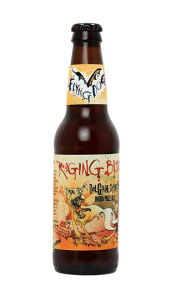 Flying Dog Raging Bitch Belgian-Style IPA
Frederick, MD
ABV: 8.3%
IBU: 60
Raging Bitch
is one of my go-to beers while in the DC area. The Bitch has a noticeable but not overwhelming fruity sweetness (think a cross between pear and apricot). The finish is solidly bitter and delivers enough flavor for hop lovers but won't completely scare away a non-IPA enthusiast. Be careful with the Bitch, though, her 8.3% will catch up to you quickly, as the flavor is nice and easy.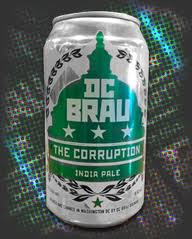 DC Brau Corruption India Pale Ale
Washington, DC
ABV: 6.5%
IBU: 80
Considering many Redskins fans will now be cheering on the Ravens in the big game, I thought it fitting to include the district in this Ultimate 6er.
DC Brau
is a District institution, serving up a handful of brews at bars across the city to
the hippest, the broeyist, and everyone in between
 (jump to 2:05) of our nation's capital. Corruption delivers an unexpected flavor for an IPA: with a touch of malt and overtones of smokey wood, this is an IPA that replaces the more common fruity tones with brawnier flavors. The taste of hop fades fairly quickly, making Corruption an easy drinker with plenty of flavor.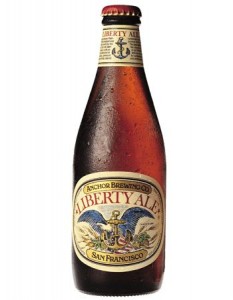 Anchor Brewing Company
ABV: 5.9%
When it comes to San Franciscan craft beers, Anchor Brewing is the veteran on the team. Started in 1896, Anchor is one of the last breweries to produce a California Common style beer. Purchased by Fritz Maytag in 1965 for a few thousand dollars Anchor is credited with being one of the first craft breweries in america. Today, Anchor produces six different beers. Look for Liberty Ale, one of the first true American IPA's.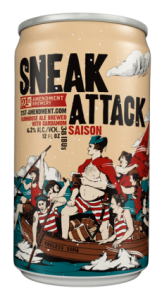 21st Amendment Brewing Sneak Attack Saison
ABV: 6.2%
IBU: 38
The 21st Amendment may be the most important amendment in this country's existence allowing all of us to drink the wonderful thing we call beer legally. 21st Amendment Brewing may be one of the most important players on your team. 21st Amendment was founded in 2000 and puts all of their beers into cans. If you are on the west coast, keep your eye out for the new Sneak Attack Saison one of the only canned saisons.

Almanac Brewing Biere de Chocolat
ABV: 5.5%
The 2012 football season has been the year of the rookie, Almanac Brewing is the one of those rookies to the San Francisco beer scene. Founded in 2010, Almanac produces farm to bottle beers that capture the unique terroir of the San Francisco area. Almanac produces small batches using fruit, grains and herbs purchased from local family farms creating both year-round table beers and special releases, that are set aside to be aged in different oak barrels. Look for their Biere de Chocolat, a beer brewed with locally sourced chocolate and vanilla.