One Comment
Goose Island Announces 2021 Bourbon County Stout Lineup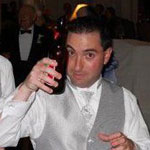 2020's lineup of Goose Island Bourbon County Stout was widely considered one of the best from top-to-bottom for the brewery in years; 2021's lineup looks to take what worked last year and use a similar theme: Showcase the barrel.
"For more than two decades, we have been integral to the evolution of the barrel-aged beer category, helping to develop it to what it is today," said Goose Island President Todd Ahsmann. "It's all made possible by the passionate family of innovators at Goose Island – and this year's Bourbon County Stout lineup reflects just that, creativity and true craftsmanship."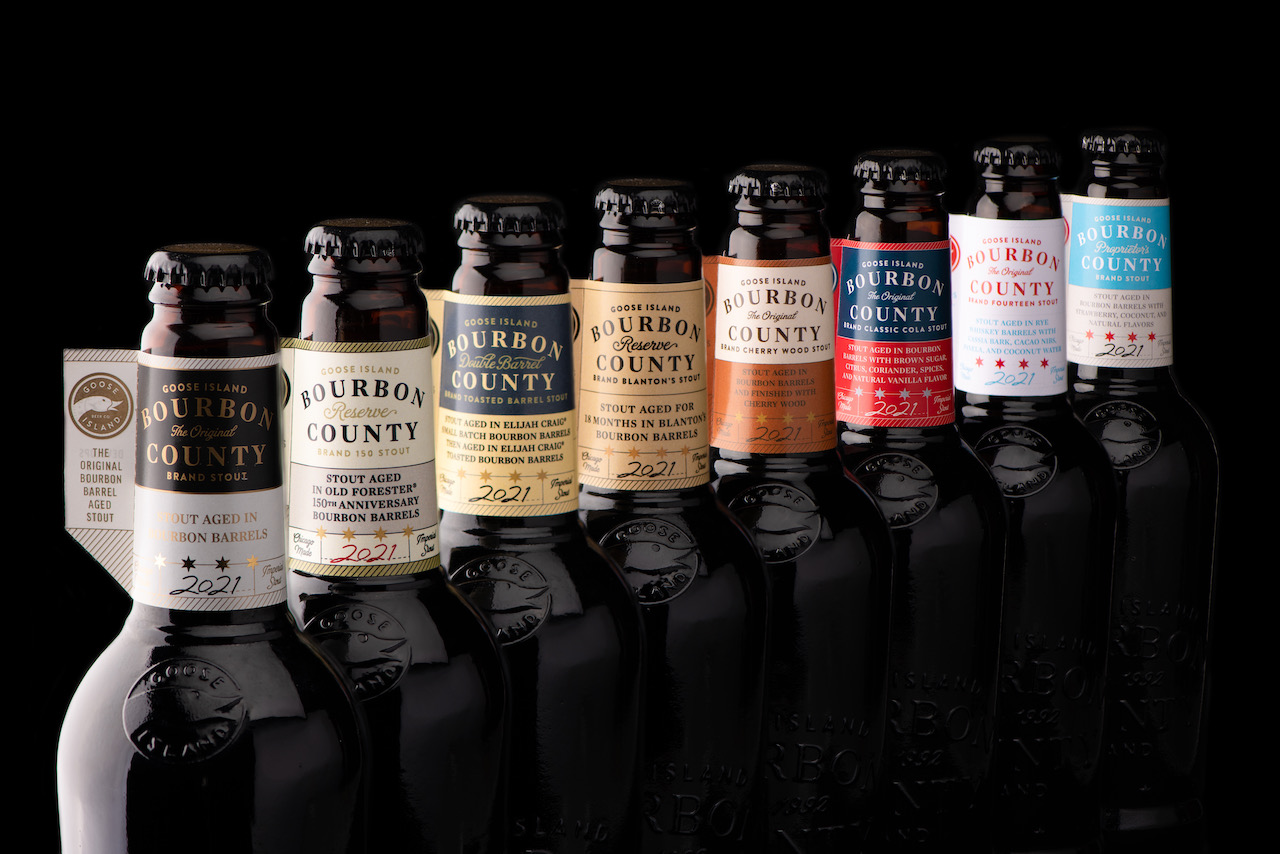 With Goose Island's connections, the unique barrels they have access to are part of what makes Bourbon County so unique. In 2018 and 2019, the brewery highlighted fruitier and sweeter variants–some worked and others had a very specific fanbase. In 2020, they switched and utilized different barrels to showcase how they impacted the base beer.
Barrels that held Old Forester's Birthday Bourbon and Weller 12-Year produced two of the most popular variants last year. Goose Island also released different versions of Original Bourbon County featuring single barrel variants from various distilleries. 
"Goose Island has formed deep-rooted relationships with some of the most sought-after whiskey makers in the industry and we're grateful for the partnership and trust they instill in us to age beer in top-notch barrels, like those from Old Forester, Elijah Craig and Blanton's," said Goose Island's Barrels and Beyond Beer Innovations Manager Mike Siegel. "Each year, these partnerships allow our Imperial Stout to extract new and exciting oak and whiskey characteristics and complexities to elevate the quality and taste of Bourbon County Stout." 
This year's lineup follows a similar pattern, one that has the potential to be as successful as 2020. There are eight versions of Bourbon County this year, one more than last year's seven-bottle lineup. Here is what to look for when Bourbon County is released on Black Friday.
Bourbon County Stout ABV 14% and 14.4%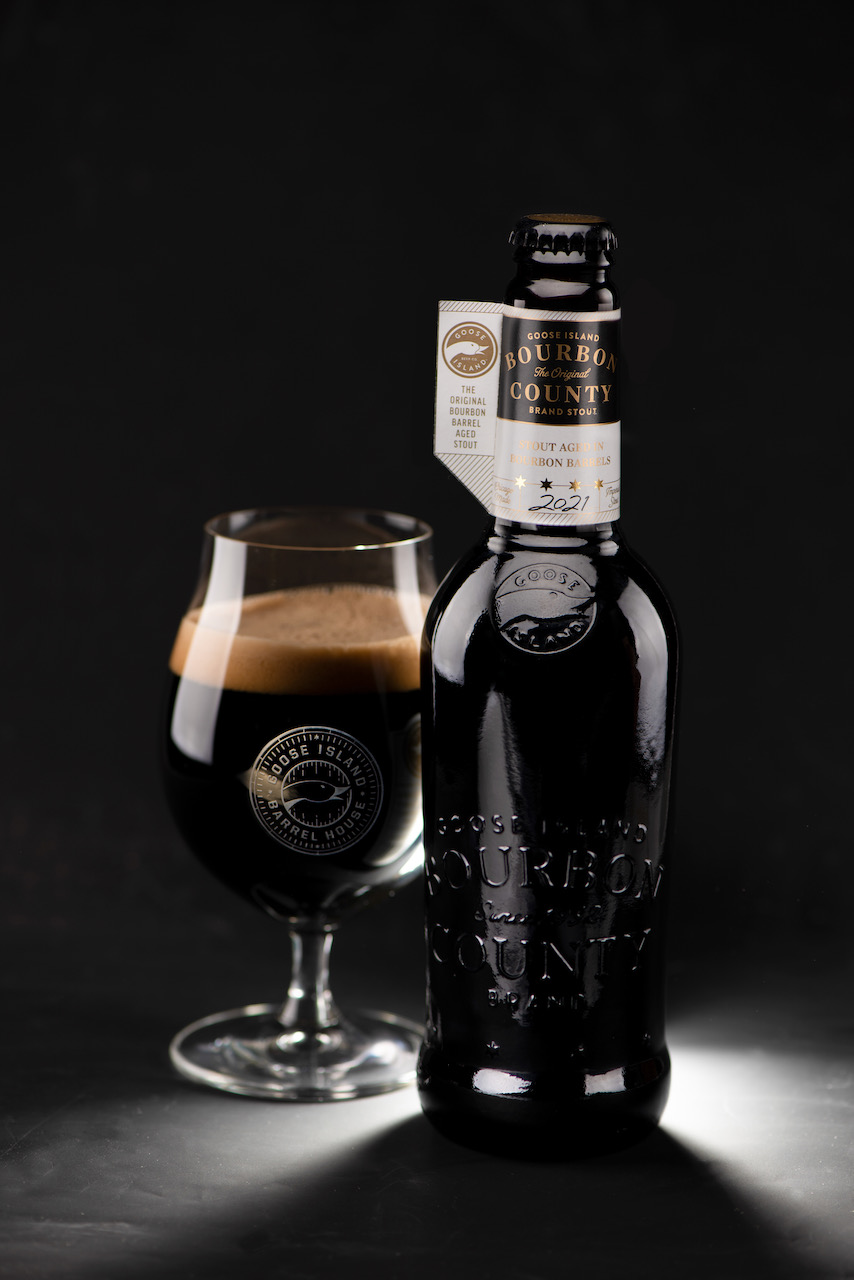 The original variant that was Greg Hall's recipe kicks off the lineup as it does every year. After spending eight to 14 months in a variety of Heaven Hill, Wild Turkey and Buffalo Trace barrels, the beer is blended together giving us Bourbon County Stout (BCS). Expect big notes of chocolate, molasses, oak and vanilla, per usual.
Bourbon County Cherry Wood Stout 14.3% ABV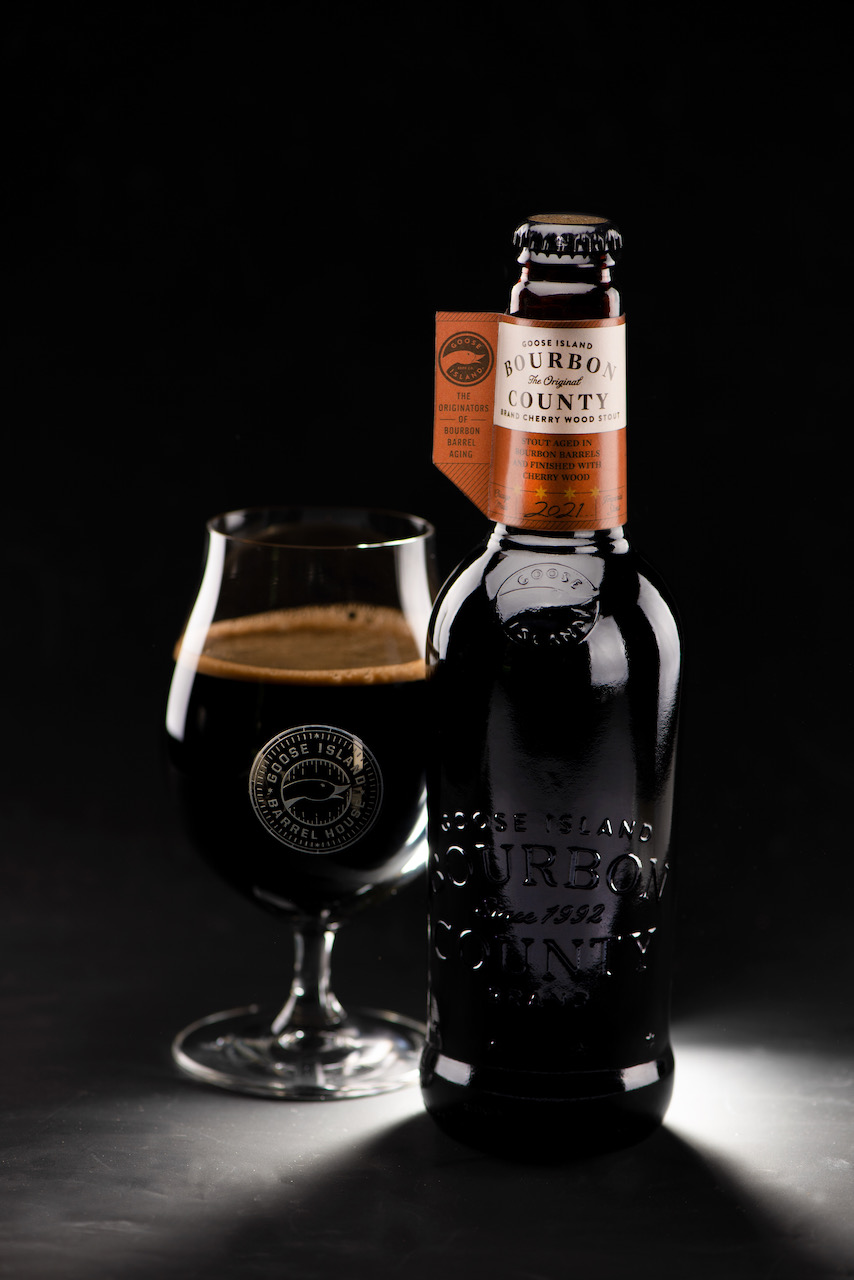 The first way Goose Island is utilizing barrels/wood in this year's lineup, Cherry Wood Stout's name pretty much describes the beer. The brewery took BCS and finished it with toasted honeycomb-shaped cherry wood chips. These wood chips add a layer of flavor and complexity to Cherry Wood that you don't get in BCS. Notes of ripe cherry and toffee are expected to come through in this beer while still maintaining the base Bourbon County.
"We had a flavor profile in mind when we began creating this beer and over time researched and tested until we figured out the best way to develop it," said Goose Island's Senior Innovation Manager Keith Gabbett. "We used honeycomb-shaped wood chips, which allowed for greater surface area and extraction compared to traditional wood chips, helping us achieve more enhanced wood characteristics to the already impeccable beer."
Bourbon County Reserve 150 Stout 15.6% ABV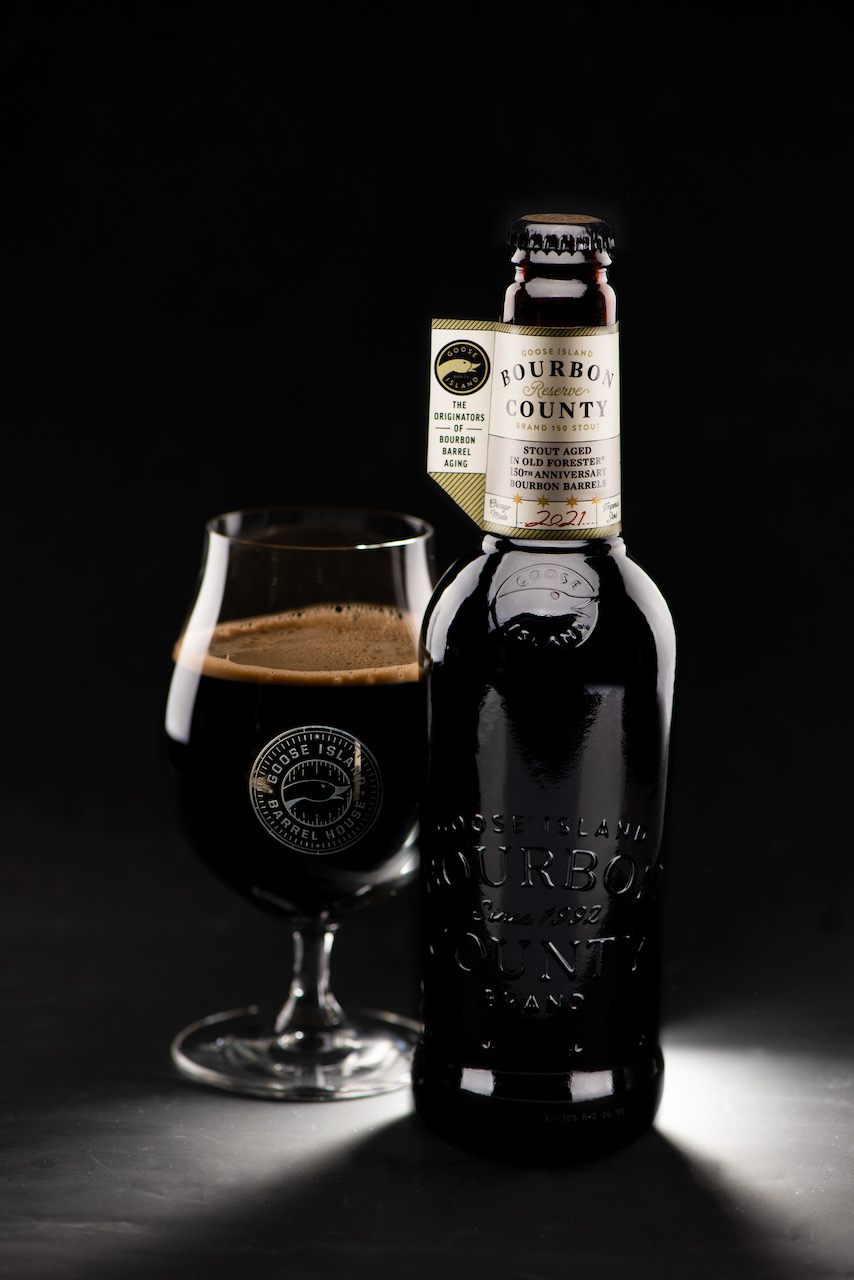 Using the formula that worked so well last year, Goose Island once again partnered with Old Forester to add BCS into special barrels to produce what I think will be one of the most highly sought-after variants. To celebrate Old Forester's 150th anniversary, the distillery picked 150 barrels that were resting in their barrelhouse and created three unique batches of bourbon. Those barrels then housed Bourbon County and that's how we get BCS Reserve 150 Stout.
"Each of the three batches for this highly sought-after release represented a sort of deconstructed peek at the intricacies of this amazing bourbon," said Old Forester's Master Taster Jacquelyn M Zykan. "Recombining the special flavors each barrel has to give through the process of finishing Goose Island beer is sure to showcase the incomparable dimension and quality brought to the bottle by both partners." 
Bourbon County Double Barrel Toasted Barrel Stout 16% ABV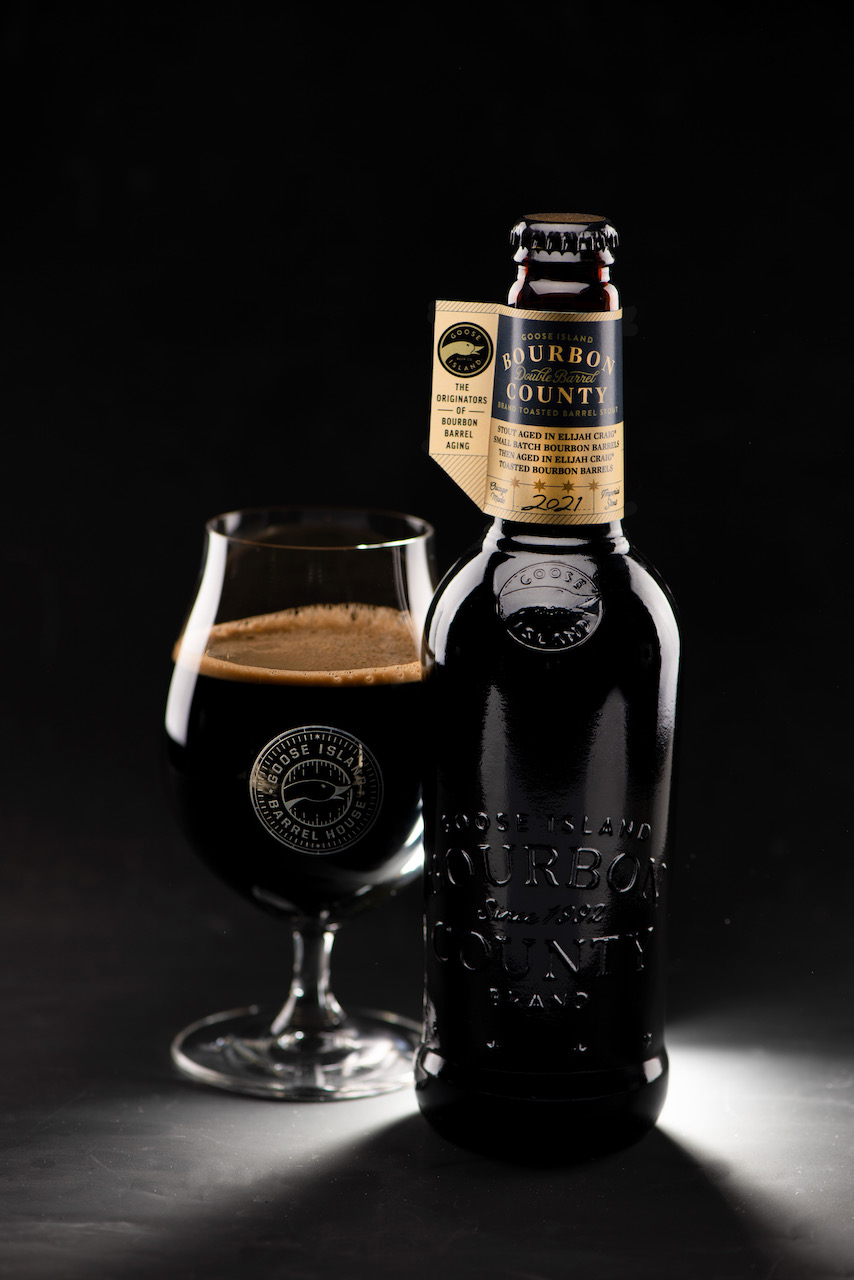 Say that name 10 times fast. For just the second time ever, Goose Island is packing a double-barrel version of BCS. This beer spent one year in Elijah Craig's Small Batch Bourbon Barrels and then another year in Elijah Craig Toasted Bourbon Barrels. These toasted barrels are–you guessed it–more toasted than your typical bourbon barrels. Expect a more oak-forward beer and one that will most likely be the booziest variant of the bunch.
Bourbon County Reserve Blanton's Stout 15.4% ABV
Continuing down the trend of using special barrels, this variant takes the base BCS and puts it into Blanton's Original Single Barrel Bourbon barrels for 18 months. Single Barrel Blanton's used to only be available for select groups of people but is now widely available. Goose Island's brewers are expecting notes of clove, nutmeg and cinnamon along with those classic dark chocolate flavors. 
"With Blanton's Bourbon being the original single barrel bourbon and Goose Island Beer Company being the original Bourbon County Stout, we knew this collaboration would be special," said Blanton's Bourbon Global Brand Ambassador Aaron Lawrence. "And after 18 long months in wet Blanton's barrels, our patience has been rewarded with something truly exceptional."
Bourbon County Classic Cola Stout 14.1% ABV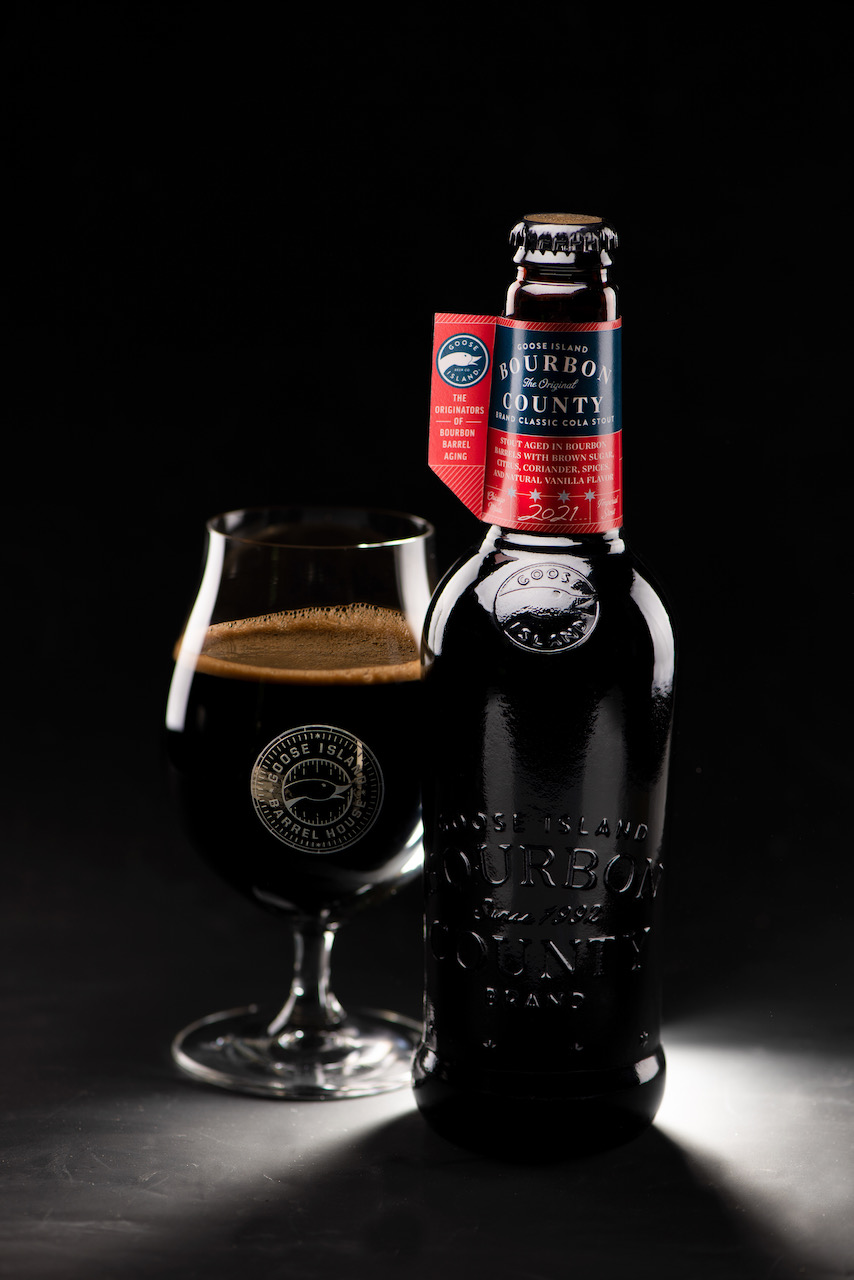 This one screams Kentucky Fog from 2020 and is the variant that will be the most polarizing. People will love or hate this one as it's the first time Goose Island is doing a cola-inspired variant of BCS. They took those classic cola flavors and added lime and orange juice, zest, coriander and a host of other adjuncts to produce a beer that mimics that a whiskey cola. This is the one I'll be most interested in hearing people's thoughts on. 
"Our biggest challenge was getting all of the ingredients to taste like cola, not nine individual things," said Goose Island Brewer Jason Krasowski. "In the end, this BCS variant has all the depth and complexity that you might expect from blending nine ingredients into our beautiful BCS base, while, surprisingly, being as refreshing as your favorite cola brand! We hope you enjoy drinking it as much as we enjoyed making it."

Bourbon County Fourteen Stout TBD ABV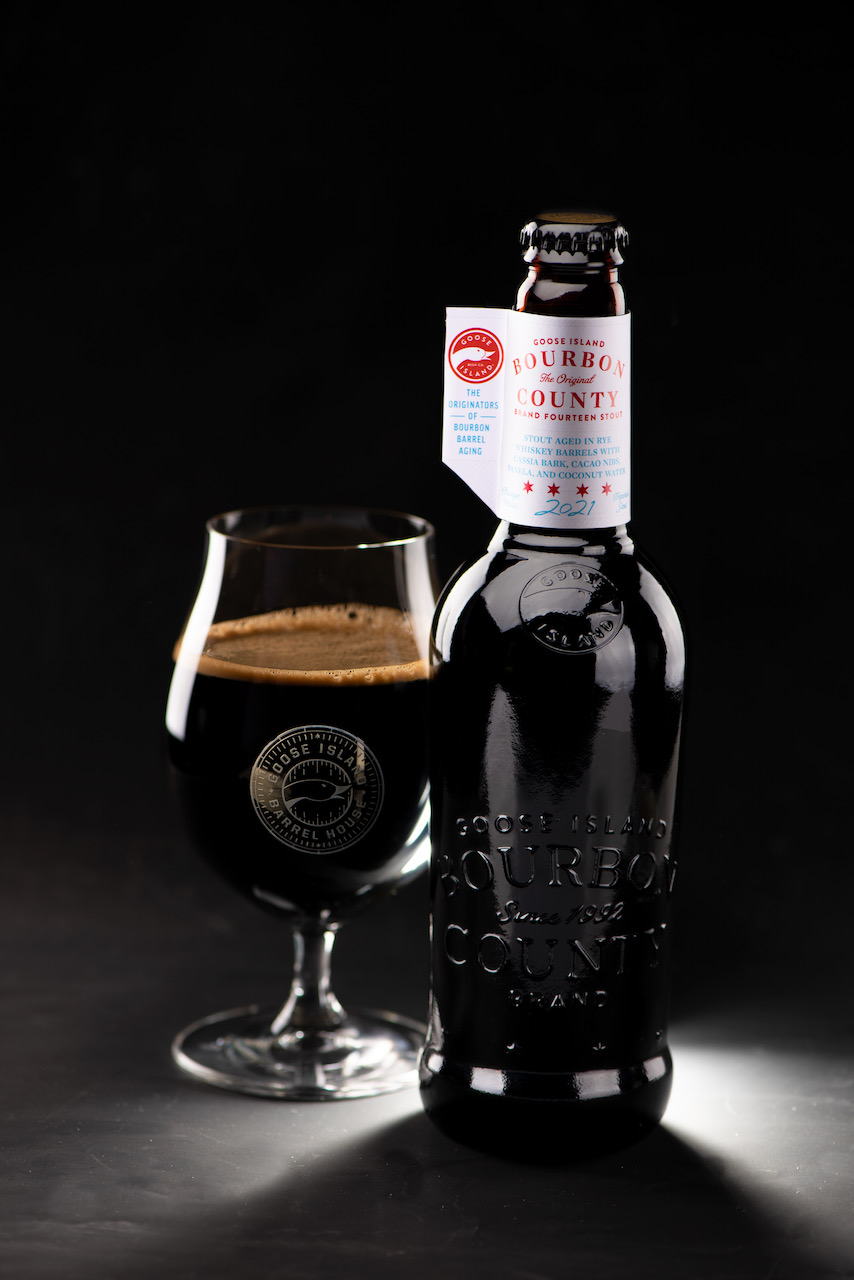 The fourth highest-rated beer on Untappd of all-time, Prop 2014 was something special. Those notes of chocolate, rye and coconut are something no beer drinker will forget. To honor that beer, Goose Island is taking the 2014 recipe but adding more rye to the beer. The original adjuncts of cassia bark, cocoa nibs, panela sugar and coconut water are still there but expect an additional level of spice we didn't have in 2014. I believe this will be the most highly sought-after variant of the eight – even more so than this year's Prop.
Proprietor's Bourbon County Stout TBD ABV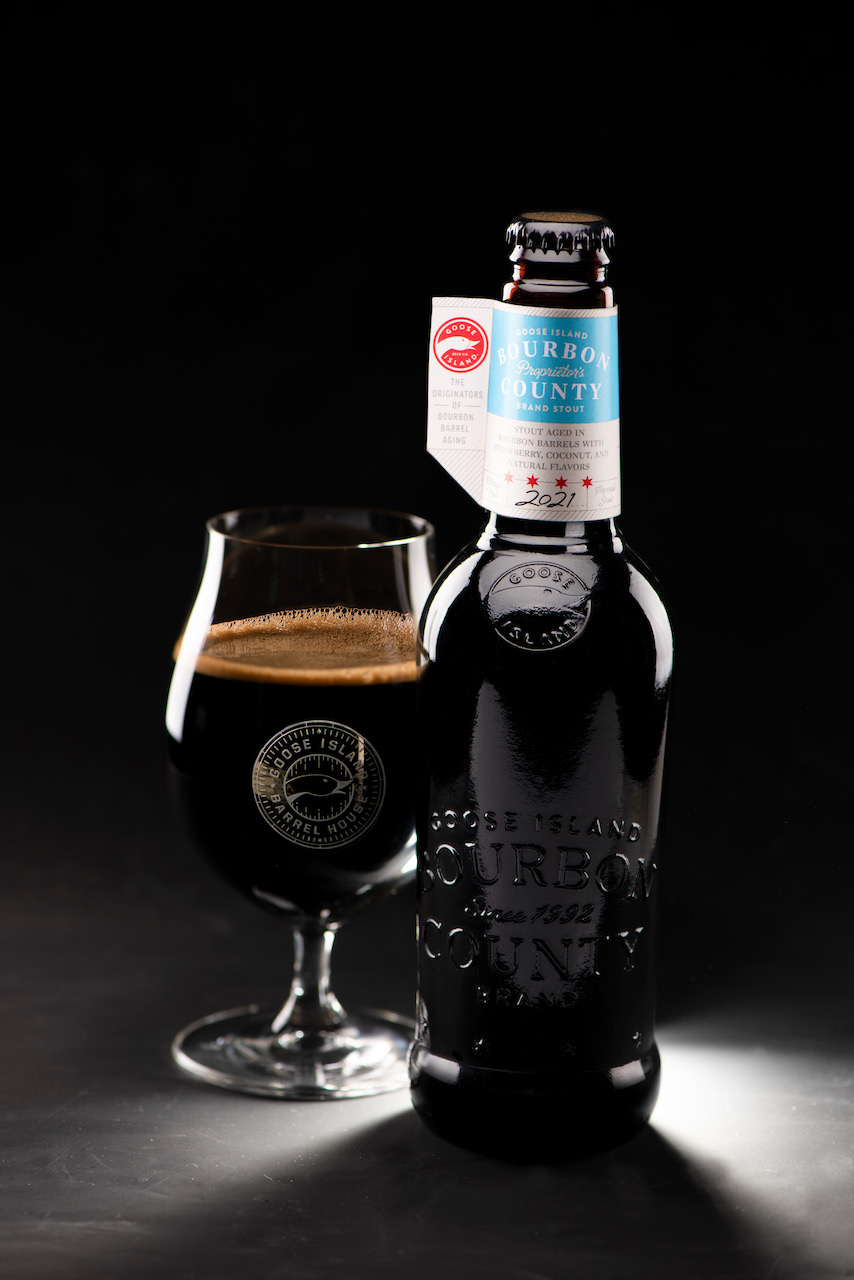 To wrap up the lineup, Proprietor's (only available in Chicago) returns with a similar theme from 2020. After going for a take on Spumoni last year, which overall was pretty well done, Goose Island is going for a strawberry ice cream bar flavor this year. Emily Kosmal, who also came up with the recipe last year, is the mastermind behind Prop 2021. It's actually Kosmal's third time creating the recipe for Prop. You'll get notes of strawberries, vanilla and coconut in this one with the base chocolate flavors mixed in. 
There you have it. The Goose Island 2021 Bourbon County Stout lineup. Which ones are you most excited about?
---