No Comments
Red Horn Brewery & Roastery | Todo El Día Mexican Lager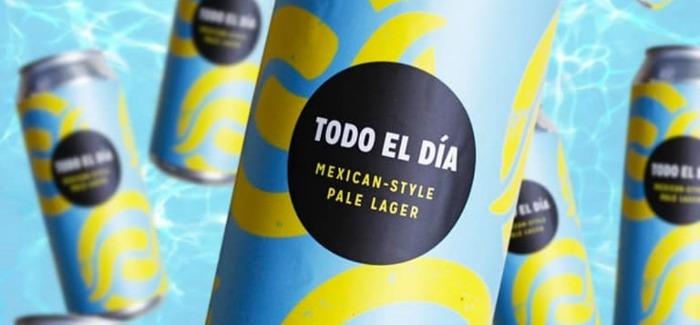 Drinking outdoors in August–in Texas–can be tricky. Trying to find something light enough to continue sipping while keeping flavor paramount is a difficult task.
Red Horn Brewery & Roastery makes it easy with Todo El Dia. This Mexican Pale Lager is a light, crispy brew that's delicious even without limes.
"Easily my favorite beer of ours to drink," said Zack Garner, head brewer and co-founder.
The Pilsner malt with rustic flaked maize gives the beer a crisp start and smooth finish. In 2019, it received the gold medal at the Best of Craft Beer awards in Bend, OR.
"We know when we make a good beer," said Chad Misner, co-founder. "But it's certainly awesome to have some hardware to go with it."
Todo El Dia is designed for indoor or outdoor enjoyment; as the name suggests, it works all day.
"We knew we wanted to brew a Mexican Lager, but we were still working on a name," explained Misner. "A friend just asked 'Well, can you drink it all day? Call it Todo El Dia. And there it was."
View this post on Instagram
The naming process can sometimes be that simple. Whether it's a late-night text, a workshopped idea in the office, or a suggestion from a friend, the inspiration for a good name can come from anywhere. With Red Horn expanding to a second location in Leander, TX earlier this summer, they're going to need plenty of names.
The original location in Cedar Park, which opened in 2015, is a small venue with a 7 bbl brewing system that makes it tough to brew Todo El Dia often. The beer's exclusivity creates excitement when it comes around. However, with a much larger brewing space, there's going to be plenty more Todo El Dia–as well as other creative beers–available.
The new location's brewhouse is 3,000 square feet and features three 15 bbl fermenters and 30 bbl of horizontal lager fermenters–it's quite an upgrade from the system in Cedar Park.
"Brewers described our system as the largest homebrew system they had ever seen," said Brewer Safir Ahmed with a smile. "We're really excited to start using the new equipment."
In addition to happier brewers, the venue is incredible. The taproom is 10,000 square feet, giving it a completely different feel from the original Cedar Park location but it's still the same concept: good coffee, good beer, good vibes.
"The first location has a coffee house vibe, and we wanted this spot to have a taproom feel," Misner said.
The Leander location on Scottsdale Drive is larger, has a patio, and has a soon-to-be-opened private event space. For the kitchen, Red Horn partnered with Taconmaye to have a different menu that supports the taproom vibes.
The different feel gives guests a great reason to frequent both pubs to enjoy Todo El Dia, or any of the other beers on Red Horn's expansive tap wall. But with tacos from Taconmaye coming out of the kitchen and the Texas heat warming the patio, Todo El Dia is the go-to beer, all day, every day.
---