No Comments
Event Recap | Chicago Ale Fest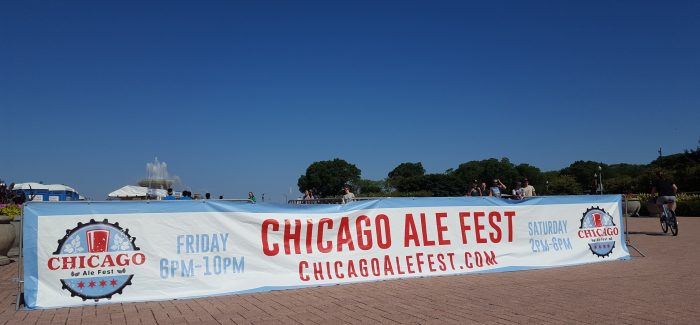 Like a symphony orchestra that brilliantly melds the sounds of a drum, bassoon and violin together into one harmonious musical piece, the Chicago Ale Fest proved most enjoyable because from tent to tent; one could sample a black or red IPA, porter, an ale with green tea and lemongrass, fruit-forward beers, barrel-aged brews, helles, pils, maibocks, saisons, sours and gose…and a partridge in a pear tree, I think. Each beer was good on its own, but collectively it makes for one terrific beer experience.
Chicago's famous city planner, the late Daniel Burnham, believed that Chicago should always reserve the lakeshore for leisure and culture. Being of German heritage, I have a strong feeling Burnham would be delighted to discover Chicagoans (and tourists) drinking beer at Grant Park next to iconic Buckingham Fountain while also seeking respite from the summer's heat in the shadows provided by the very skyline he helped create. In a sense, the Chicago Ale Fest served as the nexus of Chicago's history and the modern craft-beer renaissance.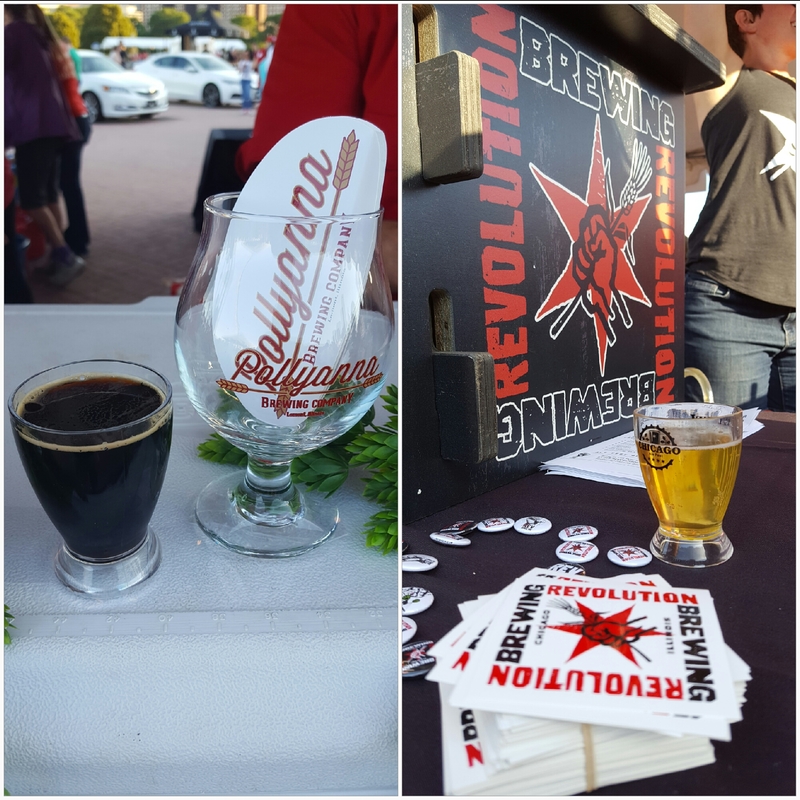 Hosted by Lou Dog Events, who are quickly becoming one of the best fest-throwers around, the Chicago Ale Fest (June 17-18) provided a temporary home to 102 brewers and more than 200 beers. Additionally, local restaurants that embody the well-made, gourmet, yet simple and unpretentious character of "craft" enhanced the experience, as did the live music. Special hospitality tents provided extra fun to those invited, but also to designated drivers. Meanwhile, a fellow sponsor of this particular event included KemperLesnik, a firm with ties to the PGA, the McDonald's All American Games, and numerous other businesses that host festivals and conferences. You might say craft beer has grown up, and this is an example of that — it's a "big time" festival.
It was also one helluva fun summer party.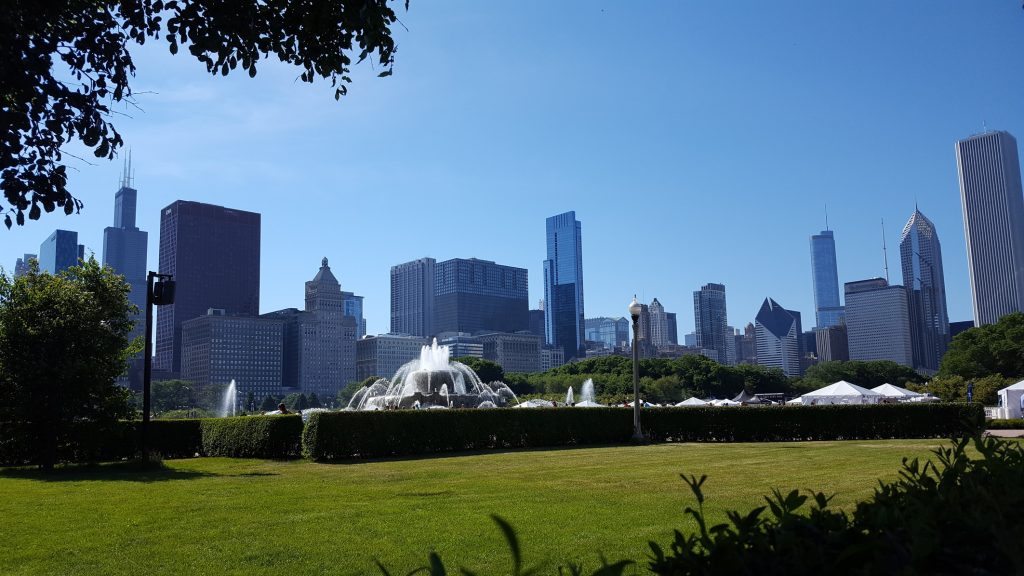 With a great view, terrific weather, sponsorships, Lou Dog's experienced staff, and a wealth of good beer, food and fun, the event must be a guaranteed success, right? Well, to those attending the event – yes! To Josh Seago, founder of Lou Dog Events, there's nothing magical about a festival's success. He explained, "Getting every brewery and every volunteer coordinated takes so much work." Josh could be seeing dragging CO-2 canisters around, briefing volunteers, and handling logistical issues regarding the band, where to dump buckets of dirty water, managing issues with vendors and hospitality tents, and anything else that may occur. In short, the fest was a huge success because of Josh and Lou Dog Event worker's hard work and passion. Oh, and never forget the volunteers. Kudos to those guys and gals that made the event possible.
What matters most, of course, is the myriad of good beer. Josh noted, "I know brewers really love to showcase their IPAs, and things like that, but we do try to suggest they bring something a little different." With an infectious laugh, he said, "I tell them to bring a stout, but they don't love that idea in the middle of the summer." Joking aside, he was incredibly thankful for the enthusiasm shown by the breweries, as well as the city of Chicago.
And, as previously mentioned, Josh truly had no reason to worry when it came to the diversity of beer selections, or the breweries. Smaller operations such as Around the Bend, Church Street, Crystal Lake and Begyle sat side by side with Deschutes, Sam Adams, Sierra Nevada, Lagunitas and brewers of that ilk. As always, with a festival such of this, it is always enjoyable to talk to brewers and brewing staffers. It's also fun to watch breweries mingle with other breweries, while also trying each other's beer — a reward for their hard work, too.
The venue certainly provided a visual delight, notably as the sun set on Friday night's festival, which allowed the fountain and city lights to act as the ultimate party lights. But, Chicago Ale Fest enjoyed the advantage of spacious and comfortable grounds. Port o' potties were positioned far away from the brewers, and there were plenty — a necessity at a beer fest, let's be honest. Patrons had plenty of room to roam, chat, and otherwise enjoy the fest without feeling suffocated or having one's beer spilled. The crowd was hefty, but you'd never know it due to the well-designed layout of the event.
Poetic descriptions of a fest are one thing, but this fest was pretty simple – a bunch of beer geeks hanging out together downtown on a warm summer night or summer afternoon. Much like a Chicago backyard party, people chilled together and enjoyed great beer. It's pretty simple, really. Well, unless you are part of the Lou Dog Events staff, because they worked their tail off while everyone enjoyed the fruits of their labor — just as they planned it.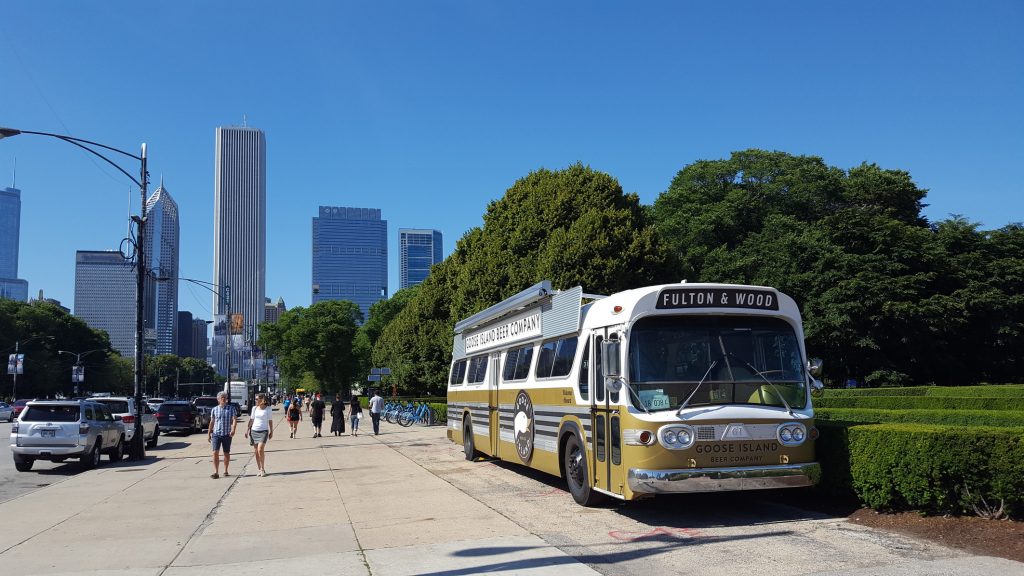 ---