2 Comments
Stone Brewing Collaboration- Mint Chocolate Imperial Stout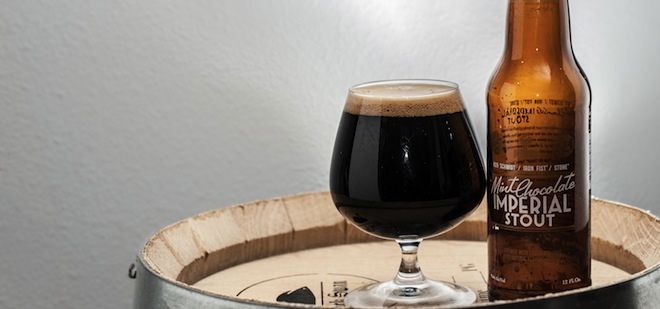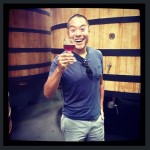 ABV:9.6%
IBU: 69
Distribution: Ariz., Calif., Colo., Fla., Ill., Mass., N.C., N.M., N. J., N.Y., Ohio, Ore., Pa., S.C., Texas, Va., Vt., and Wash.
I love girl scout cookie season more than a fat kid loves… well girl scout cookies.  Hmm I think I just had a harsh reality check right there.  Anyway what could possibly be better than my favorite GSC Thin Mints?  Yes thats right, liquified, beerified, Thin Mints.  Enter Stone Brewing's Collaboration with home brewer, Ken Schmidt, and Iron Fist Brewing, Mint Chocolate Imperial Stout.
This brew employs fresh mint leaves from Stone farms as well as chocolate made from Sounthern California chocolatier ChocoVivo.  What tasters will notice first is the sweet smell of cookies upon initial whiff.
The actual sampling of Mint Chocolate Imperial Stout evokes all of the dirty Thirty Shades of Grey descriptors, which can make beer reviews so pretentious and over sexualized, creamy mouth feel, light body, dry finish.  The mint subtly hits first, and is followed by that chocolate finish.  Those chocolate tastes are a bit bitter, more like a chocolate cocoa rather than the sweeter softer finish of milk chocolate.  While weighing in at 9.6% ABV there is no hint of an alcoholic burn.
This stout works great as a night cap, or dessert and would go well paired with chocolate mousse.
Mint Chocolate Imperial Stout was released October 8th and is definitely a great beer to snag for holiday celebrations.