No Comments
12 Beers of Christmas | Day 4- Southern Tier's 2XMAS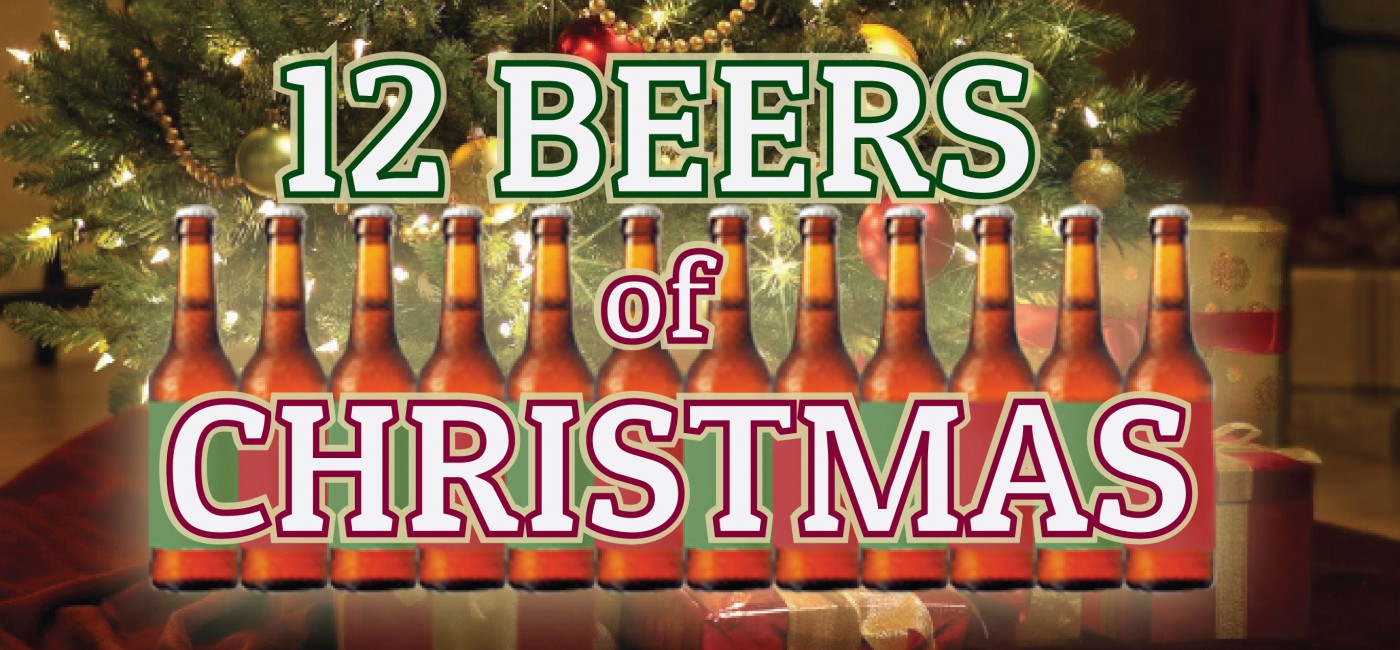 "…with visions of sugarplums dancing in their heads…" If by sugar, he means malt, and by plumbs, he meant prunes. If he means stomach instead of head and drunken stupor instead of visions, then he must have bellied up at The Beer Trappe on Saturday night as Southern Tier's 2XMAS joined the tap rotation. By the way, what the crap is a sugarplum?

It's tawny bronze hue is cast in a veil of barkish haze. it's deep brown color allows for the soft penetration of garnet low lights. A serious lather builds on top of the beer with soft ivory foam and is insistent on enduring the session. As the foam slowly recedes to an even sheet across the glass, intricate lacing creeps onto the snifter.
An array of aromas share its bouquet, seemingly one scent at a time. As the nose eclipses the glass, notions of dried fruit, brown sugar, and molasses make me thing fruitcake (in the most delightful way possible). Another whiff delivers ginger, cinnamon, and nutmeg much like gingersnap cookies. As the alcohols warm, a masculine scent of rum-based bread pudding catches the ire of alcohol inspired adult in me.
But it's the actual fig infusion that becomes the common thread of the beer and locks all of those flavors down. Otherwise, it is the underlying malt taste of molasses, brown sugar, and maple that commands its taste. Now, the earthen sweetness of the dried dark pitted fruit, and other cherry-like esters, that gives the sweetness a twang and savory balance. Further complementary tastes of orange zest clove, ginger, cinnamon and cardamom really pulls this beer into the realm of Christmas in a semi-eggnog kinda way. Light in hops, the beer relies on its sheer complexity and gruit spices for balance and digestibility.
Its robust texture is set up with firm malt richness and its embedded carbonation for a full and lightly chewy mouthfeel. Rummy alcohols begin to slice into the bready malt for peppery warmth, thinning sweetness, and overall spicy middle palate. Finishing malty-dry with a hint of toast and chocolate, the complexities continue to build even deep in aftertaste.
2XMAS is your quintessential "Winter Warmer" that's designed for those Christmas parties. And with the alcohol strength to sooth the mind, it may just make the office party tolerable this year! (…now off to find those damn sugarplums.)
Kevin Patterson is the Resident Beer Guide and Manager at The Beer Trappe in Lexington, Kentucky.  He is also a contributor to numerous beer publications.  To keep tabs on his other work follow him on Twitter at @beerchitect!