One Comment
Cincinnati Beer Week 2013: Embree's Northern Dark Baltic Porter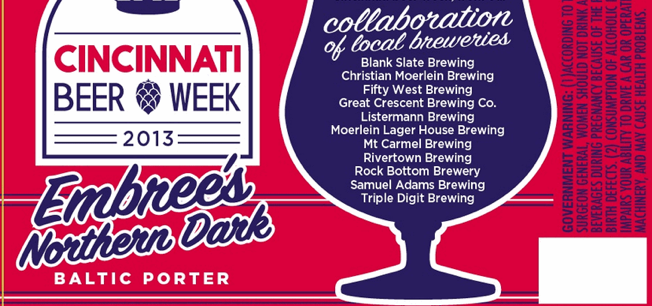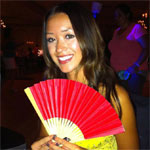 Before I begin this review, I would like to give a heads up that this particular beer will most likely only be available to Ohioans, specifically Southwestern Ohioans. However, I am hopeful that this review will spark the interest of our national audience and perhaps even inspire them to take a little (or long) trip to the Midwest. I will promise you that it will be an awesome time! Maybe even a little too awesome seeing as The Business Insider just released its 2013 must hungover cities in the US and I am proud/embarrassed to say that five cities in Ohio made the top 25, making Ohio the most hungover state in the country! Shout outs: Akron, Cleveland, Toledo, Columbus, Cincinnati. 
So why review a beer that has such a limited availability? Well, that's exactly it. If you're in the Cincinnati area in the last few weeks of January, you will have a once in a lifetime opportunity to have a beer very few people will try! Each year some of the top breweries in Cincinnati come together to make a limited edition beer only available during Cincinnati beer week. And every year they make a special batch that is only available for Cincinnati Beer Week, never to be brewed again. That means every year it's something new and awesome!
This year Embree's Northern Dark Ale Baltic Porter makes the Cincinnati Beer Week list. This dark ale is 10.94% ABV and will surely contribute to Ohio's reputation for bad hangovers, but this beer is totally worth it. Holding up to its name, this beer pours a dark chocolate brown, with a hint of a roasty mixed with caramel scents. Its flavors are a perfect winter blend of maltiness, caramel, and bitter-sweet chocolate. Overall, I'd say this Cincinnati Beer Week is a great start to the year 2013. So for all you readers out there that can't make it out to this year's Beer Week, I'd definitely consider making a trip to the most hungover state in America in 2014.  After all, we all know a bad hangover is just a sign of a great night.