No Comments
Rivertown Brewery & Barrel House | Sour Noir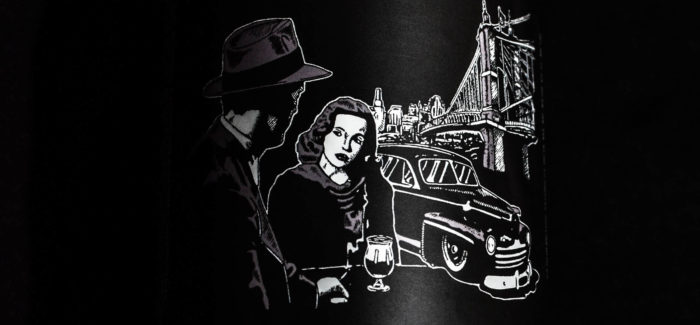 Cincinnati is approaching 40 breweries, which is an amazing feat for my city. One of the breweries that has been around since the beginning of the craft beer boom is Rivertown Brewery & Barrel House. As the city's craft beer scene has continued to grow, so has Rivertown. Earlier this year, they opened a second (and much larger) location to support their growth. The new facility not only houses more production potential but also a full restaurant serving up some of the best food you'll find at a brewery.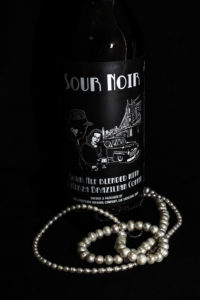 In March 2017, they officially moved their production and bottling into the new building located just north of Cincinnati in Monroe, Ohio. They wanted to make the final beer bottled in the original location something special. This was the perfect opportunity to bottle a beer from their Liquid Ingenuity series. This series is all about bringing something unique to craft beer fans. There are no rules or guidelines to this series but since they do a lot of sour beers; you can normally count on a few of these releases being sour. The beer chosen to be the final bottled beer of their original location is called Sour Noir and is the first 2017 Liquid Ingenuity release.
Sour Noir
ABV: 7.9% | IBU: 35
Sour Noir is not your average craft beer. It isn't another imperial IPA or barrel-aged stout. Rivertown chose to make the final beer bottled in their original home one that would stand out from the crowd. Here's how Rivertown describes this amazing brew:
Sour Noir, a killer diller of a creation that blends a stainless lacto-soured porter with Brazil Morgiana Carmo de Minas coffee from LaTerza Artisan Roasterie. Tart, dark and roasty, this Liquid Ingenuity release reveals notes of dark cocoa, tobacco, candied walnut and muted cherry infused with an unmistakable lacto characteristic. Simply put: it's the cat's meow.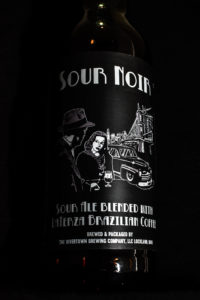 This beer falls into a similar category as their very popular Old Sour Cherry Porter. It may seem shocking to sour a porter but the result is delicious. It has the body and rich, deep flavor of the porter while the sour and coffee add a much needed punch to make this a first class craft beer.
In addition, to commemorate the final bottling of this unique brew; the team signed a bottle and randomly placed it in with the others. A lucky Rivertown customer will be the recipient of a one of a kind keepsake that celebrates the expansion of a brewery and the growth of the craft beer community.
The Liquid Ingenuity series features one of a kind beers that most likely will not been seen again. Don't skip on this one as it is a dark and mysterious beer that will make you long for it as soon as your glass is empty.
---