No Comments
Brewery Showcase | Red Brick Brewing Company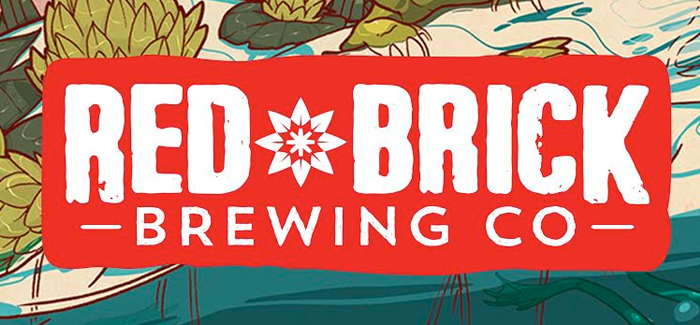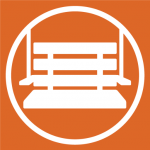 Red Brick Brewing Company, Georgia's oldest operating craft brewery, is exactly what you want in a neighborhood haunt. Red Brick prides itself on producing fresh, interesting and delicious brews in a warm, welcoming environment.
I had the pleasure of meeting with Jason Topping, the newly appointed Events and Facilities Director, and Matt Wells, Sales Director, when I arrived. I was even fortunate enough to get a few minutes with the President and Brewmaster, Garett Lockhart! I know I've said it before, but I'll say it again, it always amazes me the sense of camaraderie and how welcoming everyone is in the craft beer community.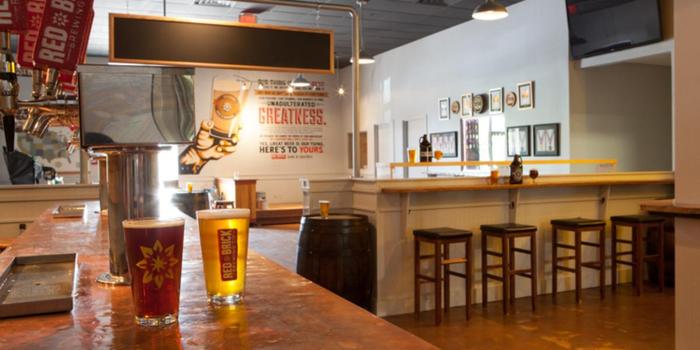 As soon as I sat down Jason started me with the new Laughing Skull White Ale, saying his motto is "beer creates friendship." Could that be any more true? I can't count the number of friends I've grown closer to over a beer or strangers who have become friends over a healthy debate about the best IPA in Atlanta. The Belgian style white ale, by the way, was pretty amazing and I highly recommend a try!
Red Brick is always trying to stay fresh, relevant and get a little bit better every day. And they have showcased that mentality through its almost 25-year history as it continues to reinvent itself in the craft beer market. I got to hear some of the lesser-told stories, such as how the beer Hype Whale came to be. The team was at a festival in Portland (which I'm told I must visit), talking about how beers have more of an allure around them when they're scarcer and harder to find. They thought, wouldn't it be cool to brew the perfect beer, the best beer ever made (a white whale, so to speak), brew one bottle, and see what the hype surrounding it would be? Lo and behold, the name of the beer, Hype Whale, came to be! Of course, they wanted this amazing brew to be accessible to many and brewed accordingly, but the history behind this cool beer's name is pretty awesome.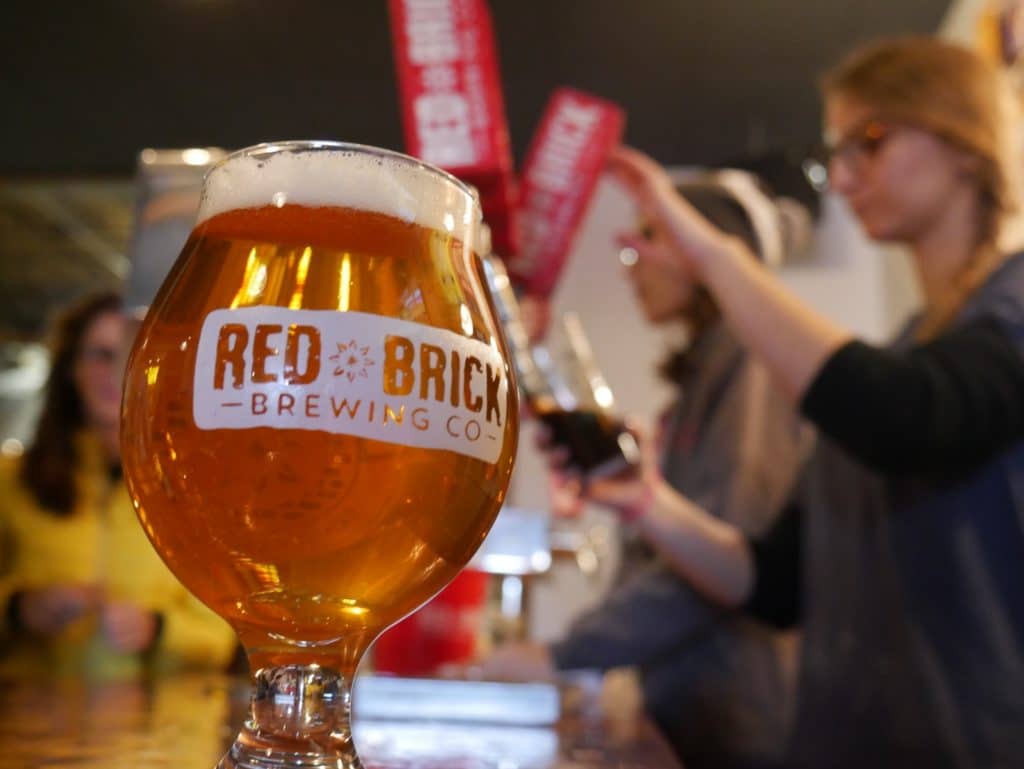 Did you know the iconic name, Red Brick, comes from a historic speech given by the Atlanta mayor shortly after General Sherman burned his way through Atlanta? He stated that the city would "rise from the ashes like a phoenix" and be rebuilt "one red brick at a time." What a cool way to pay homage to the city, and to give a nod to the brewery's name change from Atlanta Brewing Company in 2010 (rising like a phoenix, anyone?).
Or how about the fact that the current location in Westside was not the original location, but that they had to move there in 2006 after Georgia DOT took over their original brewery, which had been converted from an old brick warehouse off Williams Street. Or that they have Georgia Tax ID 001?! It's pretty cool to delve into the stories of a brewery with so much history.
Red Brick brews their tasty beverages on a 50-barrel brew house. A five-barrel system will begin operating this summer, where small batches will be brewed for mostly fun but also R&D and piloting new ideas. I love that this is coming, and I look forward to more small batch specialty brews to come. For now you can enjoy One-Off Wednesdays, where an employee gets to brew their own small-batch beer weekly which is then featured right at the brewery for you to try – and there's nowhere else you can get it! I was really excited to try the Peach-Honey Kolsch, the one-off of the week when I was there. It was so tasty and refreshing I wish they had it in larger commodities so you could try it too!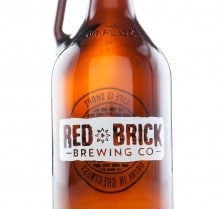 The staff have so much fun brewing their own beers, that a few times a year they have an employee brew off (next one May 3!) where they host a special event and feature each employee's beer. Then it's up to the attendees to vote on their favorites and the winner gets bragging rights. The May event specifically features "Porch Pounders" so I'm thinking this Porchdrinker will have to check it out.
Continuing their focus on quality, last fall the brewery moved from distributing their beers in bottles to cans for its entire line. As we beer connoisseurs know, this keeps beer fresh longer by eliminating light exposure, and is also better for the environment (not to mention is easily portable to the pool or when we 'shoot the hooch.')
The indoor space at the brewery is light, open and airy, featuring one bar and a series of high top tables, stools and barrels for the comfort of its patrons. The brew house sits behind the taproom through a set of glass doors and windows, so you can see the set up in all its glory. The spacious outdoor patio is a staple during good weather, and smoking and pets are allowed outside. I do hear some exciting things are in store for both the indoor and outdoor space here, so stay tuned in the coming months! They host One-Off Wednesdays, Team Trivia Thursdays at 6 p.m., and Live (local) Music on Fridays.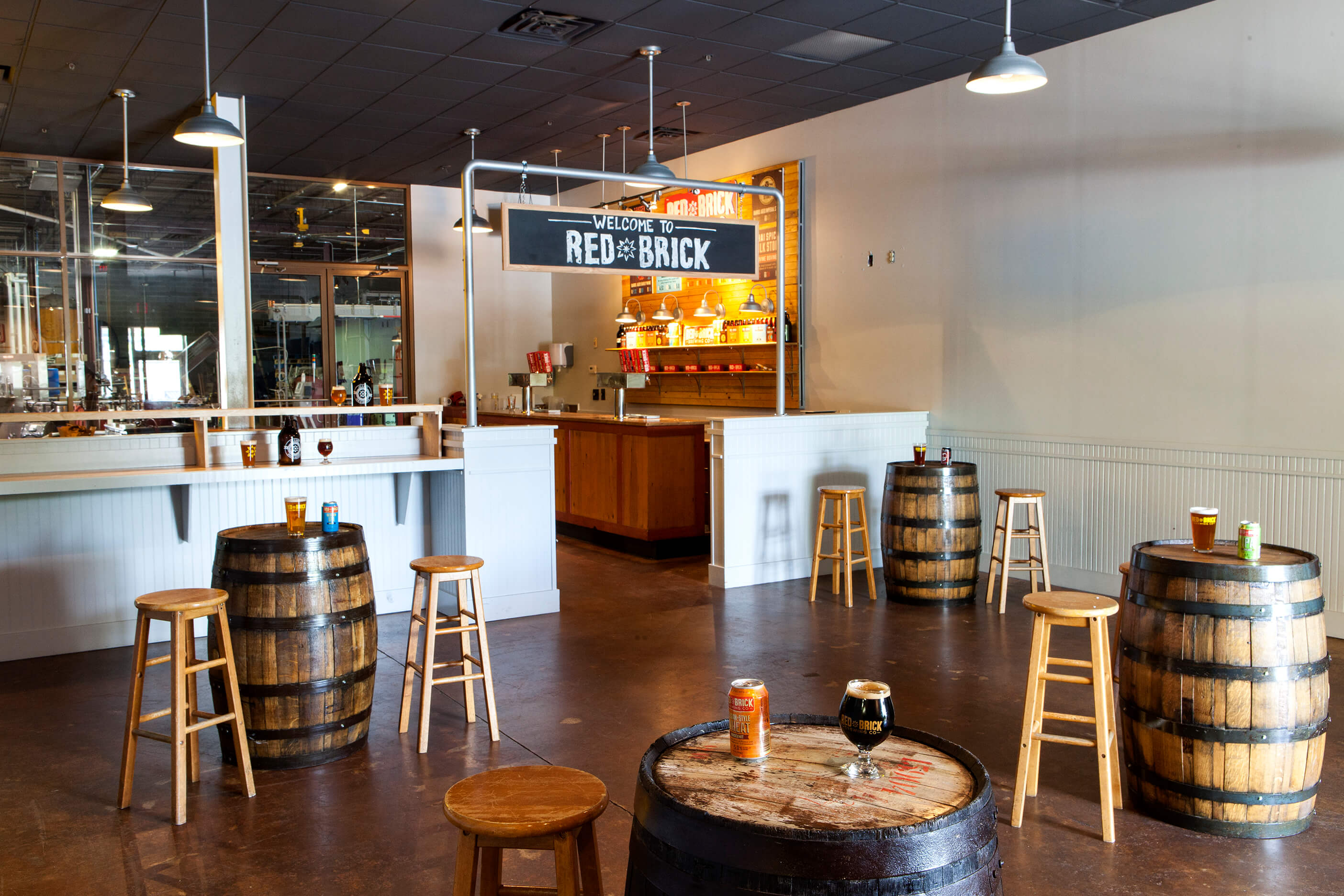 Tours start at $12 and include a souvenir pint glass and six tasting tickets. Children are welcome but of course you must be over 21 (and have a valid ID) to enjoy the beverages. In accordance with current Georgia law, souvenir beer, including growlers, six packs and 22-ounce bottles can be purchased in conjunction with a tour. Red Brick beers are currently distributed in Georgia, Florida, North Carolina, South Carolina, Tennessee, Alabama and Mississippi.
 A handful of their signature beers with their very fun descriptors are included below, but check out their full line up!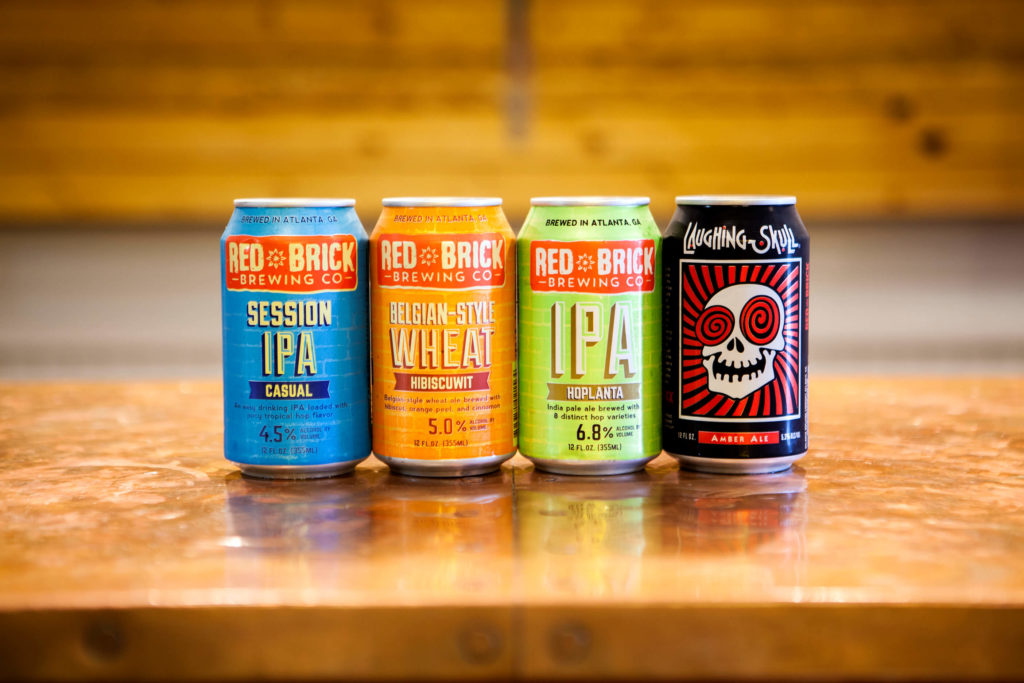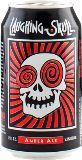 ABV: 5.3%
Sweet, mild and extremely well balanced. It goes down easy and won't leave you feeling like a bloated tick, making it the perfect choice for tailgating, barbecuing or just kicking back on the couch. Crack open a Skull and taste the difference quality brewing makes.
---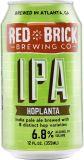 ABV: 6.8% | IBU: 61
American IPA that tips its cap to the lazy porch days and honey colored skies of a great Southern city. Kick back and enjoy the aroma of citrus with hints of native pine balanced by a crisp malt backbone with a clean finish. Red Brick suggests pairing Hoplanta with rich, flavorful foods, such as classic southern BBQ or spicy Thai curry. It pairs well with strong cheeses like sharp cheddar, gorgonzola, and camembert.
---

ABV: 10.0% | IBU: 67
Let me ask you one question: do you even whale, bro? These days there's a lot of hype behind limited release craft beers. We here at Red Brick would love to throw our hat in the ring, but exclusivity isn't really our thing. That's why we brewed enough of this Bourbon aged Imperial Stout to go around. This beer features big notes of dark chocolate and espresso beans with a distinct Bourbon oak character, which is achieved by aging the beer for an extended period on chipped Bourbon barrels prior to bottling. So go ahead, grab your favorite glass and enjoy this whale of a stout. Pair with pecans, caramel popcorn, short rib stew or chocolate lava cake.
---
Red Brick Brewing Company
2323 Defoor Hills Rd NW
Atlanta, GA 30318
Hours
Wednesday – Friday: 5 p.m – 8 p.m.
Saturday: 11 a.m. – 5 p.m.
Sunday: 1 p.m – 4 p.m.
---