No Comments
Rhinegeist | Streaker Rye IPA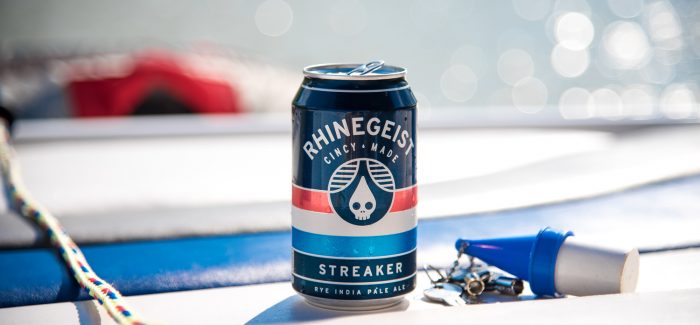 ABV: 6% | IBU: 60
Streaker Rye IPA from Cincinnati's up-and-coming  Rhinegeist provides insight into why this Queen City brewery is enjoying such rapid success. Rhinegeist recently celebrated its third anniversary, only days after partying with friends from New Belgium Brewery to help kick off the release of the Fat Tire and Friends CollaBEERation 25th Anniversary project (as reported by PorchDrinking's Jasmin Hudacsek). In a crowded world of craft brewing, Rhinegeist is making beer enthusiasts take notice.
Speaking of crowded… alongside funky sours, barrel-aged releases, and fall pumpkin brews, the proliferation of ryes is hard to miss. Just as Rhinegeist found a way to stand out, Streaker Rye IPA will not get lost in the shuffle. Streaker is dry hopped with Citra, Mosaic and Magnum hops, which play well with the Pale Ale, Rye and Carared malts. The rye contributes spicy, earthy notes that give balance to the terrific citrus flavors emanating from the Citra and Mosaic hops. The finish is noticeably fruit-fresh, like apricot or peach. The dry hopped Citra and Mosaic also allows Streaker IPA to exist as one of the most aromatic rye beers you will find — outstanding. Rhinegeist Streaker IPA is slightly acidic, fruity, earthy, spicy, malty, and hoppy all at once. Achieving that type of depth and balance explains why Rhinegeist is enjoying such good buzz within the brewing world.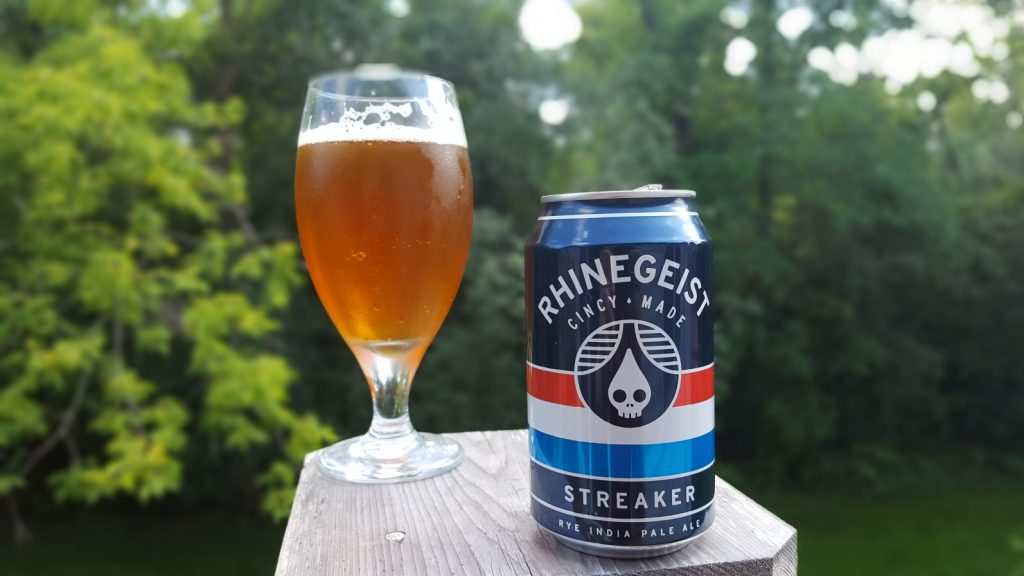 Not only does it taste fantastic, but it's also part of a project where Rhinegeist fans decided on the ingredients. Head brewmaster, Jim Matt noted on the Rhinegeist website, "A large number of people voted, and we gave the people what they wanted!"
Rhinegeist derives its name from the German term meaning, "Ghost of the Rhine," which speaks to its location near Cincinnati's historic Over-the-Rhine German brewing district. Meanwhile, the building in which they brew once served as a bottling plant during the late 19th and early 20th century — the place is big. 25,000 square feet big. So big, in fact, when they aren't brewing beer, they have been known to play whiffle ball, host motorcycle shows, have concerts and throw large parties.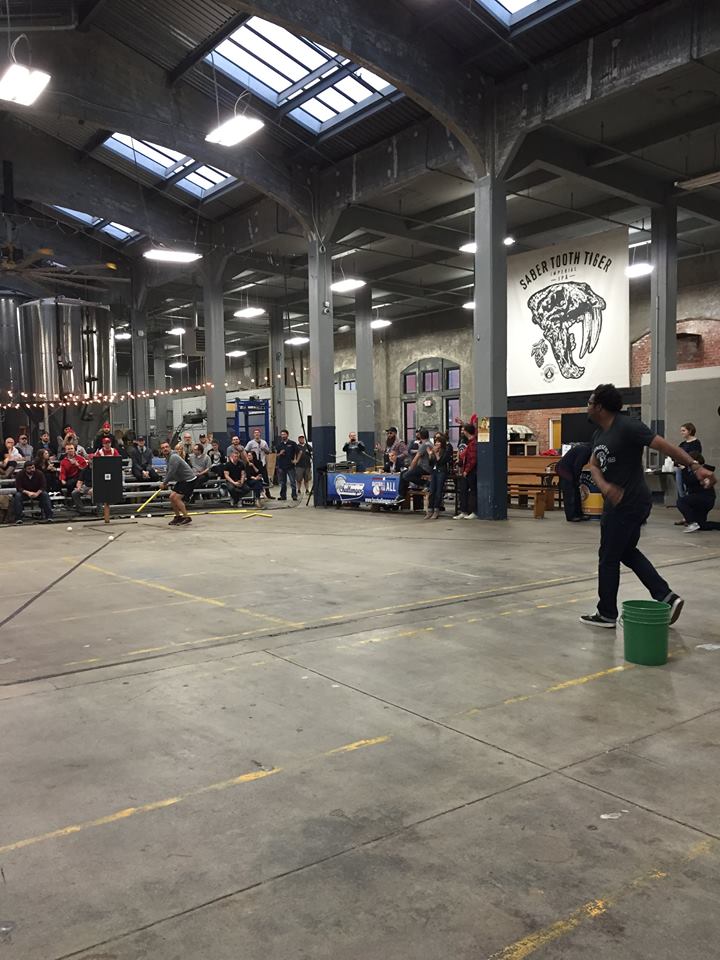 Despite their German name and the German brewing history attached to the region, Rhinegeist Brewery does not shy away from any style, genre, or brewing method. Along with Streaker, they brew plenty of other brews, such as a Gose, saison, seasonals and plenty of barrel-aged beer. They also make some fine ciders, too.
With such as diverse selection, one wonders what beer might they allow others to tinker with (as New Belgium did with Fat Tire) 22 years from now? Bryant Goulding, Co-Founder answered, "Truth, our IPA, was named because the last thing this industry needed was another IPA and we brewed it to be the most finesse and balanced yet aggressively hopped IPA out there. It's been a nice crossover IPA where non-hopheads have really enjoyed the fruit forward aromatics, but it's also held its own against many great beers in the market. It's a beer that helps us fly our hop loving flag, but it's also one that I can see standing the test of time for celebration 22 years from now."
He might be right. Truth IPA is a great beer — no question. But, maybe when he's done playing whiffle ball, he could consider Streaking… Rye not? 
(sorry)
---