No Comments
Odell Brewing Bouquet Array IPA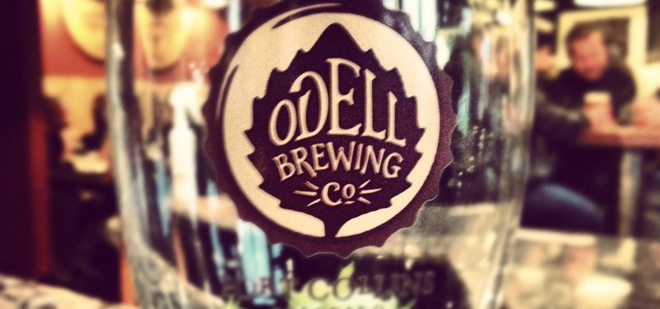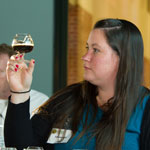 A few months ago, I was asked by Brent Cordle of Odell Brewing Company if I wanted to brew a beer on their pilot system with them. Of course I said yes. After a few emails back in forth with Cordle, the pilot system brewer, we decided on a floral IPA.  I had recently had Sierra Nevada's Beer Camp No. 53, Floral IPA, and fell in love. The inspiration was rose petals, but we decided to also throw in hibiscus and lavender.  For our hop additions we went we varieties that have more floral characteristics, Chinook, centennial, and a little cascade. Most of the hops were added later in the boil, adding more aroma and flavor than bitterness.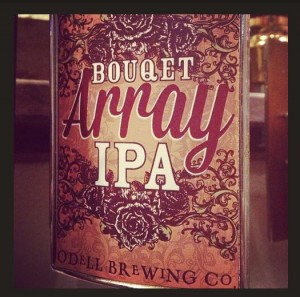 I was able to finally try it with a bunch of my closest friends and new ones from the Beverage Business Institute on a February day that was warm enough for us to grab a table on the patio. Odell Brewing did an awesome job with the tap handle art, even if bouquet was spelled wrong.
The hibiscus really gave the beer a red hue, making it darker than your typical IPA. I was worried it might turn out smelling like soap, but it was the perfect floral aroma. Not quite a spring meadow, not quite a hop cooler, but a nice blend of both. It was more bitter than I had planned, but it was a bitterness from the flowers, like an over steeped tea. Next time I would do less lavender and more rose. Overall, I love how it turned out. It is an easy drinking IPA with a bit higher ABV than most. It is my perfect beer. I wish there were more than 8 barrels.
Unfortunately, this beer is no longer available. Our 9 hour brew day made 8 barrels of beer. Most were poured in the Odell tap room, but a few accounts also received kegs. You can read more about the brew day on NapaofBeer.com.