No Comments
The Fort Collins Brewery's Hoptitude Imperial Extra Pale Ale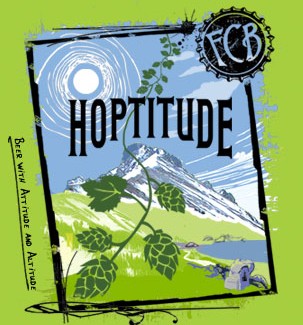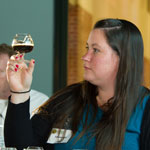 ABV: 7.5%   IBUs: 54
With the Spring weather being so bi-polar lately, I wasn't sure that I would be able to ride my bike to Fort Collins Brewery to meet with marketing director Charles Stanley and chat beer. I sucked it up, threw on a scarf, and braved the wind. I was going to have a beer after all, The Fort Collins Brewery was releasing their most recent seasonal, Hoptitude Imperial Extra Pale Ale.
A few weeks ago, the brewery released two experimental batches, Test Tube #1 and Test Tube #2. These beers were the same style, but made with differing hop and malt bills. Fort Collins Brewery encouraged beer lovers to come in and try both. Test Tube #2 came out as the overall winner, and the recipe was used to create Hoptitude, a 7.5% Imperial Extra Pale Ale.
This seasonal poured a golden hue with a decent head that didn't last long. I was curious how this beer would balance the big malt and hops to give the crisp, slightly bitter, but easy drinking components I love so much in a pale. The brewers definitely followed through on this one, saying in their own words it's a strong beer that drinks easy. Neither the malt or hops were over powering, and blended together to create great flavors of citrus, pine and tropical fruit.
Next time you are looking for a new beer to kick back on the porch or swig on the patio, grab a Fort Collins Brewery Hoptitude Imperial Extra Pale Ale. This addition to the Northern Colorado summer beer line up is available in 4-packs and on draft. If you go to the brewery, you can also get some summer suds in their new stainless steel growler printed with the Hoptitude logo.