No Comments
The Pronunciation Wars- GIF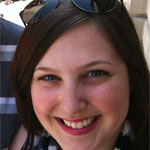 Avg. Reading Time:
1
min
In case you hadn't heard, the longstanding debate regarding the notoriously tricky pronunciation of "GIF" has been settled once and for all.
It's pronounced JIF, with a J sound, like the peanut butter (in case you were curious.)
The creator of the Graphics Interchange Format, Steve Wilhite, was presented with a Lifetime Achievement award at the 17th Annual Webby Awards last week, and used his acceptance speech to lecture the world about the correct way pronounce the file type's name- definitively NOT the hard G sound that most of us use today.  The most brilliant part?  His acceptance speech was not spoken, but was instead….presented as a GIF.
But, does his opinion really matter?  The reason that news of the pronouncement went viral is that most of the tech community responded with a big fat "WHO CARES?"  This is the same argument that has been going on for ages with the dictionary (I know, I know, no one actually uses a dictionary any more, but bear with me…)  While there are purists out there that argue that the dictionary serves as a definitive rule book for correct vs. incorrect usage, others will argue that the tome serves more as a living and changing record of how people use language to convey their meaning (see also, the debate over the inclusion of "ain't" as word in the dictionary.)
Either way, check out the 90's-tastic website that "Jif" fan Steve Olson owns, explaining the origin of the word and, of course, it's correct pronunciation.  Lastly, if you're having trouble keeping track of how to pronounce the format name as intended by the creator, just remember that "Choosy developers choose GIF."