No Comments
Golden Road Brewing | Point the Way IPA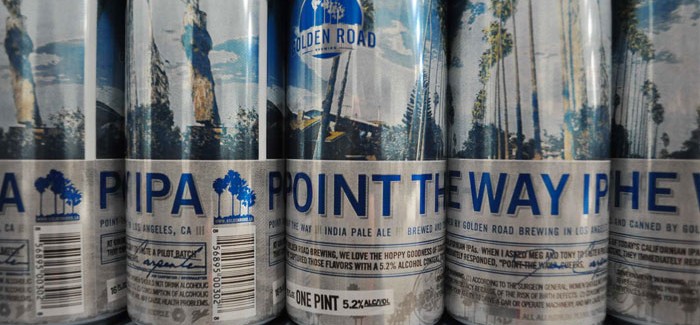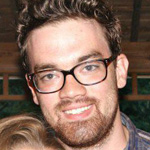 ABV: 5.9% | IBU: 60
I have seen the light on IPA, thanks to Golden Road's Point the Way IPA. "That stuff is [expletive] incredible," someone told me recently. Quite a recommendation. As positive as that review is, I feared I might not feel the same way—I usually prefer mellow ambers to hoppy IPAs; I was wrong. I visited the Golden Road Brewery location here in Glendale, CA recently, and I loved their Point the Way IPA. To borrow a phrase, it's [expletive] incredible.
Point the Way IPA is one of Golden Road's 5 "Anytime Beers," and according to everyone in LA I've talked to, it's the crown jewel of their brewery.** By the way, this place is amazing. I don't know which fact impresses me most about Golden Road Brewing :
That they were the first brewery in Los Angeles to can their beers (a movement that seems to be catching on in the craft brew world)
That owner Meg Gill is the youngest female brewery owner in the world
That it started in 2011 and is already LA's largest craft brewery
Though all of these facts are a bit less surprising when you consider the amazing quality of these beers.
Point the Way IPA pours golden-brown, a bit cloudy, with a nice foamy head. At first sip you'll notice it's hoppy, but it has a very nice smooth and even caramel finish. And though a lot of west coast IPA's will hit you with a load of citrus along with their hops, Golden Road seems to have found the perfect mellow balance, leaving you a pleasant hint of orange to round out the flavor.
This is definitely a go-to beer when bringing some cans over to a buddy's house party or watching a game on a lazy afternoon. Every once in awhile, I'll even go to a different grocery store in my neighborhood when I know it carries 4-packs of Point the Way IPA cans. Anyone visiting Los Angeles has to try a pint of this stuff – and I'd recommend a visit to the pub in Glendale. It's relaxed, it's family friendly, people play games out on the patio, and the servers are really great at helping you find the Golden Road flavor that's right for you. Make sure to get the Point the Way in your first flight. You'll be sold.
I'm just sayin' – even if you didn't have much faith in the power of hops, Point the Way IPA is the beer to make you believe.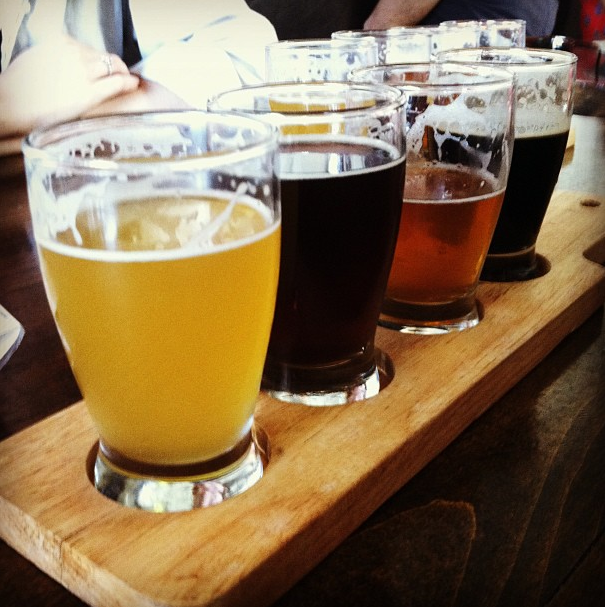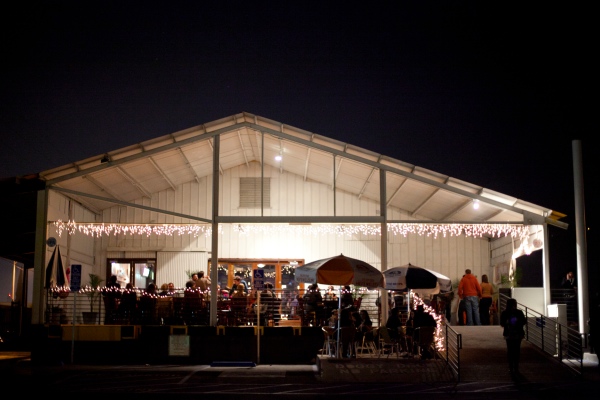 ** While this is primarily a review of the Point the Way IPA, I'd be remiss if I didn't add that there are a wide variety of well-crafted and delicious beers offered by Golden Road Brewing. Don't think that just because I fell first for the Point the Way IPA that I won't be reviewing their other brews down the line. I'm just savoring the experience, much like the way this IPA should be consumed.
---