No Comments
Remembering Coach Coles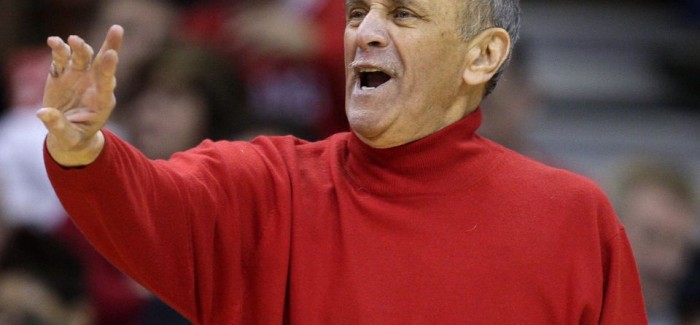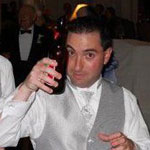 There are hundreds of NCAA basketball coaches out there, but none were like former Miami University basketball coach Charlie Coles. In an era where so many coaches focus on what's politically correct to say, Coles told you exactly what he was thinking.
When Coles passed away June 7 at the age of 71 the basketball community lost a great coach. Many casual, and even some die-hard college basketball fans won't know the name, but Coles was one of the most respected coaches in NCAA basketball. He spent 16 years at the helm of Miami basketball and retired in 2012 as the school's all-time leader in wins.
I covered Miami Athletics from 2004-2008 while an undergrad student at the university and I interviewed a lot of coaches – none were like Coles. Most coaches give you boilerplate answers and uninspired quotes that are meant to give you what they hope gets published and move on. That wasn't Coles' way.
When Coles sat at the microphone after a game, win or lose, you knew you were going to get a genuine answer from him. He never avoided a question and never short-changed you on an answer.
One time after a game in February in his post-game press conference Coles was asked about the teams' next game in Buffalo. Without hesitating Coles said, "I hate going to Buffalo. I especially hate going to Buffalo in the winter. Buffalo is awful."
In all my years covering Coles he never got mad at a reporter. Even after tough losses he never snapped and never made someone feel small just for trying to do his or her job. There's the famous post-game rant after the team let a large lead against Kentucky slip away, but even after a reporter asked a question about how the team let it slip away, Coles handled it with class.

Perhaps that's Coles' most well known moment but even as you watch the clip, he doesn't attack the reporter like a Mike Gundy might, he jokingly went after the reporter. You can't help but laugh as you watch Coles try to handle why such a question was asked.
I'm sure he didn't care that the clip went viral in the sports world. He didn't care that people were tweeting about the incident – honestly I'm not even sure he knew what Twitter was. He cared about two things basketball and family.
More times than I can count he would bring his grandchildren into his post-game interviews. He would still give us as much time as we needed despite having young children playing with the microphone or asking when they could eat the post-game pizza. Coles loved his family. His wife Delores was always by his side.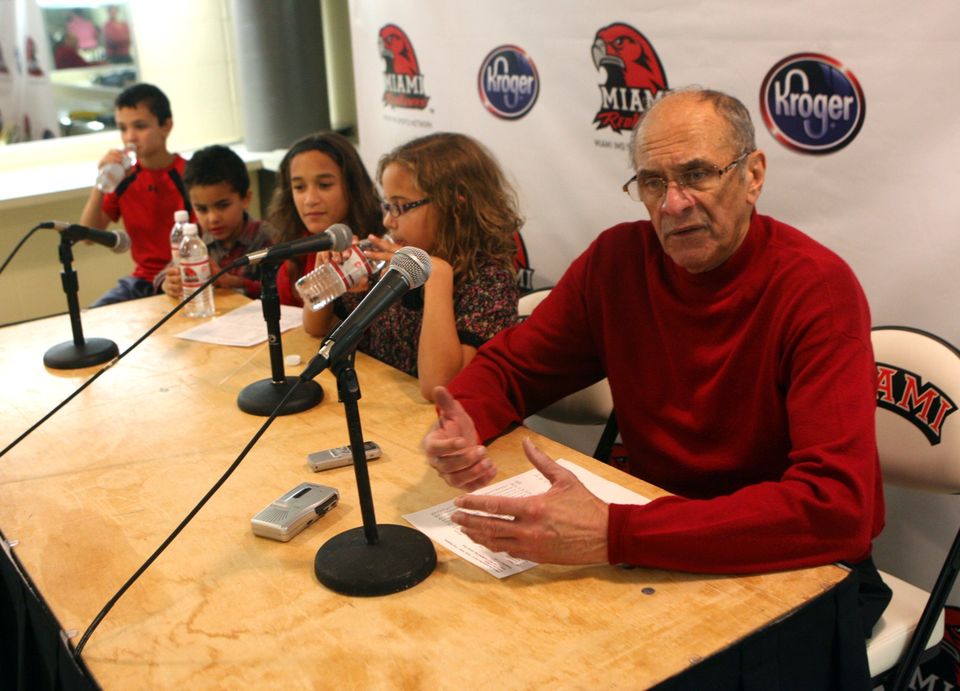 In 2007 I did a story on Delores as she battled cancer. That season was her first time missing one of Coles' home games. The two always looked out for each other. Coles had a heart attack in 1998 while coaching a game. Everyone said he would never coach again, but not Delores.
"Coaching is his life; that and his grandkids," she said in 2007. "The vigor he has towards helping young players and winning and losing is a teaching thing, and he loves doing that."
When he retired in 2012 it was tough to imagine the RedHawk sidelines without Coles in his turtleneck patrolling the sidelines. I don't think I ever saw him in a tie. He would constantly be moving along the bench. You didn't have to hear him to know what kind of mood he was in – his facial expressions said it all. He always had a single piece of yellow paper he kept in his pocket he would take out and look at throughout the game. I never asked him what was on that paper – I wish I had.
As a young journalist Coles taught me not to be afraid to ask the tough questions. He answered everything I asked, and many times when I was in his office after I was done with my questions we would chat just for a few minutes about whatever was on his mind. He always had time to talk.
Perhaps my favorite interaction with Coles wasn't even in Oxford. One winter break Miami was taking on the University of Illinois in Champaign. Living in Chicago, it was a quick two-hour drive to go see the game. My friend, a student at Illinois, got us courtside seats right next to the Miami bench in the Illinois student section for the game. Wearing orange shirts, myself and another Miami sports writer, took off that shirt to reveal our Miami red just as the team came out onto the court.
Coles sauntered over to us, looked at us both very confused until he realized who we were and said, "You infiltrated the enemy. Cheer loud." We did and in overtime the small MAC school knocked off a Big Ten team at home.
There were so many shining moments from Coles' career at Miami. From his run in to the Sweet 16 in the late 1990s to the buzzer beating win over Akron in the MAC Championship game to make it to the NCAA Tournament in 2007.
I'm sure Miami will do a great tribute to Coles sometime during the 2013 basketball season to honor an amazing coach. He helped progress the basketball program to new levels while at the university and anyone who ever interacted with him will only have good things to say.
So thank you Coach Coles for constantly giving me your time and your honesty whenever I needed it. There will never be a coach quite like you again.
Mike Zoller is a contributor for PorchDrinking.com. He works full-time in the Northwestern University Athletic Department. Follow him on Twitter @mikezoller.