No Comments
Hunt for Sasquatch!: The Colorado Way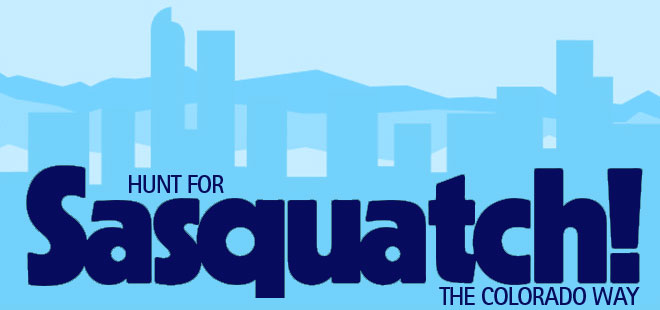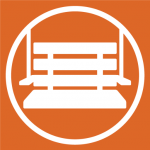 Two weeks ago my wife and I finished an epic 10 day roadtrip which involved 2600 miles, 6 states, 28 concerts, 6 breweries and sampling 38 different brews.
Sasquatch! Music Fest this year had a ridiculous lineup and was the main reason of our roadtrip, but we managed to make the most of our 40+ hours of driving.
Here's a recap of how we made the most of the route, and some tips on Sasquatch! Music Fest.
Driving
Denver > Boise > Quincy, WA (The Gorge) > Couer D'Alene, ID > Missoula, MT > Jackson, WY > Grand Teton Lodging Company > Denver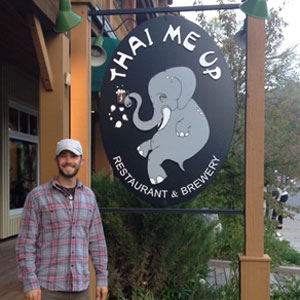 Stop at Payette Brewing in Boise, great atmosphere and really good people. This also helps break up the 19+ hours it takes to drive from Denver to Quincy, WA. On the way back to Denver, go through Montana, completely worth it to see one of the most beautiful states in America. In Missoula, make sure you go to Big Sky to get their samples and check out the giant gift shop. Also visit Tamarack Brewing, great beer on tap and amazing nachos (Hint: You only need one plate as a meal for two people). If you head east through the Grand Tetons and make it to Jackson, WY MAKE SURE you go to Thai Me Up. Sweeper at GABF last year and The Darkness (Barrel Aged Stout) is worth the drive over the pass itself.
Camping at Sasquatch! Music Fest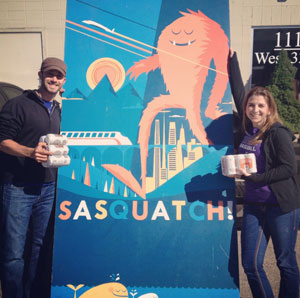 Do not camp at the festival campground (or District 9 as the locals call it). WildHorse Campground is much better, and even though it costs money, it's worth it for the free showers, homemade pulled pork sandwiches, espresso bar, and…grass! It may not feel like much, but when you're on the last day of camping and its been raining for 2 days, sleeping on grass vs. gravel makes a world of difference.
Sasquatch! Music Fest (Eating and Drinking)
You're allowed to bring in 1 20oz bottle of water per person, and a 1 gallon ziplock bag of food for the day. Hint: DO IT. Fill that bag up with as much food as you can possibly think of, and not just stoner food like cheez-its, but make sandwiches and stuff for a meal. Food at the gorge is EXTREMELY expensive and not worth it. The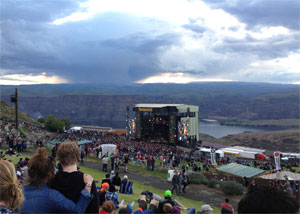 25 people deep line for middle school style pizza assured me on day one that I would be filling my allotted food bag to the brim for the rest of the festival. Beer is limited to tallboys of Bud Light and PBR at most of the vendors, but if you go to the left of the main stage you get craft beer, mixed drinks, a panoramic view of the entire river, plus you're only 15 feet from the main stage! Also, bring a beer for the festival entry line, it's massively long and if anything it'll help kill the time in anticipation of getting in.
Sasquatch! Music Fest (The Music)
Plan out who you want to see, and then realize its not possible to see them all. We had plans to get in by 2pm each day and see a whole host of bands, but when you get home at 2:30am it becomes tougher to hit everything each day, so plan accordingly and be realistic. Also, pick a single main act you really want to see and dedicate that night to getting close. We crammed our way into 5th row for Mumford and Sons, and it was worth the 5 hours of sitting through openers, wait times and the hour plus to get out of the 25K+ crowd. The encore of "The Chain" by Fleetwood Mac with the entire band of Edward Sharpe & The Magnetic Zeros was absolutely amazing. For other acts on the main stage, if you don't care about being close, grab a blanket and and set up shop at a good spot around 5pm, after that most of the lawn becomes crowded and you're going to end up at the top furthest back.