No Comments
FlyteCo Brewing Brings Aviation, Community and Beer to Tennyson St.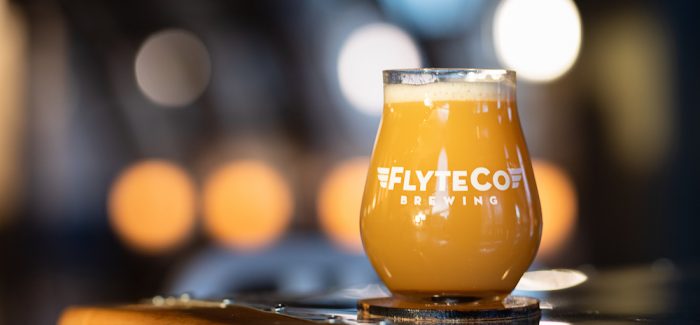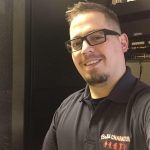 Every time a new brewery opens, the eventual question is asked, "are there too many breweries, have we have hit saturation and is the bubble going to pop?". It's an easy narrative to write, and it is written often, but it misses the point entirely.

And while Denver's newest brewery joins an emerging Tennyson neighborhood that's already home to staples like Goldspot, Call to Arms, The Grateful Gnome, DeSteeg, and soon to open, The Empourium, FlyteCo Brewing answers each question with a resounding NO.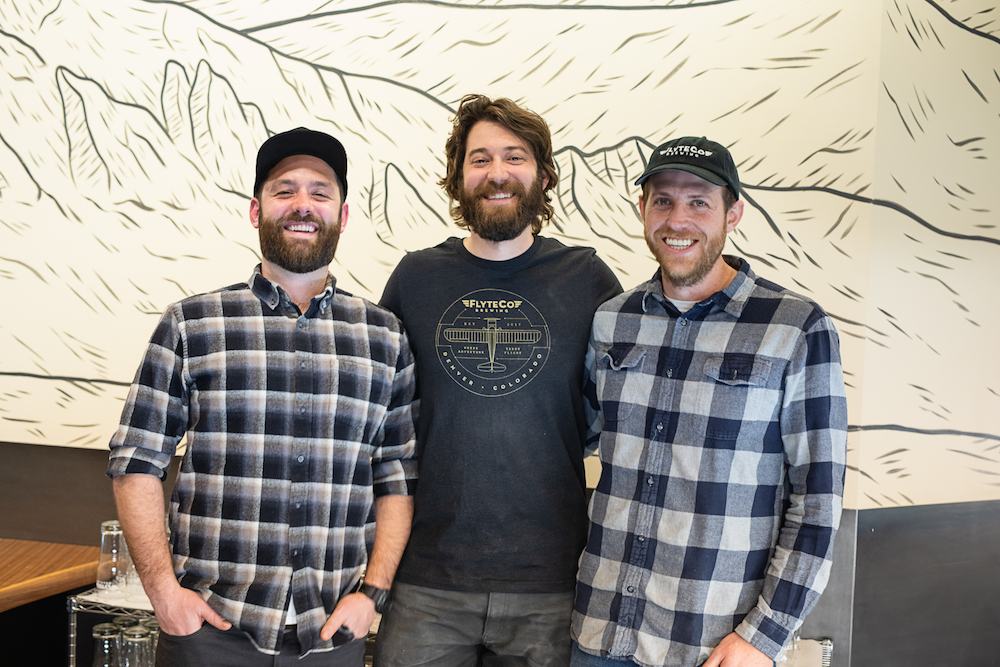 With two of the three owners, Eric Serani and Jason Slingsby sharing a background in aviation, and Morgan O'Sullivan their third co-founder running front of house operations, FlyteCo Brewing creates a taproom experience that imbues a sense of wonder and curiosity. 
Opening the door to FlyteCo Brewing is an experience in itself. To the left, merchandise is hung next to a to-go fridge positioned next to the start of a beautiful glass topped wooden bar. But upon entry all eyes immediately are drawn to the centerpiece of the building, a stainless steel 737 aircraft fuselage cabin, outfitted with salvaged jumpseats, that sits at the middle of the action.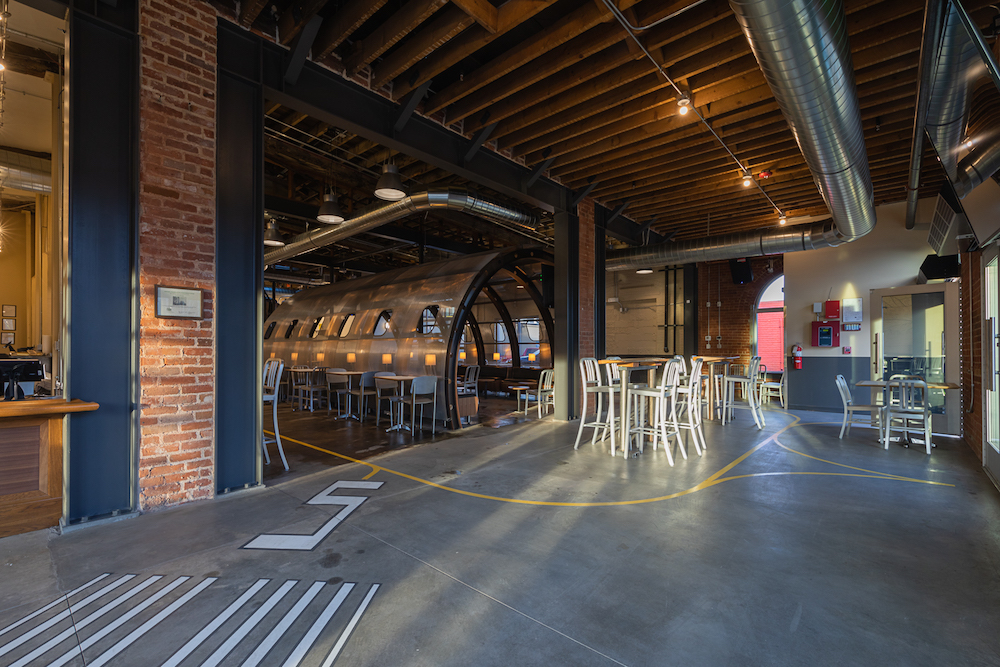 While the fuselage structure is clearly front and center, FlyteCo is also outfitted with more subtle nods to their theme, with everything from standing tables made from the aircraft's wings, runway striping that adorn the floors leading to the brewhouse, restrooms and exits, as well the Marston Mat strips embedded into their bartops, which were portable linkable tracks once used to quickly lay down temporary runways to land cargo planes in wartime situations. These Mats are old, rusted, and worn, but under the glass bar tops, are brought new life as a conversation piece as part of aviation history.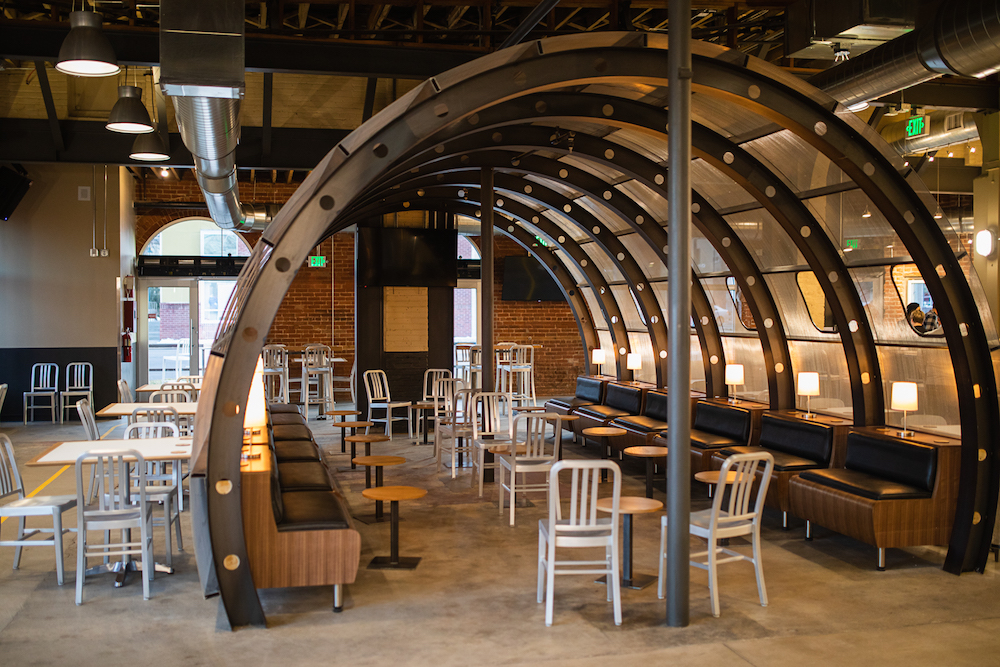 In opening FlyteCo, owners, Jason, Eric, and Morgan, sought to create a space for the neighborhood, as their friendship was one that was born out of that same shared sense of community. Serani and Slingsby first met as next door neighbors. Both homebrewers, the two became friends and quickly turned their houses into a staple of the neighborhood, hosting barbecues and parties in their backyards and serving their homebrew to guests. This grew into more than just a hobby, often hosting guests chefs to cater their events, booking live music, and entertaining with stand up comics and other acts. As the events got bigger and the beer ran out quicker, the partners started seriously considering what a brewery would look like and started looking for locations that fit the bill.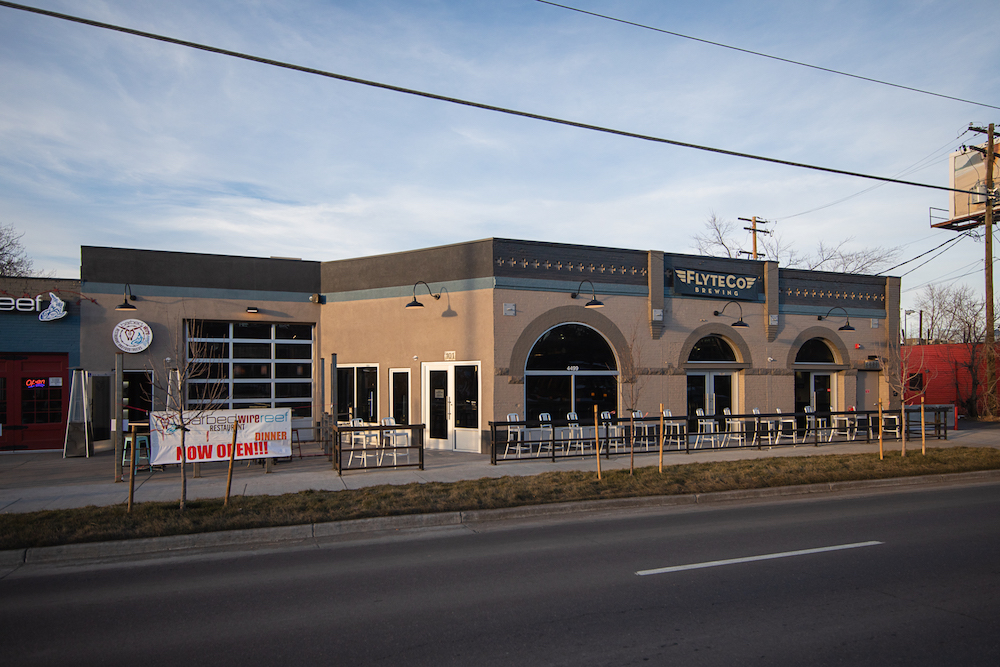 When presented with the opportunity to land the 4499 West 38th Avenue former garage space, the trio immediately knew that the neighborhood and building could carry out their dream to create a business that felt like a family. "We want this to be the space where people can come together," noted Slingsby. Even more importantly, Serani, who already spends time volunteering with youth aviation groups, hopes the design will help spark a greater interest in flying, noting that the industry is in need of over 800,000 pilots.
FlyteCo's beer program, which is helmed by head brewer Slingsby, offers a diverse array of traditional styles and a handful of more contemporary offerings to start, but Slingsby noted that they won't be constrained by any specific style or theme. FlyteCo Brewing is now open to the public with a Hazy IPA, Guava Pale Ale, Porter, Weisenbock, Amber, and a Ginger Radler with a Blonde Ale base blended with hibiscus ginger lemon kombucha. However, they will host their official grand opening celebration this Saturday, March 9th.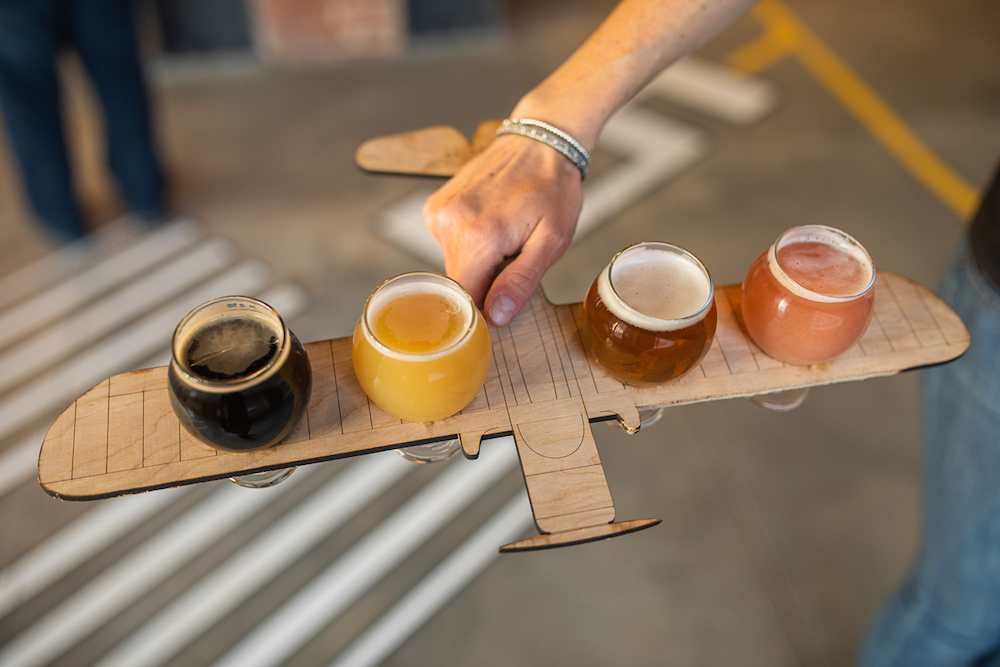 ---