No Comments
The Oh Hello's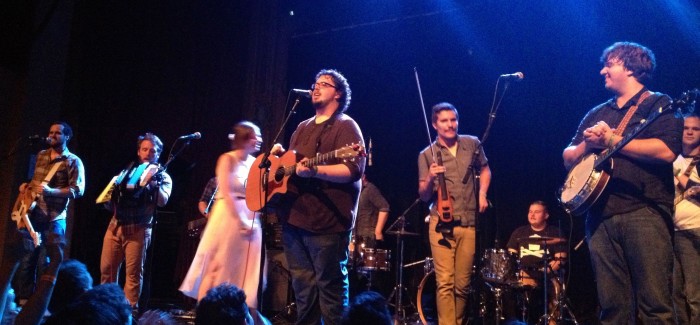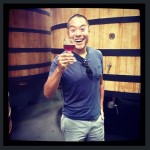 I don't usually deal in sweeping proclamations, ok maybe I do, but if there is one band to see in person this summer, it's the Oh Hello's. The brother and sister duo of Tyler and Maggie Heath out of San Marcos, Texas form the core of an 11 person ensemble, that produces a robust, soulful, indie folk sound, reminiscent of Of Monsters and Men, The Head and the Heart and the Lumineers.
I've seen many amazing live performances since moving to Denver in the fall of 2009.  From The Avett Brothers, Mumford and Sons, the Lumineers, MGMT, The Head and the Heart, The Postal Service, to Paul Simon, The Black Keys, the Civil Wars, the Alabama Shakes, Churchill, and many more, Colorado is fertile ground for luring talented artists, cultivating strong local acts, and discovering tremendous talent.
Several months ago local radio Program Director and afternoon DJ, Nerf of KTCL Denver 93.3 essentially discovered the Oh Hello's and the city responded.  As a result of their tremendous support in the area, the band launched their first national tour this past Friday night at the Bluebird Theater.
While I recently saw the Lumineers realize their dream of playing their first show at Red Rocks Amphitheater, seeing the Oh Hello's on the first stop of their national tour felt a little more special.  If there wasn't already enough energy emanating from seeing 11 people on stage, the performance was balanced by the evident excitement of band members, who were most likely performing before a crowd of that size for the first time, and the endearing, somewhat naive disbelief of other band members, most notably Maggie Heath.
And while she may have been slightly blown away by the audience support, it didn't affect the controlled power of the duo's vocal performance.  The entire album is complete, but their signature piece, Hello My Old Heart, boasts hauntingly beautiful lyrics that cut to the core of anyone who's experienced heartbreak.
Even more admirable, or perhaps unbelievable is the fact that the band, by choice, remains unsigned by a record label.  Described on their website as intentionally independent self produced music makers, this band is a can't miss this season.
Check out their music and tour dates below.