No Comments
Southern Tier Brewing Company – 2X Stout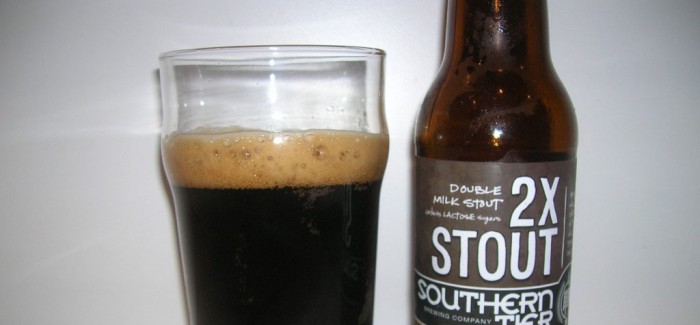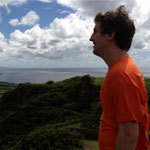 With the summer heat looming, it probably doesn't make the most sense that I should be reviewing a milk stout. Chalk it up to being strange, or the fact that Cliff Lee surrendered four solo home runs in consecutive innings. Instead of picking up his 11th win of the season, it was just one of those nights … and we have had a lot of those nights. Dark and foreboding is what I saw behind this 12 oz bottle and I knew that I had picked correctly (especially after enjoying a couple Stone IPAs with dinner, thinking things would go otherwise).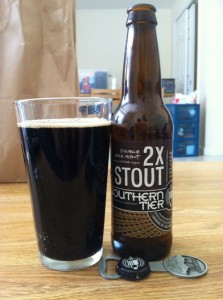 Southern Tier has been steadily gaining steam here at PD and for good reason. The 2X Stout would be a fairly simple milk stout (sometimes called sweet stouts), if in fact it wasn't a double, which for me equated into double the enjoyment since each sip was slow and gradual. By adding lactose sugars that give it added sweetness opposed to a roasted profile, I found that it negated some of the overall carbonation, which I enjoyed.
I have since read that lactose sugars don't ferment, which explains the flavor, but that it is supposed to add body and I didn't find that to be particularly the case with 2X; whether it was because of my own hand or otherwise, the head was almost non-existent (has no bearing on the taste, in my opinion). As much as I hate making this comparison, it is like an amped up Guinness, minus the nitrogen ball and cascading effect. Being a black and tan man as well, I believe mixing Dale's Pale Ale with 2X would be quite delicious, and to take it one step further, craft a signature boilermaker specially with Jameson, since it would add that extra punch to what I already love in an Irish Car Bomb without the curdling effect of Baileys. Enjoy!