No Comments
Yazoo Brewing Company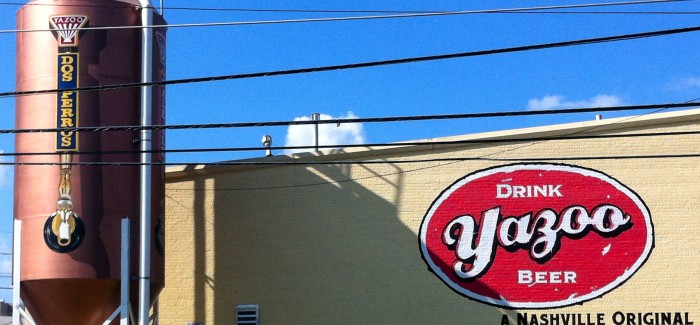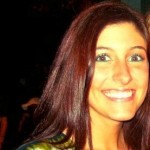 Ten days ago my cousin Jacquelyn and I were on a girls' trip down in Nashville. I'd never been before, and on my list of must-sees was Yazoo Brewing Company. Because Yazoo only distributes in Tennessee, Alabama and Mississippi, I hadn't yet been able to try their beer. The closest I'd come was Jeni's Yazoo Sue with Rosemary Bar Nuts ice cream, and yes, it is as delicious as it sounds. Sue is a cherry wood-smoked porter, and Yazoo is just a few miles from Columbus-based Jeni's East Nashville scoop shop. Sadly Yazoo did not have Sue on tap while we were there, but we did get to taste a few others.
Yazoo only does tours on Saturdays, and they sell out fast, so if you're thinking about going, plan accordingly. Although we couldn't get tickets, we were able to take two of the 10 walk-in spots available on the 4:30 tour. (They do one tour every half-hour from noon to 5.) While we were waiting, we had a seat at one of the tables in the taproom in none other than a church pew. In addition to their communal seating indoors, they have a nice patio out front that we may have taken advantage of had it not been so hot.
Our tour guide was the lovely LP, a gorgeous but obviously badass chick with an upper arm tattoo and a sweet Southern accent. As we entered the brewery, we picked up a tasting glass, and she immediately started pouring their Dos Perros, a Mexican-style amber made with Carafe and Munich malts. This was the first tour I've been on where we actually drank during instead of afterward, which I have to say was pretty awesome. LP then gave us the rundown on Yazoo's history.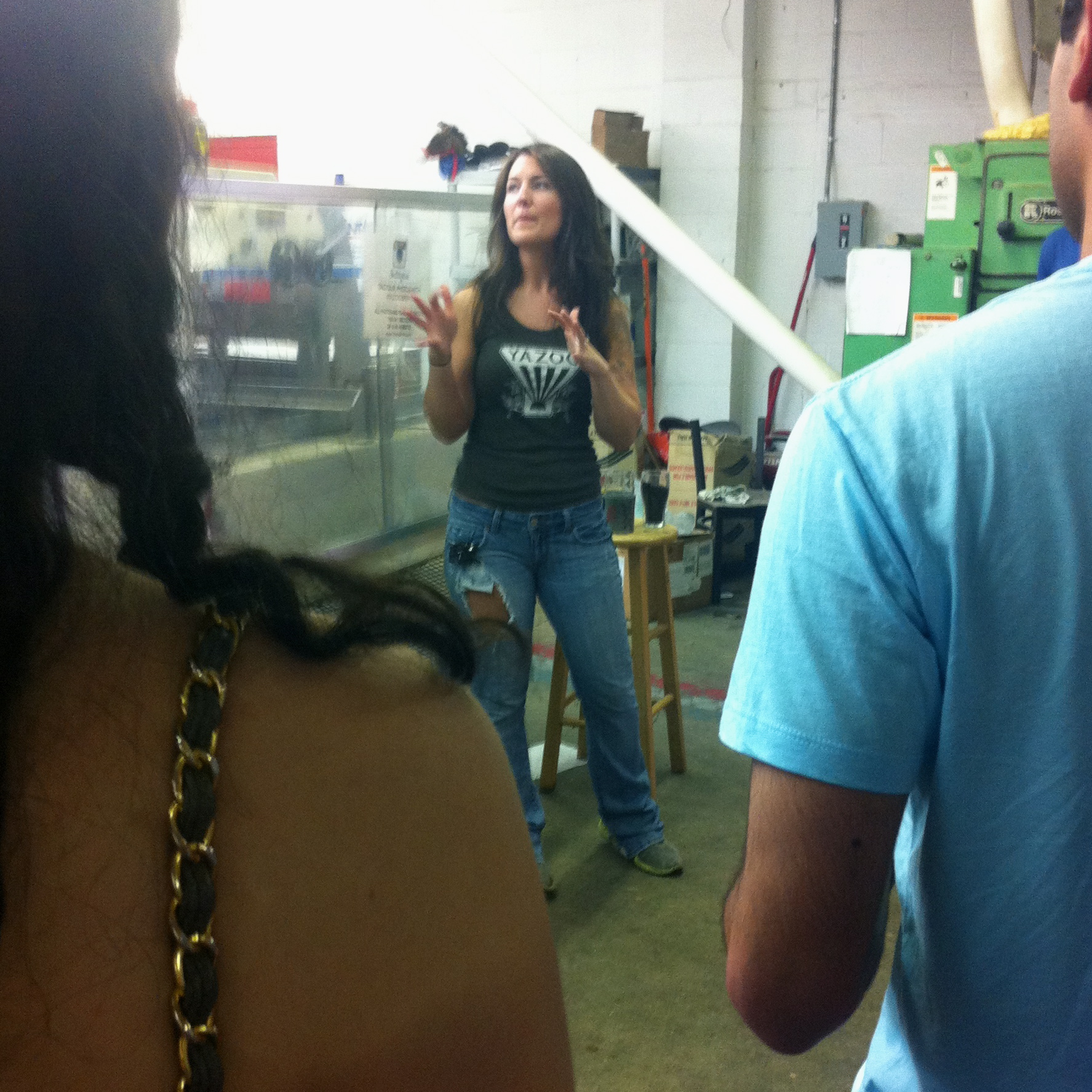 Yazoo Brewing Company was started by Linus Hall. Unfortunately he wasn't on the premises that day, but he does his daily due diligence, even mowing the grass. Linus married his wife Lila on the banks of the Mississippi River where it meets the Yazoo River, hence the brewery's name. Homebrewing had been a hobby of Linus's for quite some time, and finally Lila told him to either make it his career or stop bitching that he didn't have time to do it. So, Linus quit his engineering job, earned his MBA from Vanderbilt and a craftbrewing degree from the American Brewers Guild, and then interned under Brooklyn Brewery brewmaster Garrett Oliver. Yazoo opened in 2003 and moved to its current location in The Gulch in 2010. Their facility was once, among other things, a female boxing ring. And let's not forget about Lila, she designs the labels!
We moved on to the boil kettle where we got to taste their Pale Ale brewed with Amarillo hops. At 47 IBUs, it's not terribly bitter, and the hops balance perfectly with the malts. While discussing the brewing process, LP told us they give their spent grains to local farmers to feed to their livestock, which I thought was cool. And their work doesn't stop there. Nashville's own Bells Bend Farms has started growing hops, which Yazoo then picks to make their annual Preservation Ale. Bells Bend Preservation Ale hops, as they're appropriately called, are completely unique. And Yazoo returns the favor by giving the proceeds back to the farm.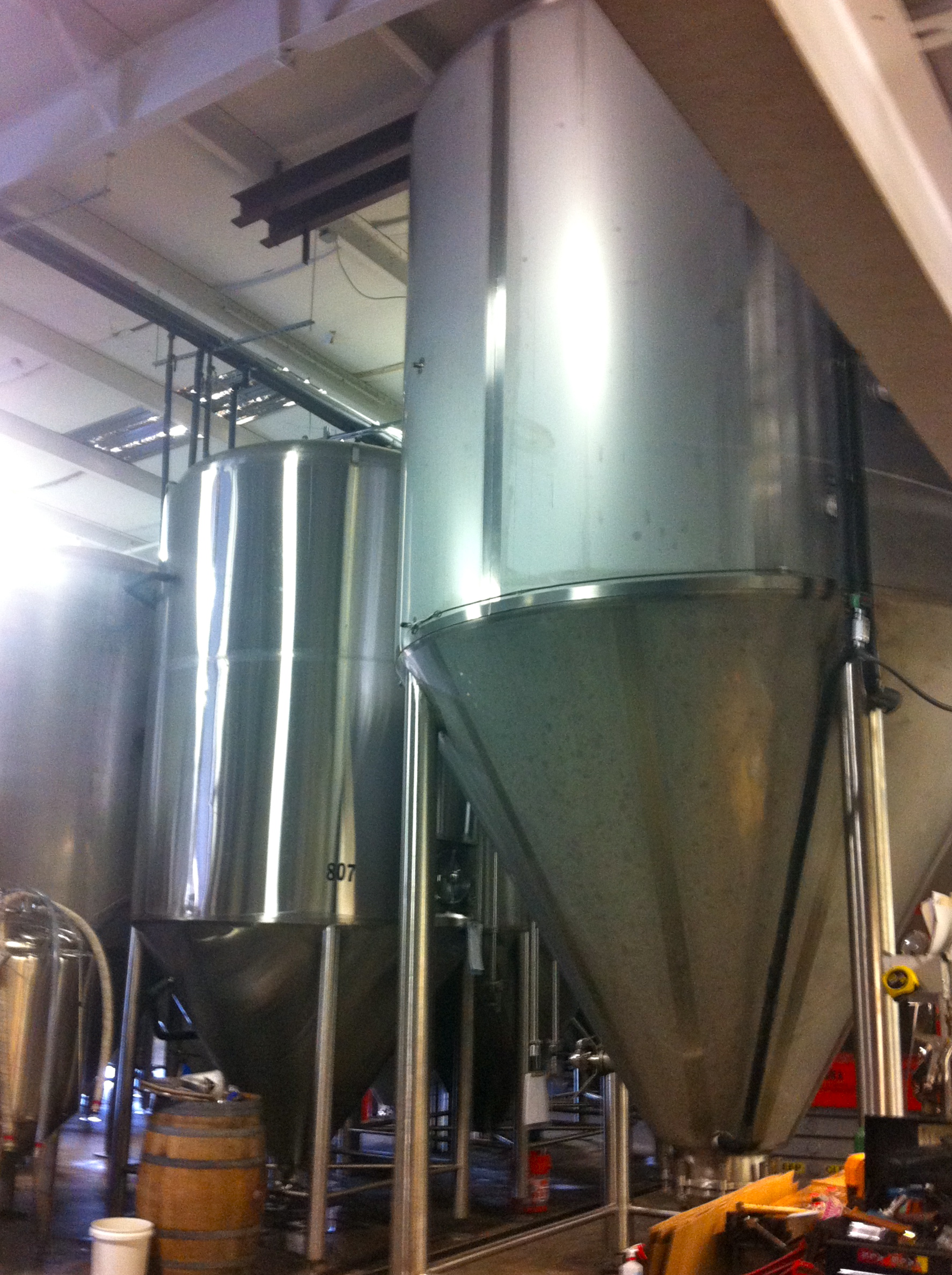 Finally, when we got to the kegging station, we got a sample of their Hefeweizen, which uses Bavarian yeast to give it that banana and clove flavor. For those of you who don't know, Hefeweizen means "cloudy wheat," so a true Hefeweizen does not filter out the yeast after it's done fermenting. And what better place to ferment than their new 200-barrel fermenters just installed in February? They had to be lowered in through a hole cut in the roof!  Even the kegs are kept upside down to keep the yeast from settling before being tapped.
We ended the tour at their new bottling machine, an import from Italy that bottles an impressive 2 bottles per second. LP still had some beer left in her growlers, so we played a game of trivia. If you got an answer right, you got more beer. One of the last questions was "which two malts are used in the Dos Perros?" and she said she'd be surprised if anyone got it. Well, I did, so I got more beer! And to top everything off, we got to keep our tasting glass!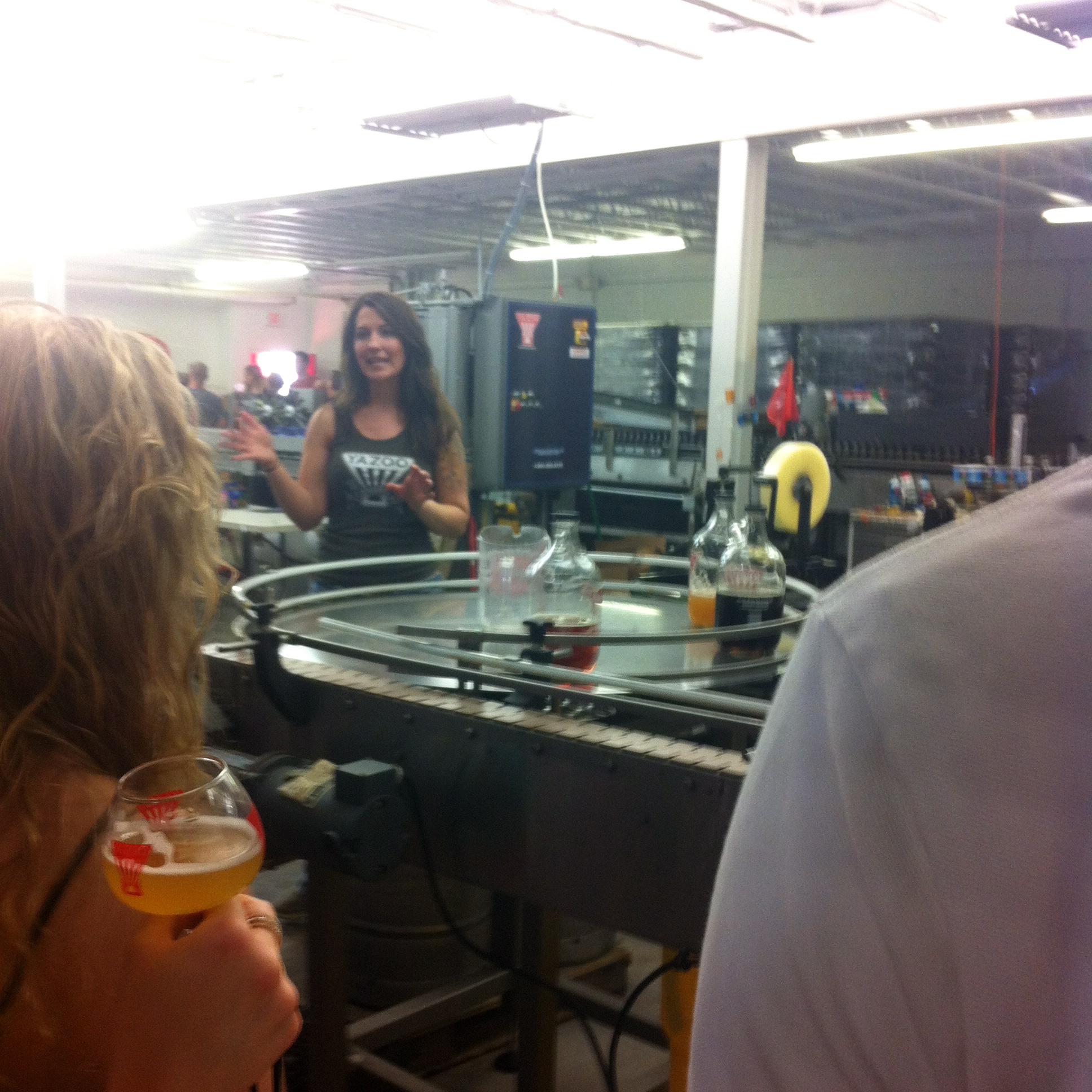 Yazoo Brewing is a seriously chill place, and in just another month they'll be celebrating 10 years of crafting some fantastic beer. If you happen to be in Nashville the first weekend in October, I highly recommend you give it a go!
If you want to keep up on the happenings at Yazoo, check out their blog http://yazoobrew.blogspot.com/!